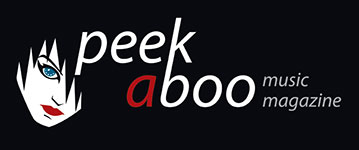 like this movie review
---
OLIVIER ASSAYAS
Clouds Of Sils Maria
Movie
Drama
[90/100]

Remain In Light
09/01/2015, Didier BECU
---
That year lists are never final, is again proven with Clouds of Sils Maria. For some unknown reason ( probably time) I have discovered this drama by the French filmmaker Olivier Assayas on DVD,and the final verdict is that it is one of the best films of 2014.
We already see some grumpy old men making funny faces. Because yes, how can a movie with Kristen Stewart belong to the top? A big middle finger to them (Stewart has always been a brilliant actress), or to keep it a bit decent: let's just stick to a mandatory viewing of Clouds of Sils Maria, so they can see how well Kristen Stewart is acting, just like co-star Juliette Binoche or Chloë Grace Moretz of whom we always thought she is a natural. So a film that is full of (nasty) women? Well, perhaps, but there is of course the poignant story that makes Clouds of Sils Maria an unforgettable trip. Just as in Maps To The Stars by David Cronenberg , All About Eve by Joseph L. Mankiewicz or Robert Altman 's The Player, Olivier Assayas digs deep into the subconscious of movie stars.
Mary Enders (Juliette Binoche) is an actress at age. Throughout her life she was honored and worshiped, but even if she is still praised by critics, she must accept that the public is looking for new darlings. During a trip to Switzerland to visit a fellow director, Maria is once again confronted with the hurting truth. She is asked to play in a remake of a drama in which she starred when she was young, but this time she gets the role of the mature boss, while the new Hollywood starlet Jo-Ann Ellis Chloë Grace Moretz) is asked for the role that Mary used to played when she was young. During rehearsals in the Swiss Alps, Mary becomes embroiled in an identity crisis. The only one who can bring her regularly on track is her assistant Val (Kristen Stewart).
Clouds of Sils Maria is excellent auteur cinema in which there is plenty of attention for the acting talent. It seems logical, but in times of CG-effects it is too often forgotten. The aversion to the current cinema can be found in the pitch black dialogues that show the perverse world of both stars and fans. The film divas detest the paparazzi, but are panicking when their head is not on the front cover of magazines.
Clouds of Sils Maria is in my top 5 of 2014, and now available on DVD through Remain In Light.
Didier BECU
09/01/2015
---
Dat eindejaarslijstjes nooit definitief zijn, wordt met Clouds of Sils Maria nog eens mooi bewezen. Om onbekende reden (wellicht tijd) heb ik dit drama van de Franse cineast Olivier Assayas op dvd moeten ontdekken, en het finale verdict is wel dat het één van de beste films van 2014 is.
Zien we daar in de achtergrond niet een paar azijnpissers sip kijken? Want tja, hoe kan een film met Kristen Stewart nu tot de top behoren? Een welgemeende middelvinger naar hun (Stewart is altijd een schitterende actrice geweest), of om het misschien wat netjes te houden: een verplichte kijkbeurt naar Clouds of Sils Maria, zodat ze kunnen zien hoe goed Kristen Stewart wel is. Net als tegenspeelster Juliette Binoche of Chloë Grace Moretz die we eigenlijk al sinds Kick-Ass een natuurtalent vinden. Een film vol (venijnige) vrouwen dus, alhoewel het vooral het aangrijpende verhaal is dat van Clouds of Sils Maria een onvergetelijke filmtrip maakt. Net zoals in Maps To The Stars van David Cronenberg, All About Eve van Joseph L. Mankiewicz of The Player van Robert Altman graaft Olivier Assayas diep in het onderbewustzijn van filmsterren.
Maria Enders (Juliette Binoche) is een actrice op leeftijd. Heel haar leven lang werd zij gelauwerd en aanbeden, maar ook al wordt zij nog steeds door critici geprezen, moet zij aanvaarden dat het publiek op zoek is naar nieuwe lievelingen. Tijdens een trip naar Zwitserland om een bevriende regisseur te bezoeken, wordt Maria opnieuw met de waarheid geconfronteerd. Zij wordt gevraagd om te spelen in een remake van een toneelstuk dat haar heeft grootgemaakt, maar deze keer krijgt zij de rol van de oude tante terwijl het nieuwe Hollywoodsterretje Jo-Ann Ellis (Chloë Grace Moretz) de jonge rol krijgt die Maria destijds heeft gespeeld. Tijdens de repetities in de Zwiterse Alpen raakt Maria in een identiteitscrisis verwikkeld, de enige die haar geregeld op het rechte spoor kan brengen is haar assistente Val (Kristen Stewart).
Clouds of Sils Maria is excellente auteurscinema waarin volop aandacht wordt geschonken aan acteertalent. Het lijkt logisch, maar wordt in tijden van CG-effecten net iets te vaak vergeten. De afkeer voor de huidige cinema vind je trouwens ook in de gitzwarte dialogen terug die een venster openen naar de perverse wereld van de sterren en de fans. De filmdiva's verafschuwen de paparazzi, maar luiden wel meteen de alarmklok als zij de frontcover van de tijdschriften niet halen.
Een tip dus en meer dan dat. Mijnheer de hoofdredacteur, mag ik alsnog mijn listje van 2014 aanpassen? Clouds of Sils Maria zit in mijn top 5 en is nu verkrijgbaar op dvd via Remain In Light.
Didier BECU
09/01/2015
---
---