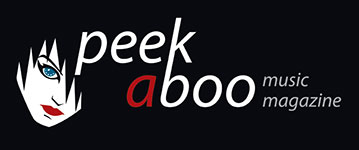 like this cd review
---
DRAKKAR
Once upon a time in hell
Music
•
CD
Speedmetal
[78/100]

Spinal Records
08/01/2015, Wim GUILLEMYN
---
Drakkar... You might think that this is another Scandinavian band, but no, it is indeed an authentic Belgian band that was formed in 1983. After several demos with Rudy Lenners (ex-The Scorpions ) and a successful LP (X Rated and in 2012 reissued through Ultimate Records), they toured extensively so they had a a good name as a live band. They played during the Slayer/Metallica Overkill/Queensryche tours. Because there were some contractual problems, they decided to stop for a few years. In the late 90's they came back together for a few gigs and released a new EP. Since 2012 they are back with a lineup consisting of no less than three guitarists and since 2013 the former singer also rejoined their ranks. Only drummer Jonas Sanders is new (aka Pro Pain).
And now there is a brand new album with eleven songs. The first song is Enter the Darkness, a beautiful instrumental intro floating on a simple guitar riff. The title track that follows has a solid rhythm section, a catchy chorus and excellent guitar work. Then follows Lost, released as a single. A bit of a bad choice, simply because I think this is just one of their lesser tracks. Angels of Stone would have been a better choice. Yerushalayim, St Bartholomews Night and especially Babylon are strong compositions with enough variety to keep the interest going.
It is certainly not innovative, however skillfully made. There is a frequent used of backing vocals in the choruses that give the songs a high sing-along content which is probably useful during their performances. Personally, I would dispense that as after a while it just becomes somewhat predictable. Anyway, with Once Upon... these veterans have made ​​a powerful comeback album.
Wim GUILLEMYN
08/01/2015
---
Drakkar… Je zou denken dat het hier om de zoveelste Scandinavische band gaat. Maar neen hoor, het is wel degelijk een authentiek inlands product. Deze Belgische band werd opgericht in 1983. Na enkele demo's met Rudy Lenners (ex-The Scorpions) en een succesvolle lp ( X Rated en in 2012 via Ultimate Records opnieuw uitgebracht) toerden ze veelvuldig en kregen daardoor als livegroep een goede naam. Zo speelden ze in het voorprogramma van de Slayer/Overkill en Metallica/Queensryche tournees. Wegens o.a. contractuele problemen besloot men enkele jaren later om uit elkaar te gaan. Eind jaren 90 kwam men opnieuw samen voor enkele optredens en er verscheen een nieuwe ept. Sedert 2012 staan ze weer op scherp met een line-up die uit maar liefst drie gitaristen bestaat en sinds 2013 is ook de voormalige zanger weer van de partij waardoor de originele bezetting bijna compleet is. Alleen drummer Jonas Sanders is nieuw (ook bekend van Pro Pain).

En zo is er dus jaren later een nieuw full album bestaande uit elf nummers. De eerste song is Enter the Darkness; een mooie instrumentale intro drijvend op een eenvoudige gitaarriff. Het titelnummer dat erop volgt is zeker geslaagd met een pittige ritmesectie, een catchy refrein en snedig gitaarwerk. Daarna volgt Lost dat ook als single uitgebracht is. Jammer, want ik vind dit net een van hun mindere nummers. De zang komt hier ook minder goed tot zijn recht. Angels of Stone ware een betere singlekeuze geweest: mooie zang en gitaarwerk. Yerushalayim, Saint Bartholomews Night en dan vooral Babel zijn sterke composities met genoeg afwisseling om te blijven boeien. Scream it Loud is een nummer dat voluit mee geschreeuwd kan worden tijdens optredens, wat eigenlijk voor meerdere nummers geldt.

Vernieuwend is het niet, wel vakkundig gemaakt. Er wordt veelvuldig gebruik gemaakt van backing vocals in de refreinen en dat geeft de nummers een hoog meezinggehalte, wat nuttig is tijdens optredens. Persoonlijk zou ik dat iets meer doseren omdat het na een tijdje toch wat voorspelbaar wordt. Maar goed, deze veteranen hebben met Once Upon… een krachtig comeback album gemaakt.
Wim GUILLEMYN
08/01/2015
---