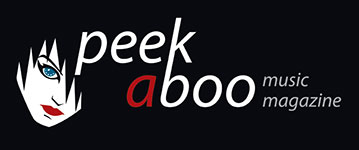 like this cd review

---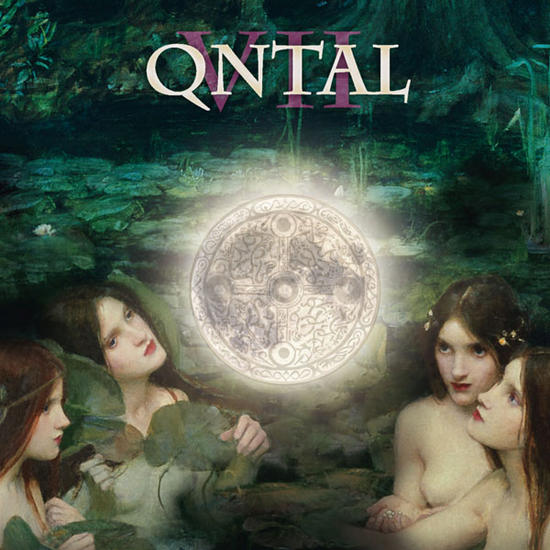 QNTAL
QNTAL VII
Music
•
CD
Electro
•
Electronics
•
Ethereal / Heavenly Voices
•
Folk / Ethnic / Tribal
•
Medieval
[88/100]

Drakkar Records
06/01/2015, Ward DE PRINS
---
QNTAL VII is the latest album by the German electro-medieval band around Syrah and Michael Popp. The fixed recipe of Qntal, a perfect blend of old and contemporary lyrics and music with electronics, is also applied on this album, in order to create a wonderful, mesmerizing sound landscape.
"By The Light Of The Moon" is a first hit, with texts by Lord Byron, wonderfully interpreted by Michael against a perfect melancholic and electronic background (Leon Rodt as a producer was an excellent choice). Also the texts of William Blake get a musical treatment on the song "Tyger". Syrah sings this beautiful poem, supported by quiet and complex but oh so beautiful synthesizers.
Besides these slower melancholic songs, there are also the more upbeat and danceable songs such as "Blow Northene Wynd" (with lyrics by an anonymous writer from the fifteenth century). Live this should give a real treat, especially if the beautiful voice of Syrah will be complemented by the violin and backing vocals of Mariko and the energetic drumming of Markus.
"Schnee" is my favorite gem of this album. The slow piano and repetitive lyrics sung by two female voices and beautifully graced by Middle Eastern sounds, is the perfect example of the quality and unique sound which Qntal brings. Fantastic!
The slow and gentle "Flame Amoureuse" is based on Old French texts from the twelfth century and laced with clever electronics and delicious Middle Eastern sounds. "Melos Lacrimosum", the penultimate song of the album, blends again the angelic voices of both women with some dark electronics and enchanting violin. And the last track, "Nox Aeterna", is the uptempo and drawn out version of "Schnee", very nice, though I still find the original, slower version, more enjoyable.
The six year of waiting is more than rewarded with this beautiful new album, on which a reborn Qntal treats us again on its perfect blend of medieval and electro. I wonder how this will sound on stage. (in Belgium, we get that chance on the Black Easter Festival).
Ward DE PRINS
06/01/2015
---
QNTAL VII is het nieuwste album van het Duitse elektro-medievalgezelschap rond Syrah en Michael Popp. Het vaste recept van Qntal, een perfecte mix van oude teksten en muziek en hedendaagse elektro, wordt ook hier verder uitgepuurd om zo een heerlijk klankenlandschap te creëren waarin je kan wegdromen.
"By The Light Of The Moon" is een eerste voltreffer, waarbij teksten van Lord Byron prachtig worden vertolkt door Michael tegen een perfecte melancholische en elektronische achtergrond (Leon Rodt als producer was dan ook een excellente keuze). Ook de teksten van William Blake krijgen een muzikale behandeling op het nummer "Tyger" waarop Syrah dit prachtige gedicht mag zingen, ondersteund door rustige, complexe doch o zo mooie synthesizers.
Naast deze tragere melancholische nummers zijn er echter ook de meer uptempo en uiterst dansbare songs zoals "Blow Northene Wynd" (met teksten van een anonieme schrijver uit de vijftiende eeuw). Live moet dit een waar feestje zijn, zeker als de prachtige stem van Syrah hierbij mooi aangevuld wordt door de viool en backing vocals van Mariko en het energieke drumspel van Markus.
"Schnee" is mijn favoriete parel van dit album. Het trage pianospel en de repetitieve teksten, vertolkt door twee vrouwenstemmen en prachtig opgeluisterd door Midden-oosterse klanken, is voor mij hét voorbeeld van de kwaliteit en het unieke geluid waarvoor Qntal staat. Prachtig!
Het rustig voortkabbelende "Flame Amoureuse" is gebaseerd op oud-Franse teksten uit de twaalfde eeuw en doorspekt met vernuftige elektronica en Midden-Oosterse klanken, heerlijk. "Melos Lacrimosum", het voorlaatste nummer van het album, laat de engelachtige stemmen van beide dames weer mooi samenwerken tegen een achtergrond van duistere elektronica en viool. En het laatste nummer, "Nox Aeterna", is de uptempo en uitgesponnen versie van "Schnee", zeer mooi, al vind ik de originele, tragere versie leuker.
Het was zes jaar wachten op een nieuwe cd, maar het wachten werd meer dan beloond met dit prachtig album, waarop een als het ware herboren Qntal ons opnieuw trakteert op z'n perfecte mix van medieval en elektro. Ik ben benieuwd hoe dit allemaal live zal klinken. (in België krijgen we die kans op het Black Easter Festival).
Ward DE PRINS
06/01/2015
---