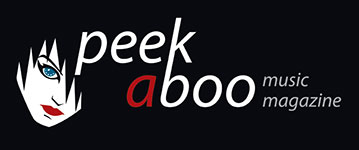 like this cd review
---
MYRKUR
Mausoleum
Music
•
CD
Ambient
•
Classical
•
Ethereal / Heavenly Voices
•
Folk
•
Medieval
•
Mystical
[90/100]

Relapse Records
11/12/2016, William LIÉNARD
---
On the album Mausoleum you only hear piano, acoustic guitar and the angelic voices of Amalie Bruun and the Norwegian Girls Choir, recorded live in the Emanuel Vigeland Mausoleum in Oslo. The songs come from the album M (September 2014), but for this release they have been given a completely different arrangement. The difference with M could not be greater, because Myrkur - the solo project of Amalia Bruun - is a black metal project and therefore the compositions originally sounded very ominous, with dark guitars, rumbling drums and whistling synths.
In the Emanuel Vigeland Mausoleum, the songs sound almost religious. The bombastic musical arrangement is gone and replaced by the sparse sounds of a classical piano and a quiet guitar, while the focus is entirely on the voices.
The EP begins with the heavenly Vølvens Spådom, a stunning and resonant a cappella composition that suggests eternity but also infinite void. In Jeg Er Guden, I Er Tjenere the sound of the piano is added; the echoing voice is doubled and the choir gently enters. A ballad in honor of God and his servants. Skøgen Skulle Dø, again with an emphatic but restrained classical piano, has the quality of a neo-classical ballad. The voices swirl together as falling snowflakes and produce a pure and lofty sound like jubilant angels. The tone is dark because the lyrics are about a dying forest.
We hear the same darkness in the piano sound of Byssan Lull, but the composition seems more like a lullaby: innocent, simple and stunningly performed by the Norwegian Girls Choir.
Then there are two compositions that were not on the original album. Den Lille Piges Dod sounds fragile and brittle, a singer-songwriter composition with a gently rumbling acoustic guitar and emphatic interventions of the piano, in which we hear the ominous tone of the black metal version, without falling out of tune with the rest of the material. Again very nice, sensitive and delicate. In the intro of Frosne Vind, the acoustic guitar sounds like the instrument of a medieval minstrel and the voices sound like singing mermaids.
Onde Børn, with an accompaniment of piano and guitar, sounds fragile and brittle: a heavenly ballad for an old and faded Nordic fantasy world, populated by elves and nymphs. Song to Hall up High is also a new composition. You imagine Amalie Bruuns in an empty cathedral, while the sound of her beautiful voice is lost in the high vaults. Dypt I Skoven closes this wonderful but too short album with ethereal sounds that are rare in today's commercial music: an album for dreamers, for fans of Dead Can Dance and Hildegard von Bingen.
Tracklist:
1. Vølvens Spådom
2. Jeg Er Guden, I Er Tjenere
3. Skøgen Skulle Dø
4. Byssan Lull
5. Den Lille Piges Dod
6. Frosne Vind
7. Onde Børn
8. Song to Hall up High
9. Dypt I Skoven
William LIÉNARD
11/12/2016
---
Op Mausoleum hoor je alleen piano, akoestische gitaar en de engelachtige stemmen van Amalie Bruun en het Norwegian Girls Choir, live opgenomen in Emanuel Vigeland Mausoleum in Oslo. De songs stonden eerder op het album M (september 2014), maar voor deze release hebben ze een totaal andere arrangement gekregen. Het verschil met de versies op M kon niet groter zijn, want eigenlijk is Myrkur – het soloproject van Amalia Bruun – een blackmetalproject en dus klonken de composities oorspronkelijk heel onheilspellend, met donkere gitaren, roffelende drums en fluitende synths.
In het Emanuel Vigeland Mausoleum klinkt het materiaal van Myrkur bijna religieus. De bombastische muzikale omlijsting is verdwenen en vervangen door spaarzame klanken van een klassieke piano en een rustige gitaar, terwijl de nadruk helemaal op de stemmen ligt.
De ep begint met het hemelse Vølvens Spådom, een bloedmooie en galmende a capellacompositie die eeuwigheid maar ook oneindige leegte suggereert. In Jeg Er Guden, I Er Tjenere wordt de klank van de piano toegevoegd, de galmende stem is verdubbeld en het koor doet voorzichtig zijn intrede. Een ballade ter ere van God en zijn dienaars. Skøgen Skulle Dø, opnieuw met een nadrukkelijke maar tegelijk ingehouden klassieke piano, heeft de kwaliteit van een neoklassieke ballade. De stemmen dwarrelen door elkaar als vallende sneeuwvlokken en produceren een zuiver en verheven geluid als van jubelende engelen. De toon is donker want de tekst gaat over een stervend bos.
Diezelfde donkerte zit in de pianoklank van Byssan Lull, maar de compositie lijkt eerder op een wiegeliedje: onschuldig, eenvoudig en bloedmooi uitgevoerd door het Norwegian Girls Choir.
Dan volgen twee composities die niet op het oorspronkelijke album stonden. Den Lille Piges Dod klinkt fragiel en breekbaar, een singer-songwriterscompositie met een voorzichtig roffelende akoestische gitaar en nadrukkelijke interventies van de piano, waarin de onheilspellende toon van de blackmetalversie doordringt, zonder dat de uitvoering uit de toon valt met de rest van het materiaal. Opnieuw heel erg mooi, gevoelig en delicaat. In de intro van Frosne Vind klinkt de akoestische gitaar als het geluid van middeleeuwse minstrelen en de stemmen als zingende sirenes.
Onde Børn, met een begeleiding van piano en gitaar, klinkt fragiel en breekbaar: een hemelse ballade voor een oude en vergane noordse fantasiewereld, bevolkt door elfen en nimfen. Ook Song to Hall up High is een nieuwe compositie. Je stelt je Amalie Bruuns voor in een lege kathedraal, terwijl het geluid van haar prachtige stem verloren gaat in het hoge gewelf. Dypt I Skoven sluit dit wondermooi maar veel te korte album af met etherische klanken die zeldzaam zijn in de huidige commerciële muziek: een album voor dromers, voor fans van Dead Can Dance en Hildegard von Bingen.
Tracklist:
1. Vølvens Spådom
2. Jeg Er Guden, I Er Tjenere
3. Skøgen Skulle Dø
4. Byssan Lull
5. Den Lille Piges Dod
6. Frosne Vind
7. Onde Børn
8. Song to Hall up High
9. Dypt I Skoven
William LIÉNARD
11/12/2016
---