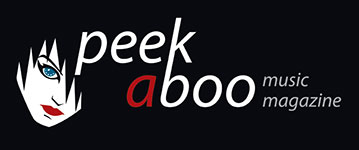 like this cd review
---
DIRK GEIGER
Connected Worlds
Music
•
CD
Ambient Pop
•
Industrial
•
Mystical
[90/100]

Tympanik Audio
24/12/2014, Peter HESELMANS
---
Dirk Geiger has been active for some years with his self-titled solo project, in which he mainly produces music that could be put in genres like IDM, glitch and ambient.
This CD is released on Tympanik Audion a U.S.-based label from Chicago, known for its excellent experimental electronic releases from all over the world since 2007.
With his fourth full-length album Connected Worlds, Dirk goes deeper in his new musical creations, and unlocks new paths in soundscapes and grooves. His choices of melodies and different tunes create a kind of moody dark ambient music with some downbeat IDM and dreamlike feelings that carry you away into Dirk's own world.
Kicking off with the smooth 24Hours Without Interruption, it slowly builds up, nice vocal samples and some downtempo beats, a fantastic track that gives you immediately a nice idea of what will come next on this CD. More atmospheric sounds appear on Black Sundays, it all gives you a dreamy feeling and will carry you away. Fantastic vocal sounds on Connect, the subtle noises on this track make you play it again and again, and every time you discover some new sounds. Personal favourites on this CD are Closer and Endless, both fantastic tracks with melancholic tunes and even some nice rhythmic structures, a perfect club lounge atmosphere is created here. On most other tracks Dirk makes a perfect mix of hypnotic harshness and rhythmic harmony. Hidden vocals, piano tunes, slow beats, atmospheric sounds, mysterious passages: be surprised by the diversity of Connected Worlds.
The complex textures, gloomy tunes, nice vocal samples and even some rhythmic beats, they make you want to listen again and again to this CD. The beauty of Dirk Geiger's atmospheric sounds and subtle noises along with the steady dark grooves make this a fantastic album.
Tracklist:
01. 24 Hours Without Interruption
02. Connect
03. Mats
04. Closer
05. Meeting Of Both Worlds
06. Endless
07. Don't Break Down All Bridges
08. Not The Last Meeting
09. Black Sundays
10. Disconnect
Peter HESELMANS
24/12/2014
---