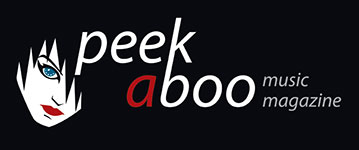 like this cd review
---
JOZEF VAN WISSEM
It Is Time For You To Return
Music
•
CD
Mystical
•
Neoclassical
•
Neofolk
[65/100]

Crammed Discs
09/12/2015, Wim GUILLEMYN
---
This album by the Dutch musician Jozef Van Wissem is released on the Made To Measure series of Crammed Discs. It is not what you'd call an ordinary album. It starts with the cover: Jozef Van Wissem is dressed as a priest who's looking down on you. The way he wears the big cross around his neck, reveals that this will be something special. And it is…
The album is made with the minimal use of instruments: a lute, an acoustic guitar, sparse percussion en some vocals. After a first listen, the album makes an almost ascetic impression. Especially since Joseph uses repetition in the melody, vocals and guitar lines that make it a trance experience. It also reminds us of religious issues.
I heard some good songs like Love Destroys All Evil (which is beautifully constructed), Invocation Of The Spirit Hell (a collaboration with Yasmine Hamdan, who sings the vocals) and After We Leave, that only consists of a tune with a blues feel. Sometimes the repetitive factor is counterproductive like in Once More With Feeling, that repeats the same theme for six minutes . It's a track that would be better if it would last two or three minutes, but now it's just a bit monotonous and boring. On Temple Dance of the Soul the added modern beats don't really fit with the song. The minimal beats on Confinement are much better, but this time the vocals don't work that well.
Jozef Van Wissem manages to create a special atmosphere. If his songs would reach the same level of Love Destroys All Evil, then we would say that this is an excellent album. The artwork contains some great beautiful black and white photographes.
Wim GUILLEMYN
09/12/2015
---
De release van de Nederlandse Jozef Van Wissem komt via de Made To Measure-serie op Crammed Discs. Het is een speciaal geval. Het begint al met de cover waarop Jozef Van Wissem als een priester op je neerkijkt. De manier waarop hij het grote kruis rond zijn nek draagt verraadt dat er achter de cover iets aparts gebeurt. Dat is ook zo.
Het album is gemaakt met een minimum aantal instrumenten: een luit, een akoestische gitaar,wat spaarzame percussie en zang. Het resultaat laat, na een eerste beluistering, een wat ascetische indruk na. Vooral omdat Jozef veel gebruik maakt van herhaling in de melodie-, zang- en gitaarlijntjes waardoor het een trancebeleving wordt. Het doet tevens wat aan religieuze toestanden denken.
Ik ontwaar enkele goede songs zoals Love Destroys All Evil (dat mooi opgebouwd is), Invocation Of The Spirit Hell (een samenwerking met Yasmine Hamdan, die de vocals levert) en After We Leave, dat slechts uit een riedel met een bluesgevoel bestaat. Hier en daar werken de herhalingen ook contraproductief. Bijv. op Once More With Feeling, dat zes minuten lang hetzelfde thema herhaalt. Het is een track die in twee of drie minuten beter uit de verf zou komen, maar nu is het gewoon wat eentonig en saai. Op Temple Dance of the Soul passen de toegevoegde moderne beats niet echt bij het nummer. Op Confinement zijn de minimale beats dan weer beter gelukt, maar de zang is niet echt geslaagd.
Jozef Van Wissem slaagt erin om een aparte sfeer neer te zetten. Mochten zijn nummers allemaal het niveau halen van bijv. Love Destroys All Evil, dan zouden we van een geslaagd album spreken. Het artwork bevat trouwens mooi zwart-witfotowerk.
Wim GUILLEMYN
09/12/2015
---