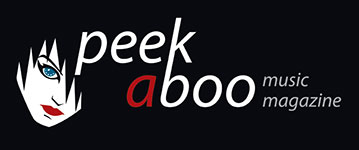 like this cd (ep) review
---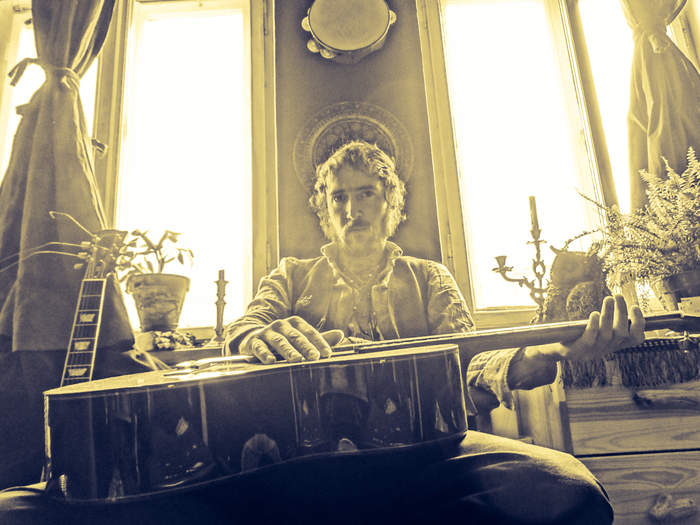 SANGRE DE MUERDAGO
Os Segredos da Raposa Vermella
Music
•
CD (EP)
Folk
•
Neofolk
[81/100]

Neuropa Records
21/03/2017, Jurgen BRAECKEVELT
---
Sangre de Muerdago is a creation of Pablo C. Ursusson. He is a renowned musician, composer, painter, sculptor, writer and free soul, wandering through deep forests and the world's oceans. Toghether with several guest musicians like Georg Börner and Erik Heimansberg he created a true gem. The EP Os Segredos da Raposa Vermella is this society's latest exploit.
O Almos Dos Dolmen uses the typical genre instruments; heavy beats on big drums and timpani, bells, whitles in all possible shapes and sizes, lyres and old string instruments. It is amazing how beautiful they can all sound together.
And you can keep your arms locked together during Ursusson's Polka. I have visions of medieval scenes in which men intoxicated with ale and busty women in wide skirts waltz around a dusty courtyard without any hesitation. On the other hand Agullas De Agarimo sounds slightly more pleasing. Halfway through the flutes take over and bring lyrical notes while bombastic timpani and/or drums continue rippling.
The start of An Dro is surprising with a slightly jazzy intro and fingerpicking at a guitar. No pounding percussion or other spectacle here.
Lovers of the folkgenre will enjoy this EP very much. Fill your drinking horns with dragon blood, mead or some kind of rubarb wine, press replay and go all the way. And above all: enjoy!
Jurgen BRAECKEVELT
21/03/2017
---
Sangre de Muerdago is de creatie van Pablo C. Ursusson. Hij is een erkend musicus, componist, schilder, beeldhouwer, tekstschrijver, vrije ziel die dwaalt door diepe wouden en de wereldzeeën. Samen met verschillende gastmuzikanten zoals Georg Börner en Erik Heimansberg werd een folkjuweeltje afgeleverd. De EP Os Segredos da Raposa Vermella is het recentste wapenfeit van het genootschap.
O Almos Dos Dolmens bedient zich van het voor het genre typische instrumentarium: zware dreunen op grote trommen en pauken, belletjes, fluiten in alle denkbare vormen, lieren en oude snaarinstrumenten. Het blijft verbazen hoe mooi die allemaal samen kunnen klinken.
De armen kunnen gerust in elkaar vervlochten blijven bij Ursusson's Polka. Ik zie beelden van middeleeuwse taferelen, waarbij door gerstenat beïnvloede lieden en rondborstige dames in wijde rokken zonder enige schroom over een stoffige binnenkoer walsen. Agullas De Agarimo klinkt dan weer iets innemender. Halfweg nemen de fluiten het over en brengen lyrische tonen terwijl bombastische pauken en /of trommels voortkabbelen.
Verrassend is het begin van An Dro met een wat jazzy aandoende intro en fingerpicking op een gitaar. Hier geen dreunend slagwerk of andere uithalen.
Voor de liefhebbers van het folkgenre is het genieten met deze EP. Schenk de drinkhoornen gerust vol met drakenbloed, mede of een soort rabarberwijn, druk op replay en ga all the way... en vooral: géniet!
Jurgen BRAECKEVELT
21/03/2017
---
---