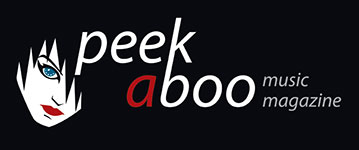 like this cd (ep) review
---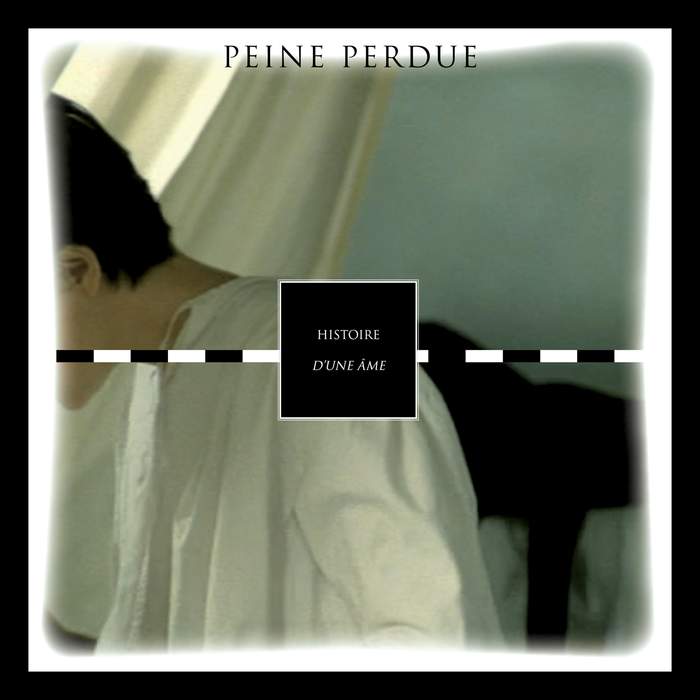 PEINE PERDUE
Histoire d'une Âme
Music
•
CD (EP)
Minimal
•
Synth Wave
[81/100]

Electrock Recordings
23/03/2017, Jurgen BRAECKEVELT
---
Electronic Emergencies first release of 2017 is Peine Perdue's EP Histoire d'une Âme: Peine Perdue are a synthpop/minimal wave duo from Paris and Berlin. This EP, limited to 300 vinyl copies, is divided into four pictures. It tells the story of the mystical suffering by a nun who is canonized. Based on the cult-movie Therese from the 80s, directed by Alain Cavalier.
Picture 1 (La Devotion) is very minimalistic. A ticking sound, punctuated with loose notes that in a bizar way still form something that can be called a melody. Accompanied by a narative whispering French voice. Picture 2 (Le Renoncement) sounds very dark, with a typical synthwave curtain of sound and an incantatory voice. Despite the modesty of the hymn there is a glimmer of hope in it. Picture 3 (L'amitie particuliere) is thoroughbred sythwave, slightly more tempo and analogue sounds from the old days. After the last two songs we enter old fashioned synthwave here. Picture 4 (La Beautitude) then again is slightly more bizar, minimal and with an apparently endless array of sounds, tones and beeps.
Certainly something different, to put it mildly. Even the design of the EP is not classical and that creates an extra dimension. All in all it has (and gives) something special. A lot of thought has gone into transforming a movie into 4 songs in a very unique way. And in this respect Peine Perdue certainly succeeded.
Jurgen BRAECKEVELT
23/03/2017
---
Eerste uitgave van het label Electronic Emergencies in 2017 is de EP Histoire d'une Âme van Peine Perdue: een synthpop/minimal wave duo uit Parijs en Berlijn. En deze EP, waarvan er slechts 300 op een vinyl te verkrijgen zijn, is verdeeld in vier tableaus. Het vertelt het verhaal over het mystieke lijden van een non die heilig wordt verklaard. Gebasseerd op de cultfilm Therese uit de jaren '80, geregisseerd door Alain Cavalier.
Tableau 1 (La Devotion) is uitermate minimalistisch. Een tikkend geluid, doorspekt met losse klanken die op een bizarre wijze alsnog een melodie kunnen worden genoemd. Daarbij vergezeld van een vertellende, fluisterende Franse stem. Tableau 2 (Le Renoncement) klinkt heel donker, met heel typisch synthwave-klankgordijn en een bezwerende stem. Ondanks de ingetogenheid van de hymne klinkt er een stukje hoop in door.
Tableau 3 (L'amitie particuliere) is dan weer synthwave pur sang, met al iets meer tempo en de analoge klanken uit de oude doos. Hier zitten we, na de vorige twee songs, echt in de oude synthwave. Tableau 4 (La Beautitude) is dan weer meer bizar, minimal, met een schijnbaar onuitputtelijk arsenaal geluiden, klanken, bliepjes.
Het is eens iets anders dan anders, om het zo te stellen. Ook het opzet van deze EP is niet klassiek en dat zorgt dan weer een extra dimensie. Al bij al heeft én geeft het iets speciaal. Er is overduidelijk nagedacht over hoe een film in 4 songs te gieten, op een toch wel vrij unieke wijze. En in dat opzicht is Peine Perdue zeker geslaagd.
Jurgen BRAECKEVELT
23/03/2017
---