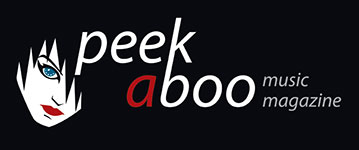 like this digital review
---
BESTIAL MOUTHS
(Still) Heartless
Music
•
Digital
Darkwave
•
Electronics
•
Gothic
•
Industrial
[90/100]

Cleopatra Records
24/03/2017, Gustavo A. ROSELINSKY
---
The work of Lynette Cerezo is a wonderful example of how the personal shapes the artistic for the better. In the course of merely five years, Lynette went from being just the singer in the band, to being the main force and eventually the only member of the project and as Bestial Mouths became more and more personal, the music and the visuals got better and better with each release, something that's not always the case.
Last year's Heartless, released on Cleopatra Records, was at the same time the closing chapter of the old Bestial Mouths and the first one of the new life of the band. Half of its tracks were new versions of older releases, while the other half was completely new material. This new material is what's being remixed on this online release, and it makes sense. The new songs have more space, they breathe and move around more freely, and the treatment they got on this remix album highlights exactly that. Yes, this is a dance album. All the collaborators, from Die Krupps to Zanias, managed to extract the rhythmic qualities of Lynette's new songs and transform them into fully-formed goth dance anthems, while at the same time keeping their unsettling atmosphere, and using Lynette's vocals as the main instrument.
So make no mistake: these remixes were definitely conceived with the dance floor in mind. And while it's true that we could certainly dance to some of the earlier material of the band, especially the previous self-titled album and its sister remix companion released on Clan Destine, this is the most dance-oriented Bestial Mouths collection of songs, by far. Most of the remixes, even thought they're powerful classic EBM-infused tracks (as it's the case with the Ludovico Technique, Danny Saber, Shredder, FORCES, or Die Krupps versions) they're hardly ever faster than 125 BPM, which makes for a more spacious and actually danceable experience, rather than a super-violent one. This is especially true about the Horrorist remix, which at a lovely 114 BPM tempo is probably the most catchy and yet menacing of all the tracks, and also the Zanias remix, the poppiest of all.
The album is both opened and ended by two new original Bestial Mouths songs that are so ritualistic, disturbing, and nightmarish, that make a perfect contrast with the rest of the album. The danceable and the ominous: we don't know in which direction the band will go with its next albums. Hopefully, like all the best goth music, it will be a combination of both.
The album can be downloaded at bestialmouths.bandcamp.com/album/still-heartless
Gustavo A. ROSELINSKY
24/03/2017
---
---