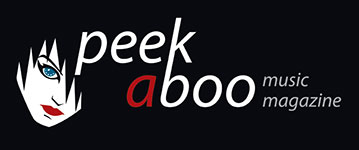 like this cd review
---
WALTER CELI
Blend
Music
•
CD
Folk
[75/100]

13/10/2019, Aldo QUAGLIOTTI
---
"The music I play is my very own blend of sounds and moods", said once Walter Celi, an italian multi-instrumentalists singer songwriter whose new album, titling itself "Blend"(Xo la factory/Cabezon Italy)), is due on next 15th of October.
11 tracks that emerge from the 2017 "Lost in the Womb of the Night", a debut solo album that was a golden ticket to the Arezzo Wave Italy award and the nomination for Best Performer of the Year at the KeepOn Live. And that, at this point, find themselves at the crucial point of an artist career: repeating a successful episode without copying and pasting what has already been done. Despite of this record not being the case, It also misses an opportunity to embrace the so-called "Road Not Taken".
"Selfish" is definitely the right opener for such a new journey, with its rhythm running along ups&downs, wisely retracing seeds planted forever ago by geniues like Tori Amos and grown by innocent newbies such as Bastille and Imagine Dragons.
"Pray" starts with mordant quips and ripostes, with its Liam Gallagher- inspired vibe, that might not be that close to the spoilt pop we might expect to stumble upon, but it's clearly rooted in some personally assimilated folk, winking at masterminding authors like Hozier.
Walter Celi moves along different scenarios without mouthing his feelings off: He mops up emotional landscapes soiled by everyday life. But this effort is more evident among melodies than the way feelings get worded. The arrangements are there to muscle lyrics up and now and again an unclear use of English doesn't really provide the best rendition of otherwise promising songs.
The international appeal is well perceived: "Surprise" has a surprisingly variable outcome according to the listener's mood, and it turns out that it would perfectly open up to a gospel version or to a powerful, infested-with-beats club tune.
"Blends" has his vertebrae filled with blues and the structure gets jazzed up by the scat, irregular shape of the compositions. In this sense, "Bright little Diamond" is beholden to Jet because of its song moves but swaddles its instruments with anarchic command and athletic slavery.
On the other side "Perso" is a pop mitigated by good in-depth looks, with orchestral openings, well mingled with Calcutta and the early Daniele Silvestri.
Overall, in this upcoming album, there's not much to nat off, honestly, but a few sparkles stand out: the general balance might apparently be his strength, but soon enough It becomes his trap, despite remaining a genuine and honest product.
Let's face it: the classical, wood-smelling "Look at me" weakly teams up with "Out of order" in a pop firmament that it's deceiving in its consistency, and sometimes it's similar to Sam Smith and sometimes it has sophisticated glimpses of Sergio Cammariere. At its worst, "Kiss me" does seem an ephemeral track, worth a chillout compilation.
But even when Walter is unsure where he wants to wind up -today pop couldn't be further away and these hints of folks might be a risky latticework – this second work of him doesn't just muddle through his operose past, but it also offers sonical intricacies ("Fly High") to be mindful of.
And, considering that this is just the second chapter, well, we can forgive its occasional myopic viewpoint and its lack of new thrills and encourage the author to go seeking his clear nomenclature, nosing out more, finding a way that is faraway from Michael Bublé and maybe closer to Beth Orton and Pino Daniele.
Aldo QUAGLIOTTI
13/10/2019
---