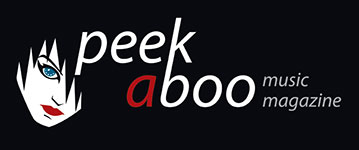 like this cd / vinyl / digital review
---
NUMB
Mortal Geometry
Music
•
CD / Vinyl / Digital
[90/100]

Metropolis Records
08/10/2019, Dimi BRANDS
---
21 years, that's what it took until Language Of Silence got its successor. Although Dirk Ivens released the compilation The Valence Of Noise on his Minimal Maximal label in 2014, everyone seemed to agree that Numb's swan song had already been sung.
Not that mastermind Don Gordon gave up music completely, because in 1999 he already came up with a new project: Halo_Gen, with which he brought instrumental songs that were more influenced by IDM and drum 'n' bass.
But still, the man who in addition to Numb and other projects (Images In Vogue, Downtime and Sin) also took care of numerous remixes (eg Lung and Esplendor Géometrico) and some production work seemed to having withdrawn himself from the music world after moving to Vietnam (where he still lives today).
So big was our surprise when we suddenly saw the name of this former golden rooster from the KK Records stable/label in Zwijndrecht (Belgium) popping up everywhere and we immediately started hoping for a return to the electronic heydays and labels like Zoth Ommog.
From opener "Redact" it is immediately bang-on and it seems as if time has never stood still. It is also a textbook example of the typical "Vancouver Sound" that we also know thanks to bands such as Skinny Puppy and Front Line Assembly.
"Hush" doses the aggression but the haunting synths make it more than just a calm before the storm. "Complicit Silence" and "How It Ends" are certainly unmatched hits in the making, which deserve to conquer the alternative clubs around the world. "This is how it ends" we hear on the latter number, let's hope it is not about Numb itself because on this Mortal Geometry they still kick ass!
"Everything falls apart" and "there's nothing left for us now" sound pessimistic again during, also "When Gravity Fails" carries the same atmosphere. The negative undertone is undeniable, and proves once again that negativity does not necessarily have to be harmful to creativity.
The last two songs (we are not counting the final remix of "Hush") are taking a different approach, as a result it seems as if the very strong first half of the album collapses somewhat like a pudding. Something that can also be said of "The Waiting Room" that takes its title quite literally: furiously shooting from the starting blocks and then extinguishing in a strange way.
But after several listening sessions we tend to appreciate these more experimental trips from Gordon more and more. In the long track 'Shadow Play' he works atmospherically for more than 9 minutes and on the title track he goes one step further with regard to experimental electro.
Not that we have heard many albums in the genre this year, but still we are considering naming Mortal Geometry as THE electro album of 2019. Not only because this is a totally unexpected comeback of this cult band, but above all because we can already see this release as an unmistakable masterpiece in our genre to consider.
Dimi BRANDS
08/10/2019
---