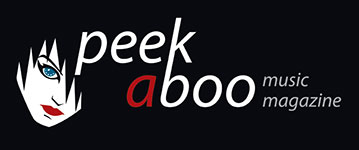 like this vinyl review
---
SUICIDE COMMANDO
Hellraiser
Music
•
Vinyl
[90/100]

Out Of Line
03/09/2019, Sabine MOORHEM
---
We're close to reaching the 20th birthday of the release of 'Mindstrip' by the Belgian hellectro band Suicide Commando and that can't go by without notice. Suicide Commando releases a 4 track limited edition picture vinyl.
Of course, Suicide Commando made it worthwhile to grab a copy of this picture vinyl, by creating a new version of the still fresh as ever club classic Hellraiser, as well as a re-release of the Psychopath 01 version from way back in 2000.
We are also spoiled with a new version of Mindstrip, which has taken the title Mindstripper.
The last track, but not in the least, is the track Kevrokian, previously only released as a single. With this track, comes a bit of a history lesson, as Kevorkian was a doctor, who helped patients to end their life, illegally, in his 1968 Volkswagen van (which is now on display at 'Zak Bagans Haunted Musuem' in Las Vegas, for those who want to see it)

If you want to catch Suicide Commando live, they're currently on tour, with a date set on 8th Nov in Magasin 4 (Brussels) with the support of Ambassador21 and Super Dragon Punch !!
Yet, for those who don't wanna wait that long, check out Suicide Commando's Spotify and Facebook page, for other and even earlier tour dates.
Sabine MOORHEM
03/09/2019
---
We naderen stilaan de 2e verjaardag van de release van 'Mindstrip', door de Belgische hellectro band Suicide Commando en dat kan niet onopgemerkt voorbij gaan. Suicide Commando brengt daarom een track limited editie picture vinyl op de markt. Uiteraard maakte ze het de moeite waard om zeer zeker een exemplaar hiervan aan te schaffen, door een nieuwe versie te maken van de nog vers van de pers klinkende club klassieker Hellraiser. En door de alom bekende Psychopath 01 versie uit 2000 opnieuw mee uit te brengen.
We worden ook verwend met een nieuwe versie van Mindstrip, voor de gelegendheid omgedoopt tot Mindstripper.
De laatste maar daarom niet de minste track, is het voorheen alleen op single uitgebrachte Kevorkian. Bij deze track hoort een stukje geschiedenis, want Kevrokian was een arts, die patienten hielp hun leven te beëindigen. Illegaal, in zijn 1968 Volkswagen busje (tentoongesteld in 'Zak Bagans Haunted Museum' te Las Vegas, voor wie het in het echt wil zien).

Suicide Commando aan het werk zien kan, ze zijn momenteel op tournee, met op 8 november een stop in Magasin 4 (Brussel), met in voorprogramma Ambassador21 en Super Dragon Punch!!
Voor de ongeduldigen: check even de Spotify en Facebookpagina van Suicide Commando, daar zijn eerdere en andere data te vinden.
Sabine MOORHEM
03/09/2019
---