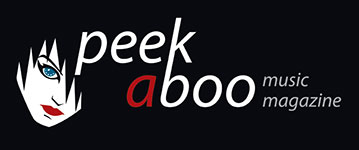 like this cd review
---
SUICIDE COMMANDO
Black Flowers
Music
•
CD
[85/100]

Sleepless Records Berlin
08/12/2016, Britta Tabrit
---
What if Suicide Commando released the album Black Flowers (original version released in 1992), fully remastered on Sleepless Records Berlin (the label of Eric Van Wonterghem - Monolith/Sonar/Absolute Body Control)? What if? No, it really happened!!!
And honestly it's simply 'wow'. Imagine the year 1992, a time when the equipment one had was just as simple as the idea of electronic music back then. A vintage album at its best!
Die Herrscher des Himmels is the opener for this re-release. It's mainly instrumental and quite monotonous. You can clearly feel the 'old' Suicide Commando. And if you like this one, go ahead! The Mirror is a wonderful old school electro track. Danceable and dark, but with no real lyrics. It creates an atmosphere of loneliness, don't you think? Close your eyes and let it happen. Never Get Out is a song you wouldn't expect from Suicide Commando in case you are a younger fan of Johan's work. This is a nightmare come true. If you expect this album to be something like Bind Torture Kill I have to say: go and find something else! This is vintage, retro, whatever you want to call it! Minimal electro à la Johan van Roy.
Selling God is what the title already carries inside....selling god to the devil. Almost a tribal song mixed in hell. And with Down on your Knees and Symptoms of Death, Suicide Commando takes you to your inner fears....the fear of pain, torture and death. Face your own demons. Salute them as they will haunt you for good!

Down on your Knees (slavery mix) is more rhythmic than the original. I prefer this version I have to admit. Infected is a fabulous old school EBM song. For me the best one on this album! Still a dance floor hit for sure - even today! Great track! Black Flowers I+II is an instrumental electro flower that arises from the dark side, from hellfire and Agonize is a minimal electronic ghost train…scary and tireless. Hang me Nail me Burn me Bury me is the crucifixion of human kind. Heavy stuff for my honestly. Closed is the last track and you can get a slight idea of how Suicide Commando could develop during the next 20 years.
Black Flowers is a great trip to the past of a brilliant band! It's a treasure for old school fans and for those who'd like to know how Suicide Commando started a steep career!
You need to know the roots to understand the new branches!
Britta Tabrit
08/12/2016
---
Stel je voor dat Suicide Commando het album Black Flowers (origineel uitgebracht in 1992) volledig zou remasteren en dit zou uitbrengen op Sleepless Records Berlin (het label van Eric Van Wonterghem - Monolith / Sonar / Absolute Body Control)? Stel je voor? Neen, het is echt gebeurd!!!

En eerlijk gezegd ,'wow' is het enige wat we kunnen zeggen. We gaan terug naar 1992, een tijd waarin de apparatuur nog tamelijk eenvoudig was. Een vintage-album op zijn best dus!

Die Herrscher des Himmels is de opener van deze re-release. Het is voornamelijk een instrumentale track en vrij eentonig. Je hoort duidelijk het gevoel van de 'oude' Suicide Commando. En als je van deze song houdt, ga dan gerust verder! The Mirror is prachtige old school electro. Dansbaar en donker, maar zonder echte teksten. Het creëert een sfeer van eenzaamheid, vind je niet? Sluit je ogen en laat alles gebeuren. Never Get Out is een liedje dat je niet zou verwachten van Suicide Commando, ten minste niet als je een jongere fan bent. Dit is een nachtmerrie die uitkomt.

Als je een album als Bind Torture Kill wil, dan moet ik zeggen: zoek iets anders! Dit is vintage, retro, of hoe je het ook wil noemen! Minimal electro à la Johan van Roy.

Selling God.... de naam zegt het: God aan de duivel verkopen. Het is bijna een tribal lied dat in de hel geremixt is. In Down On Your Knees en Symptoms Of Death, neemt Suicide Commando je mee naar je innerlijke angsten.... de angst voor pijn, marteling en de dood. Het gezicht van je eigen demonen. Groet hen en zij zullen je voor eeuwig achtervolgen!

Down On Your Knees (slavery mix) is meer ritmisch dan het origineel. Ik moet toegeven dat ik meer de voorkeur geef aan deze versie. Infected is fantastische old school EBM. Voor mij is dit de beste track op dit album! Het is nog steeds een danshit, ook vandaag nog! Geweldige track! Black Flowers I + II is een instrumentale elektro die voortvloeit uit de donkere kant van het hellevuur en Agonize is een minimale elektronische spooktrein... eng en onvermoeibaar. Hang Me Nail Me Burn Me Bury Me is de kruisiging van de mensheid. Closed is het laatste nummer en het geeft je een idee hoe Suicide Commando zich tijdens de komende 20 jaar zou ontwikkelen.
Britta Tabrit
08/12/2016
---