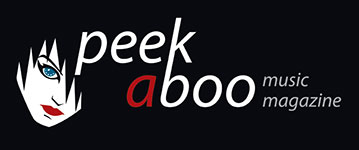 like this book review
---
ANNIE COHEN-SOLAL
Mark Rothko
Book
Abstract
[90/100]

08/12/2016, William LIÉNARD
---
Markuss Rotkovičs was born in Dvinsk (now Daugavpils), Latvia, on the 25th of September 1903, but he was Russian by birth, because Latvia was part of the Russian Empire during that period. He was a descendant of an old Jewish family and his father Jacob was a pharmacist who gave his four children a secular education. Due to the frequent pogroms in Russia, Jacob returned to the orthodox Judaism and sent his youngest son Markuss to a strict Talmudic school to be trained in an traditional way. Because of the continued unfavorable situation for Jews, the father decided to emigrate to America, to wealthy family members in Portland. Markuss and his mother arrived in New York in 2013. He was 10.

In America, the Rotkovičs made a difficult start. Sonja, the older sister, took a job as a cashier and Markuss sold newspapers on the street and folded pants in the textile factory of his uncle after school. He learned to speak English and graduated seemingly effortlessly from Lincoln High School in Portland when he was 17 years old. He received a scholarship to the prestigious Yale University, but there he failed (due to racism and exclusion by the white elite) and after two years he returned to Portland and started in the Weinstein textile factory again and later he accepted a job as a teacher at a Jewish school. At about this time (1923) he came into contact with the art world and enrolled at Parsons The New School of Design. From 1928, his work was shown regularly at exhibitions of young artists. His style was influenced by the expressionism of European painters such as Paul Klee and Georges Rouault, which was problematic in a country where the art of painting was dominated by regionalist and nationalist movements that were barely interested in what was happening in Paris. New York would become the battleground between (traditionalist) American and (avant-garde) European artists.

In the mid-thirties Markuss Rotkovičs had joined The Ten, a collective that opposed the alleged equivalence of American painting. He got his first solo exhibition at the Contemporary Arts Gallery in New York and as a result of the imminent deportation of Jews in the run-up to World War II, he took American citizenship and changed his name to Mark Rothko. As the situation in Europe got out of hand, famous European painters arrived in New York, including Ernst, Miró, Tanguy, Salvador Dalí and Mondrian. The confrontation with surrealism and abstract art influenced Rothko, but American critics didn't understand his surrealist experiments, not even Peggy Guggenheim, who was reluctant to add his mythological paintings to her collection. When she finally organized an exhibition of Mark Rothko's work in The Art of This Century Gallery, the tone of the reviews was below expectations. Influenced by the work of his friend and colleague Clyfford Stills - he is now considered one of the leading figures of Abstract Expressionism – Mark Rothko turned to abstract painting.

In 1946, Rothko eventually painted his first Multi Forms (a term coined by critics, which Rothko himself never used for his style). They were exhibited at the Betty Parsons Gallery for the first time in 1949, leading to his international breakthrough.

But Mark Rothko was not an easy person. He insisted to be present when his paintings were arranged for a show and in case there was too much resistance, he often decided to abandon the project. The light in the exhibition rooms had to be exactly as he thought it should be, and he demanded that his works be put close to each other so that the public would be sucked into the paintings. He was very upset if his work was called graphic art, because his paintings were more than nice pictures on the wall. As his success grew, he started to struggle with his new status, had he not fought his whole life against the institutions who neglected his work for so long? He felt misunderstood by museums and collectors. He retreated in isolation and occasionally suffered from depression. He drank a lot, smoked like a chimney, ate badly and had heart problems. After the separation from his wife (New Year's day, 1969), he retired to his studio, where his assistant found him barely two months later (February 20, 1970). Mark Rothko had cut his wrists. The autopsy revealed an overdose of antidepressants. He was 66 years old.

Annie Cohen-Solal is a professor at the University of Caen (Fr.). She debuted with a biography of Jean-Paul Sartre (1988), followed by a survey of American painting (2001) and a biography of the New York gallery owner Leo Castelli (2010). In Mark Rothko she leads us through the life of what is today one of the most important representatives of Abstract Expressionism (Rothko rejected the term and called himself a colorist). Her journey begins in Latvia, in the birthplace of the painter, where she assisted the opening of the Marka Rothko Makslas Centrs (Mark Rothko Art Centre) in 2013, and she takes us through the difficult childhood of Mark Rothko in Portland, his failed career at Yale University and his decision to start painting. Cohen-Solal has done a lot of research about the life of the painter, since her biography is detailed, thorough and yet very readable for those who only marginally want to penetrate the world of painters and their paintings. That's because she focuses on the figure of Mark Rothko and tries to figure out what inspired him, what kind of man he was, why he was often difficult to deal with and demanding as his oeuvre was concerned. Conservative New York had little interest for painters from the European tradition, and it will surprise you to read that a large and reputable institution as the Museum of Modern Art (MoMA) was barely more interested than the Whitney Museum of American Art, and only changed its mind from the moment that "real Americans" (and not a Latvian immigrant Jew) were inspired by the European tradition.

For those of you who are interested in modern art, this biography of Mark Rothko certainly is a must-read, because Annie Cohen-Solal paints a broad picture for what was going on in the American (especially New York) art world in the 30s and 40s, heavily influenced by the influx of European artists since 1933 (seizure of power by the Nazis) and the outbreak of the Second World War. Furthermore, she deals with the tension between traditional American art and European avant-garde art and the disgust of Europeans of what they called American provincial and regionalist art, which obviously had grown from a completely different tradition and therefore was regarded as inferior. Annie Cohen-Solal uses a simple and accessible narrative style and in case of a difficult subject - which of course is difficult to avoid in this regard - she uses a concise style. It might be a bridge too far to call this book the definitive biography of Mark Rothko, but the contribution of the French writer Annie Cohen-Solal certainly is a delicate and precise attempt.

ANNIE COHEN-SOLAL – Mark Rothko
English: Yale University Press (2015)
296 pag.
William LIÉNARD
08/12/2016
---
Markuss Rotkovičs werd geboren in Dvinsk (tegenwoordig Daugavpils), Letland, op 25 september 1903. Hij had de Russische nationaliteit, want Letland was in die tijd een onderdeel van het Russische rijk. Hij was een telg van een Joodse familie en z'n vader Jacob was apotheker. Hij gaf z'n vier kinderen een seculiere opvoeding, maar als gevolg van de veelvuldige pogroms in Rusland, keerde hij terug naar het orthodoxe judaïsme en stuurde z'n jongste zoon Markuss naar een strenge Talmoed-school voor een traditionele opleiding. Omdat de sitatie gevaarlijk werd, besloot Jacob Rotkovičs om met z'n gezin uit te wijken naar Amerika, naar welgestelde familieleden in Portland. Markuss arriveerde er in 1913 met z'n moeder. Hij was toen 10.

In Amerika had de familie Rotkovičs het aanvankelijk niet breed. Sonja, de oudere zus, nam een baantje aan als cassière en Markuss verkocht kranten op straat en vouwde broeken in het textielfabriekje van z'n oom. Hij leerde schijnbaar moeiteloos Engels en op z'n 17de studeerde hij af aan de Lincoln High School in Portland. Hij kreeg een beurs voor de prestigieuze Yale-universiteit, maar daar liep het fout (o.a. wegens racisme en uitsluiting door de blanke elite) en na twee jaar keerde Markuss terug naar Portland om er aan de slag te gaan in de textielfabriek van de Weinsteins en later als leraar op een joodse school. Ongeveer in die periode (1923) kwam hij in contact met het kunstmilieu en schreef zich in aan Parsons The New School of Design. Vanaf 1928 was z'n werk regelmatig te zien op tentoonstellingen van jonge artiesten. Z'n stijl was beïnvloed door het expressionisme van Europese schilders zoals Paul Klee en Georges Rouault en dat was problematisch in een land waar de schilderkunst werd gedomineerd door regionalistische en nationalistische stromingen die nauwelijks geïnteresseerd waren in wat er in Parijs op dat moment gebeurde. Vooral New Yok was het strijdtoneel tussen (traditionalistische) Amerikaanse en (avangardistische) Europese kunstenaars en de tegenstelling groeide naargelang de Tweede Wereldoorlog dichterbij kwam en steeds meer Europeaanse artiesten er zich vestigden.

Halverwege de jaren dertig werd hij lid van The Ten, een schilderscollectief dat zich afzette tegen de vermeende gelijkwaardigheid van de Amerikaanse schilderkunst. Hij kreeg een eerste solotentoonstelling in de Contemporary Arts Gallery in New York en door de dreigende deportatie van Joden in de aanloop naar WOII, nam hij de Amerikaanse nationaliteit aan en veranderde zijn naam in Mark Rothko. Ten gevolge van de oorlog in Europa kwamen bekende Europese schilders naar New York, o.a. Ernst, Miró, Tanguy, Salvador Dalí en Mondriaan. De confrontatie met surrealisme en abstracte kunst beïnvloedde Rothko in hoge mate, maar de Amerikaanse critici begrepen zijn surrealistische experimenten niet en zelfs Peggy Guggenheim was terughoudend en nam zijn mythologische doeken voorlopig niet in haar collectie op. De tentoonstelling die ze uiteindelijk in The Art of This Century Gallery organiseerde, kreeg matige kritieken. Onder invloed van zijn vriend en collega Clyfford Stills – hij wordt nu beschouwd als één van de leidende figuren van wat men het Abstract Expressionisme zou gaan noemen – ging ook Mark Rothko abstract schilderen.

In 1946 schilderde Rothko uiteindelijk zijn eerste multiforms (een term die door critici is bedacht en die Rothko zelf nooit heeft gebruikt voor z'n stijl), die in 1949 voor het eerst tentoon werden gesteld in de Betty Parsons Gallery, wat tot z'n internationale doorbraak leidde.

Maar Mark Rothko was geen gemakkelijke klant voor galeriehouders. Hij stond erop om de inrichting van de show zelf te begeleiden en in geval er sprake was van te grote weerstand, besloot hij eenvoudig om het project af te blazen. Hij hield rekening met de lichtinval in tentoonstellingsruimten en eiste dat z'n doeken dicht op elkaar werden gehangen zodat de toeschouwer in de doeken werd gezogen. Hij was nl. als de dood voor de term grafiek, want zijn schilderijen waren meer dan mooi plaatjes tegen de muur. Naargelang zijn succes groeide, kreeg hij het moeilijk met zijn nieuwe status, want had hij niet decennialang gevochten tegen instanties die hem nu ophemelden? Hij voelde zich fout begrepen door musea en collectioneurs. Hij sloot zich steeds meer van de buitenwereld af en leed aan depressies. Hij dronk veel, rookte als een ketter, at slecht en kreeg hartproblemen. Na de scheiding van z'n vrouw (nieuwjaarsdag, 1969) trok hij zich terug in z'n studio, waar z'n assistent hem nauwelijks twee maanden later dood aantrof (20 februari 1970). Mark Rothko had zich de polsen doorgesneden. De autopsie wees uit dat hij een overdosis antidepressiva had ingenomen. Hij was 66 jaar oud.

Annie Cohen-Salal is hoogleraar aan de universiteit van Caen (Fr.). Ze debuteerde met een biografie over Jean-Paul Sartre (1988), gevolgd door een overzicht van de Amerikaanse schilderkunst (2001) en een biografie over de New Yorkse galeriehouder Leo Castelli (2010). In Mark Rothko leidt ze ons door het leven van wat tegenwoordig één van de belangrijkste vertegenwoordigers van het Abstract Expressionisme wordt genoemd (Rothko wees die term af en noemde zichzelf een colorist). Haar reis begint in Letland, in de geboorteplaats van de schilder, waar ze in 2013 te gast was ter gelegenheid van de opening van het Marka Rothko Makslas Centrs (Mark Rothko Kunstencentrum) waarvoor Kate en Christophe Rothko zes werken uit hun collectie ter beschikking stelden, en voert ons door de moeilijk jeugdjaren van de Mark Rothko in Portland, z'n mislukte carrière aan de Yale Universiteit en z'n besluit om te gaan schilderen. Cohen-Salal heeft zich duidelijk heel erg verdiept in alles wat met de schilder te maken heeft, want haar biografie is gedetailleerd en diepgravend en toch zeer leesbaar voor wie maar in beperkte mate wil doordringen tot de wereld van schilders en hun schilderijen. Dat komt omdat ze in hoge mate focust op de figuur van Mark Rothko en probeert te achterhalen wat hem inspireerde, wat voor mens hij was, waarom hij vaak moeilijk was in de omgang en veeleisend als het zijn oeuvre betrof. In het conservatieve New York was aanvankelijk weinig interesse voor schilders uit de Europese traditie en het zal u verbazen om te lezen dat een grote en gerenommeerde instelling zoals het Museum of Modern Art (MoMa) nauwelijks meer interesse had dan bijv. het Whitney Museum of American Art van Gertrude Vanderbilt Whitney. Die kwam er pas toen ook 'echte Amerikanen' (en geen ingeweken Letse Jood) voor de Europese traditie kozen.

Voor wie interesse heeft voor modern schilderkunst, is Mark Rothko eigenlijk verplichte lectuur, want Annie Cohen-Solal laat in haar biografie ook ruimte voor wat er in de jaren 30 en 40 van de vorige eeuw aan de hand was in de Amerikaanse (vooral New Yorkse) kunstwereld, in hoge mate beïnvloed door de toevloed van Europese kunstenaars vanaf 1933 (machtsgreep van de nazi's) en het uitbreken van de Tweede Wereldoorlog. Voorts behandelt ze de spanning tussen de Amerikaanse traditionele kunst en de Europese kunst en de afkeer van de Europeanen van wat ze Amerikaanse provincialistische en regionalistische kunst noemden en die uiteraard vanuit een heel andere traditie was gegroeid en daardoor als minderwaardig werd beschouwd. Mark Rothko sprak bijv. zeer laatdunkend over het werk van Georgia O'Keeffe. Annie Cohen-Solal kiest voor een eenvoudige en toegankelijk vertelstijl en als ze al een keer een moeilijk onderwerp aansnijdt – wat uiteraard niet te vermijden is - dan kiest ze voor een beknopte stijl. Het is misschien een brug te ver om dit werk de definitieve biografie van Mark Rothko te noemen, maar deze bijdrage van de Franse auteur Annie Cohen-Solal is in elk geval een fijnzinnige en nauwkeurige poging daartoe.

ANNIE COHEN-SOLAL – Mark Rothko
Frans (origineel): Actes Sud (2013)
Nederlands: Meulenhoff (2015)
304 pag.
William LIÉNARD
08/12/2016
---