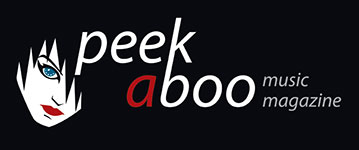 like this cd review
---
RIKARD SJOBLOM
The Unbendable Sleep
Music
•
CD
Indie Rock
•
Prog Rock
[88/100]

Gungfly Productions
08/12/2016, Wim GUILLEMYN
---
Prog lovers undoubtedly will know the name Beardfish. The band belongs to a list that includes Porcupine Tree and Pineapple Tree and it released some brilliant albums like The Void and Mammoth to name a few.
Why am I telling you this? Because multi-instrumentalist Richard Sjöblom is the front man and co-founder of Beardfish. He also was in Big Big Train, and as a solo artist he recorded music under the name Gungfly. A busy bee indeed!
Despite all this, he found the time to record an album under his own name through Gungfly Productions with the support of Prog Sphere Promotions. The Unbendable Sleep contains eight tracks that deal with usual themes: love, death and life. What is the difference with Beardfish, then? It sounds somewhat subdued which does not mean that you hear musical wallpaper. Absolutely not...
Love And War Part One: I Am Who Are is a rock song with a catchy chorus. The text is about believing in yourself. Musically, it sounds a bit like The Who and similar 70's bands. Realm Of You And Me contains beautiful rhythm changes and transitions on which Richard shows his experience as a prog rock artist.
On Rhyme And Reason the guitars sound heavier. Very fine and subtle guitar work, I must say. A nice groove, and it has more a prog rock feel than the previous ones, especially with a length of eleven minutes. A track with a lot of variety, melodic and brilliant guitar work.
Anna-Lee is again influenced by the 70s and is reminiscent of bands like Supertramp. The album closes with the epic Love And War Part Two: Lucky Star. A beautiful guitar intro, fine rhythms and Richard singing falsetto. Sometimes he mixes jazzy elements with rock.
The artwork is a painting by Bernt Daniels,who created book covers for Sture Halström. The latter was the inspiration for Rikard's first solo album Cyklonmannen. The album sounds good and has quality. Sjöblom once again proves his writing talent. An album that is a must for prog rock enthusiasts.
Wim GUILLEMYN
08/12/2016
---
Progrockliefhebbers zullen beslist de naam Beardfish kennen. Deze band staat in het rijtje van grote namen zoals Porcupine Tree of Pineapple Tree. Ze hebben schitterende albums gemaakt zoals The Void en Mammoth om er een paar te noemen.
Waarom vertel ik je dit allemaal? Omdat multi-instrumentalist Richard Sjöblom de frontman en mede-oprichter is van Beardfish. Daarnaast maakte hij ook deel uit van Big Big Train. Solo maakte hij tevens muziek onder de naam Gungfly. Een bezig baasje dus…
Toch heeft hij nog de tijd gevonden om een album onder zijn eigen naam op te nemen via Gungfly Productions, en dit met de steun van Prog Sphere Promotions. The Unbendable Sleep bevat acht tracks die over de gewoonlijke thema's zoals liefde, dood en leven gaan. Wat is dan het verschil met Beardfish? Muzikaal klinkt alles ingetogener. Wat niet wil zeggen dat het muzikaal behangsel is geworden. Verre van…
Love And War Part One: I Am Who Are is een rocksong met een catchy refrein. De tekst gaat over geloven in en kijken naar jezelf. Muzikaal klinkt het een beetje zoals The Who of gelijksoortige bands uit de 70s. Realm Of You And Me bevat mooie ritmewisselingen en overgangen. Hier toont Richard zijn progrockervaring. Op Rhyme And Reason haalt hij wat zwaarder gitaarwerk boven. Heel fijn en subtiel gitaarwerk. Een leuke groove brengt het lied op gang en het klinkt meer progrock dan de eerdere songs, getuige ook de duur van elf minuten. Een track met veel afwisseling, melodisch en schitterend gitaarwerk in het middenstuk.
Anna-Lee is opnieuw hevig beïnvloed door de 70s en doet wat denken aan Supertramp. Het album sluit af met het epische Love And War Part Two: Lucky Star. Een prachtige gitaarintro, opnieuw fijne ritmes en Richard die bij momenten zijn falsetstem bovenhaalt. Soms vermengt hij wat jazzelementen met rock.
De hoes is een schilderij van Bernt Daniels, die ook boekcovers maakte voor Sture Halström, die op zijn beurt de inspiratie voor Richards eerste soloalbum Cyklonmannen leverde. Het album klinkt goed en is kwalitatief hoogstaand. Een album dat een must is voor progrockliefhebbers.
Wim GUILLEMYN
08/12/2016
---
---