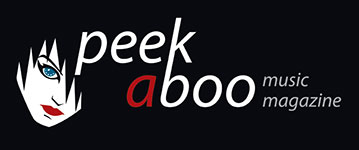 like this cassette review
---
EAUX SAINES
Eaux Saines - C-50 Tape
Music
•
Cassette
Cold Wave
•
New wave
•
Post Punk
[83/100]

08/12/2016, Ruben SAEY
---
In the dark music scene, France makes us think of cold wave, minimal and post-punk. Eaux Saines is a French one-man band by Colin Manierka, who blends all these styles on one album in a surprisingly good way.

The opening track Les Eaux Saines is a very sober track with many industrial influences such as distortion and beats that seem to be composed on oil barrels. Those industrial influences return in the second song as well, but they make room for the vocals that are more typical for the synth pop genre.

As the album progresses, the melodies are more structured and more synth sounds are added. Indeed, you think of the early days of Depeche Mode. On the fourth song, we enter the realm of genuine French new wave. It is clear that Colin loves the pioneers of this genre: Gary Numan, Bauhaus or Depeche Mode.

Every time you hear the influences, but they are reworked in such an innovative way that you are curious to hear what's coming next. The nine tracks are so different that they never bore. I'm really looking forward to hear more material by Eaux Saines!
Ruben SAEY
08/12/2016
---
Wie in het duistere wereldje Frankrijk zegt, denkt al gauw aan cold wave, minimal en post-punk. Eaux Saines is een Frans éénmansproject van Colin Manierka, die al deze verschillende stijlen op een verrassende goede wijze in één album samenvat.

De openingstrack Les Eaux Saines is een heel somber slepend nummer met veel industrial zoals distortion en beats die lijken alsof ze op olievaten zijn gecomponeerd. Die industrialinvloeden komen ook in het tweede lied aan bod, maar in mindere mate. Ze maken plaats voor de vocalen die meer in het synthpopgenre thuishoren.

Naarmate het album vordert, worden ook de melodieën meer gestructureerd en is meer ruimte voor de synths die je af en toe wat aan de begindagen van Depeche Mode doen denken.

In het vierde nummer komen we in de sfeer van onvervalste Franse new wave. Zo borduurt de zanger/componist steeds verder met nieuwe verrassende zijsprongen. Het is duidelijk dat hij een liefhebber van de pioniers uit deze genres is: Gary Numan, Bauhaus of Depeche Mode. Telkens hoor je wel enige gelijkenis, maar die wordt op zo'n vernieuwende manier gebracht dat je na elke song nieuwsgierig wordt naar het volgende. De negen tracks zijn zo verschillend dat ze nooit vervelen. Het doet me in elk geval uitkijken naar meer werk van Eaux Saines!
Ruben SAEY
08/12/2016
---