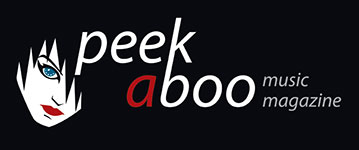 like this cd review
---
SCHOOL OF SEVEN BELLS
SVIIB
Music
•
CD
Dreampop
•
Electro Wave
•
Indie Rock
•
Shoegaze
[95/100]

08/12/2016, Pascal VERLOOVE
---
Sometimes, even before starting to write any word of an album review, you know you will not be able to say anything bad about it. And, basically, if this album had just been slightly disappointing, I would have kept my disappointment for myself and I would not have shared my feelings with anyone.
But this is not the case, and fortunately, and at the same time very sadly, this album is superb. Sadly, because SVIIB is the last School of Seven Bells album, and letters really matter here, as this is their latest album but, drearily, also the final one. And this seems kind of unreal as, while you're playing the music, this electro / dream-pop album seems so jovial and so full of life and happiness. As a matter of fact, it is "a love letter from start to finish" admits Alejandra Deheza, the lady beautifully closing the SVIIB chapter.
School of Seven Bells, often shorted as SVIIB, also being the title of this final album, was founded in New-York in 2007 by Benjamin Curtis and twin sisters Alejandra [Alley] and Claudia Deheza. After 2 albums (Alpinisms in 2008 and Disconnect from Desire in 2010), Claudia left the band, but the two others continued as a duo and released the excellent Ghostory two years later, a cheerful collection of electro songs covered with slightly vaporous female vocals and shoegaze laden guitar riffs.
The future seemed bright and, during a tour break in the summer of 2012, Benjamin and Alejandra started composing what would become SVIIB. At that period, the band was actually working very hard, touring, composing, and in a bit more than a year they had released Ghostory, the much electro-danceable oriented EP Put Your Sad Down and should have released SVIIB early in 2013.
Very sadly, life sometimes reserves hard tricks and, as they were composing this album, Benjamin fell ill and had to fight a rare form of aggressive leukemia. They kept on working on the album as much as they could, but the illness dreadfully won the battle, and Benjamin passed away in December 2013.
Alejandra and Benjamin were more than just the two members of a duo, they had been friends, partners, best friends and soul mates. So, that's quite easy to understand how difficult it has been for her to finish this album that no fan was expecting anymore. But after some time, having found some kind of personal peace wandering in the desert of Joshua Tree National Park in California, she moved from New-York to Los Angeles. There, with the help of Benjamin's elder brother and producer Justin Meldal-Johnsen (who has produced and toured with Nine Inch Nails but also worked and/or produced artists such as M83, Goldfrapp or Ladytron, which are probably evolving in universes closer to School of Seven Bells than NIN) they completed the album.
We need to be very thankful to all of them to have found the strength to finish and release SVIIB because it is probably the most beautiful and richest album the band has released. It is mostly an optimistic record, but it can also be melancholic, with lyrics describing the relationship between Alley and Benjamin, and it has its dark moments too. Alley's voice is vaporous and enchanting (listen to her singing "you'll fall in love again" in Open Your Eyes), the guitars are light but powerful, the synths waves are complex, though sounding simple, while the bass can be New-Orderesque and dominant (A Thousand Times More).
The album is (dream) pop but not naïve, it could be music for the masses, but it has an indie sweet taste, it is a bitter-sweet collection of love songs you can dance on (Ablaze, Music Takes Me), dream on (Elias, Open Your Eyes) or cry on (Confusion). It lives with your mood, it speaks to your deepest feelings and can be alternately joyful or gloomy, depending on your state of mind.
The two songs closing the album are heartbreaking. Because of the music, the singing and the lyrics, but also because of their history. This is Our Time, closing the album, is actually the last song they composed together before Benjamin's illness was diagnosed. Although the song is positive, looking at the future ("our time is indestructible"), it is actually full of melancholy that touches your heart and make you sigh as the last music notes fade. And, just before, Confusion, with its five minutes dream tries to be peaceful and soothe your mind, and that would have worked if you did not know that this is actually the last song Alley and Benjamin composed together, when he was already extremely weakened. But the ambient synth waves mingle with Alley's voice so perfectly that you wish the song never ended. And even though it does end, just play it again!
SVIIB is definitely closing the intense and fascinating School of Seven chapter in the most perfect manner, way too soon, but that's the harshness of life. You wish the album was longer, but Alley only wanted to include songs that had been entirely composed with Benjamin, so we will not hide the pleasure of playing SVIIB again and again.
Alejandra, who admits she really got into music hearing the Back Catalogue of Front 242, has started composing again. If music can soothe her pain, we'll be there to share the grief.
Pascal VERLOOVE
08/12/2016
---
Soms weet je nog voor je aan een albumreview begint dat je niet in staat bent om er negatief over te schrijven en zelfs als dit album toch een beetje een teleurstelling was geweest, zou ik dat voor mezelf hebben gehouden. Maar dat is gelukkig niet nodig, wat het is super. SVIIB is jammer genoeg niet alleen het recentste School of Seven Bells-album, het is ook het laatste. Dat is onbegrijpelijk, want dit elektro/dreampopalbum klinkt zo gemoedelijke en zo vol leven en geluk. Het is een liefdesbrief van begin tot einde, geeft Alejandra Deheza toe, die het SVIIB-hoofdstuk in schoonheid afsluit.

School of Seven Bells, vaak afgekort tot SVIIB (en ook de titel van het album), werd in 2007 in New York opgericht door Benjamin Curtis en de tweelingzussen Alejandra [Alley] en Claudia Deheza. Na 2 albums (Alpinisms uit 2008 en Disconnect from Desire uit 2010), verliet Claudia de band. De twee anderen gingen door als duo en maakten twee jaar later het uitstekende Ghostory, een vrolijke collectie elektrosongs met vluchtige vrouwelijke vocalen en shoegazeachtige gitaarriffs.
De toekomst voorspelde veel goeds en in de zomer van 2012 begonnen Benjamin en Alejandra aan de tracks voor SVIIB. In die periode werd er hard gewerkt, gereisd en gecomponeerd, en na ongeveer een jaar was het resultaat Ghostory en de dansbare elektrogeoriënteerde ep Put Your Sad Down. De release van SVIIB was voorzien voor begin 2013. Jammer genoeg kreeg Benjamin af te rekenen met een agressieve vorm van leukemie. De werkzaamheden gingen gewoon door, maar Belanmin moest de strijd opgeven en overleed in december 2013.
Alejandra en Benjamin waren meer dan een duo. Ze waren vrienden, partners en zielsverwanten. Begrijpelijk dat zij het moeilijk had om een project tot een goed einde te brengen waarop niemand zat te wachten. Ze zocht en vond een vorm van persoonlijke vrede in de woestijn van Joshua Tree National Park in Californië, verhuisde van New York naar Los Angeles en finaliseerde het album met de hulp van Benjamins oudere broer en producer Justin Meldal-Johnsen (producer van Nine Inch Nails, maar ook van kunstenaars zoals M83, Goldfrapp en Ladytron, die dichter aansluiten bij School of Seven Bells dan bij NIN).
Gelukkig werd SVIIB dus voltooid, want het is waarschijnlijk het mooiste en rijkste album van de band. Het is vooral een optimistische plaat, maar ze klinkt ook melancholisch, met teksten over de relatie tussen Alley en Benjamin, en met donkere momenten. Alley's stem klinkt vluchtig en betoverende (luister naar You'll Fall in Love Again uit Open Your Eyes), de gitaren licht maar krachtig, de synthgolven zijn complex maar klinken eenvoudig, met een New Order-achtige en dominante bas (A Thousand Times More).
Het album is (droom) pop, maar het klinkt niet naïef. Het kon muziek voor de massa zijn, maar ze heeft een zoet indiesmaakje en het is uiteindelijk een bitterzoete collectie liefdesliedjes waarop je kan dansen (Ablaze, Music Takes Me), dromen (Elias, Open Your Eyes) of huilen (Confusion). Ze passen zich aan je stemming aan, ze beïnvloeden je diepste gevoelens en ze zijn afwisselend vrolijk en somber, afhankelijk van je gemoedstoestand.
De twee laatste track klinken hartverscheurend als gevolg van de muziek, de zanglijn en de teksten, maar ook vanwege hun voorgeschiedenis. This is Our Time is de laatste song dat ze samen componeerden voor Benjamins ziekte werd gediagnosticeerd. Hoewel het een positieve compositie is met hoop voor de toekomst ('our time is indestructible'), zit ze vol melancholie die je hart raakt en je zucht als de laatste muzieknoten vervagen. En Confusion - een vijf minuten durende droom - probeert je geest tot rust te brengen, en dat zou werken mocht je niet weten dat het eigenlijk de laatste song is van Alley en Benjamin. Maar de ambiente synthgolven smelten op een perfecte manier samen met Alley's stem waardoor je hoopt dat de song nooit zal eindigen. En ook al is dat wel het geval, gewoon opnieuw spelen!
Met SVIIB wordt het intense en fascinerende School of Seven-hoofdstuk op een perfecte manier afgesloten, veel te vroeg, maar zo is het leven. Je zou willen dat het album langer duurde, maar Alley wilde alleen tracks die Benjamin had gecomponeerd.
Alejandra, die toegeeft dat ze in de muziek terechtkwam na het beluisteren van Back Catalogue van Front 242, componeert ook weer. Als muziek haar pijn kan verzachten, willen wij er zijn om haar verdriet te delen.
Pascal VERLOOVE
08/12/2016
---
---