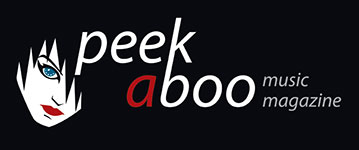 like this article review
---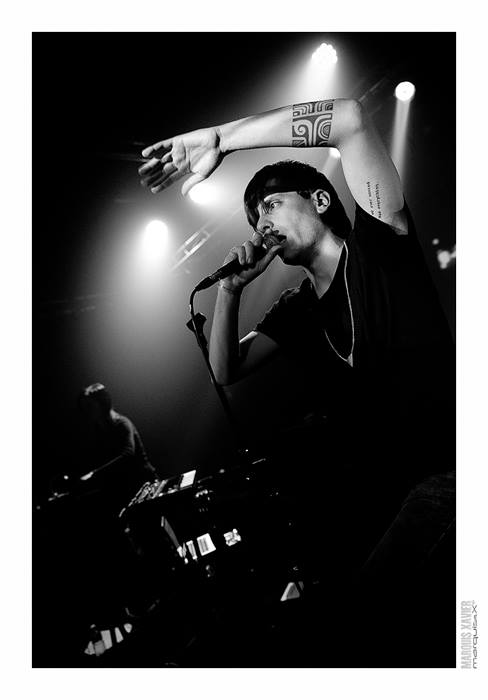 ALESSANDRO BELLUCCIO (ASH CODE)
Ten Albums That Changed My Life
Article
08/12/2016, Didier BECU
---
Posthuman is the long awaited new album by Ash Code and it's a blast! Of course we want to know about the roots of Alessandro Belluccio, so here are the ten albums that changed his life!
---
1. NIRVANA - Live at Paradiso '91
---
When I was very young, I bought these two Nirvana bootlegs in a supermarket. Ironically, It turned out to be the same records with different covers. For years my knowledge of the band was strictly limited to the setlist of the bootleg and I only listened to other material of the band only a few times. The desire to play an instrument was born accordingly and a great emotion arose last year while performing with Ash Code at Paradiso in Amsterdam.
---
2. SONIC YOUTH - Experimental Jet Set, Trash and No Star
---
I bought this CD while returning from school and I remember I ran all the way home to listen to the album the soonest possible. The tone of the guitars, the dissonance and the unique way of singing/speaking opened my mind. A fundamental pillar of my musical education.
---
3. MY BLOODY VALENTINE - Loveless
---
A Friend of mine lent me the record. I was shocked by the sound. The devastating guitar wall influenced me a lot. Many courageous choices were made with respect to sound and production. At that time, I spent weeks trying to get the same sounds of Only Shallow and Here to Know When on my guitar. Unsuccessfully…
---
4. dEUS - Worst Case Scenario
---
I bought it at a local second-hand shop for 5€ and it was love at first sight. The power rock infusion, with infectious melodies, pulsating bass, violin and crazy experiments, showed me the music from a different point of view. I spent a lot of time playing the songs on an acoustic guitar.
---
5. SOULWAX - Much Against Everyone's Advice
---
After dEUS, I became a soulwax maniac. It's a pity they've only made a few LPs and worked mainly as 2 Many DJ's. The Dewaele brothers are incredible songwriters with poetic skills. I hope to listen to something new from this band sooner or later.

---
6. BAUHAUS - Gotham
---
I was introduced to this band very late. I saw The Hunger movie (with that wonderful intro of their performance while David Bowie & Catherine Deneuve are hunting partners down in a club). Later on, I listened to their entire collection and it was the beginning of a new era of love for me. I chased live versions of Hollow Hills and In the Flat field, but my personal favourite is All We Ever Wanted. Claudia and I love the song so much that we've got it tattooed on our left arms.
---
7. THE SISTERS OF MERCY - First and Last and Always
---
A christmas present some years ago and it was a revelation... If I had to choose an LP to take with me on a desert island, this would be the one. The way Mr. Eldritch sings... The guitars and the powerful drums are the basis of the music I love to come up with,...deep and gloomy compositions piercing straight through the heart and the soul.

---
8. NEW ORDER - The Best Of New Order
---
My first New Order LP with a collection of wonderful songs that marked my way of thinking about electronics, synthesizers and batteries, Dry your Eyes came out after hearing one of the songs... My love for the Fender bass VI ignited with these songs and only later I listened to The Cure's bass VI sound.
---
9. THE SOUND - Jeopardy
---
I discovered this band by chance on the net and their dark side intrigued me, not to mention the influential mix they melted together. I think this work is made of great pop songs that would force a breakthrough even today, almost 30 years later. When we were selecting a song to cover for our second single B-Side, we made an electronic version of I Can't Escape Myself... one of Ash Code's most popular edits, spinned by a lot of DJs at parties around the world.
---
10. SIEKIRA - Nowa Aleksandria
---
A friend of mine introduced me to this band and I was transfixed, it's a shame they have made only one LP in the 80s as they deserved a long and worldwide success, in my opinion. Every song is a jewel. The sound is raw, powerful, and the Polish vocals fit amazingly well, they're perfect for the dark and decadent atmosphere evoked in the compositions.
Didier BECU
08/12/2016
---
Het was eventjes bang afwachten of Ash Code de hoge verwachtingen zou halen, maar ja dus: de nieuwe Posthuman is minstens even sterk (of neen, sterker) dan voorganger Oblivion. We waren best nieuwsgierig waar de roots van Alessandro Belluccio lagen: hier zijn Alessandros tien platen!
---
1. NIRVANA - Live at Paradiso '91
---
Toen ik nog heel jong was, kocht ik deze twee Nirvana-bootlegs in een supermarkt. Ironisch genoeg bleek het om dezelfde plaat te gaan met twee verschillende covers! Jarenlang bleef mijn kennis over de band strikt beperkt tot de setlist van de bootleg. Ik luisterde slechts een paar keer naar ander materiaal van de band. Toen ontstond het verlangen om een instrument te bespelen en ik was zeer geëmotioneerd toen ik vorig jaar met Ash Code op het podium van Paradiso in Amsterdam stond.
---
2. SONIC YOUTH - Experimental Jet Set, Trash en No Star
---
Ik kocht deze cd toen ik van school kwam en ik herinner me dat ik het hele traject naar huis liep, want ik stond te popelen om de plaat zo gauw mogelijk te beluisteren. De toon van de gitaren, de dissonantie en de unieke manier van zingen/spreken sprak mij heel erg aan. Een fundamentele pijler van mijn muzikale opleiding.
---
3. My Bloody Valentine - Loveless
---
Een vriend van mij leende mij de plaat. Ik was geschokt door het geluid. De verwoestende muur van gitaren had een grote invloed op mij. Er zijn moedige keuzes gemaakt inzake geluid en productie. Wekenlang probeerde ik het geluid van Only Shallow en Here to Know When na te spelen. Zonder succes...
---
4. dEUS - Worst Case Scenario
---
Tweedehands opgepikt in een klein winkeltje voor 5 €. Het was liefde op het eerste gezicht. Hun powerrock, met prachtige melodieën, pulserende bas, viool en gekke experimenten, toonde me de muziek vanuit een ander oogpunt. Ik besteedde veel tijd aan het naspelen van hun songs op een akoestische gitaar.
---
5. SOULWAX - Much Against Everyone's Advise
---
Na dEUS, werd ik een Soulwax-maniak. Het is jammer dat ze maar een paar lp's hebben gemaakt en voornamelijk als 2 Many DJ's hebben gewerkt. De broers Dewaele zijn ongelooflijke songwriters met poëtische vaardigheden. Ik hoop dat ze vroeg of laat nieuw werk uitbrengen.
---
6. BAUHAUS - Gotham
---
Ik heb deze band pas laat leren kennen. Ik zag de film The Hunger (met dat prachtige intro waar David Bowie & Catherine Deneuve jacht maakten op partners in een club). Later heb ik naar hun hele oeuvre geluisterd en dat was het begin van een nieuw tijdperk voor mij. Ik heb liveversies van Hollow Hills en In the Flat Field opgesnord, maar mijn persoonlijke favoriet is toch All We Ever Wanted. Claudia en ik houden zo veel van die song dat we hem op onze linkerarm hebben laten tatoeëren..
---
7. The Sisters of Mercy - First And Last And Always
---
Een kerstcadeau van enkele jaren geleden en het was een openbaring... Mocht ik een lp uitzoeken om mee te nemen naar een onbewoond eiland, dan was het beslist deze. De manier waarop men zingt... De gitaren en de krachtige drums vormen de basis van de muziek die ik graag speel: diepe en sombere composities die recht door je hart en ziel gaan.


---
8. NEW ORDER - The Best Of New Order
---
Mijn eerste New Order- lp met een verzameling prachtige songs die mijn manier van denken over elektronica, synthesizers en slagwerk heeft beïnvloed. Dry your Eyes kwam er na het horen van een van deze tracks. Mijn liefde voor de Fender bas VI is het gevolg van deze songs en pas later luisterde ik naar het bas VI-geluid van The Cure.
---
9. THE SOUND - Jeopardy
---
Ik ontdekte deze band bij toeval op het net en hun donkere kant intrigeerde me, en niet te vergeten de invloedrijke mix die ze tot stand brachten. Ik denk dat de plaat grote popsongs bevat die zelfs vandaag, 30 jaar later, een doorbraak kunnen forceren. Toen we een coversong zochten voor het b-kantje van onze tweede single, hebben we een elektronische versie gemaakt van I Can't Escape Myself: een van de populairste bewerkingen die wordt gedraaid door dj's over de hele wereld.
---
10. Siekiera - Nowa Aleksandria
---
Een vriend van mij introduceerde mij tot deze band en ik stond aan de grond genageld. Het is jammer dat ze slechts één lp hebben gemaakt in de jaren 80, want ze verdienden een lang en wereldwijd succes. Elke track is een juweel. Het geluid is rauw, krachtig, en de Poolse vocalen passen er verbazingwekkend goed bij. Ze zijn perfect voor de donkere en decadente sfeer die in de composities wordt opgeroepen.
Didier BECU
08/12/2016
---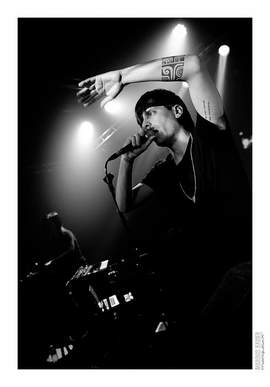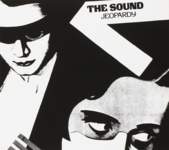 ---