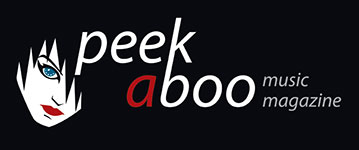 like this cd review
---
UNDERWORLD
Second Toughest In The Infants-Redux
Music
•
CD
Dance
•
Electronics
[90/100]

Universal Music
08/12/2016, Paul PLEDGER
---
The Super-deluxe machine rumbles on for Underworld's back catalogue, this time for what is widely recognised as the duo's most important (and approachable) release. Riding on the coat-tails of a certain lager-lager-lager behemoth? What the Nuxx? Get a life. Second Toughest is pretty much legions ahead of Born Slippy in almost every way - the only thing it lacks is another fist-pumping anthem like that one.
This is no bad thing. Juanita/Kiteless is one of the greatest opening sixteen minutes to any album period, even when it comes armed with vocoders and about four different tracks rolled into one. The chiming relentlessness of it all is its charm - Underworld specialise in hammering home the point with powerful beats and beautiful melodies and this compliments other great Smith/Hyde openers such as Cups and Dark and Long.
Drum and bass permeates Banstyle which in turn merges seamlessly into the zonked-out flourish of Sappys Curry before a trio of, what could have passed for, beer-swilling club bangers that actually evolve into something quite euphoric, the pick of which is the glorious Pearl's Girl. Again divisible by two clear parts, Pearl's Girl the album mix is the ultimate version with its nine minutes portioned into the insistent floor-filler for the first half and a slightly d'n'b comedown for the closing five minutes.
Three extra discs compliment the main event in style. The second toughest disc in the super-deluxe features the Cherry Pie take of Rowla, b-sides Mosaic and Deep Arch and mixes of Born Slippy, the third rounds up out-takes and unreleased morsels that include the heavily-dubbed up D'Arbly St and the trippy Bing Here while the fourth disc over-eggs the Born Slippy phenomena somewhat with multiple live takes and versions from the vaults, concluding with the only mixx, sorry, mix you'll ever need the full-throttle 12 minute punisher. To be fair, Underworld re-read their biggest hit of the period in various shades of techno but a rare concert of the entire album might have been suitable.
This review also appeared on Flipside Reviews.
Paul PLEDGER
08/12/2016
---
Een nieuwe release uit de Underworld-backcatalogus. Dit keer het album dat algemeen wordt erkend als het belangrijkste van dit duo. Dit is geen slechte zaak, want Juanita/Kiteless is een van interessantste zestien minuten durende openingstracks ooit, gewapend met vocoders en eigenlijk is het een samensmelting van vier verschillende songs. De charme zit in de meedogenloosheid, want Underworld is gespecialiseerd in krachtige beats en mooie melodieën.
Drums en bas domineren Banstyle, dat naadloos overgaat in Sappys Curry en wordt gevolgd door het glorieuze Pearl's Girl, een tweedelige track die begint als een negen minuten durende en indringende dansvloerkiller en in de laatste vijf minuten evolueert tot een d'n'b-track.
Drie extra disks complimenteren deze belangrijkste gebeurtenis in stijl. St en Bing Here, terwijl de vierde disk het Born Slippy-verschijnsel documenteert met meerdere live-opnamen en archiefversies.
Paul PLEDGER
08/12/2016
---