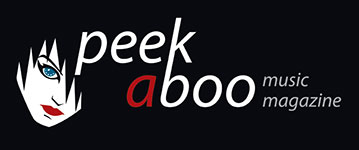 like this cd review
---
VUDUVOX
Vaudou Electrique
Music
•
CD
EBM
•
Electronics
•
Industrial
[95/100]

EK Product
08/12/2016, Marija BULJETA
---
Vuduvox, a French-Belgian duo released their debut album Vaudou Electrique almost exactly a year ago today when it came to me. Although it is a debut release, the band members are all but newcomers to the industrial/EBM scene. J-C, in charge of singing and synths, is also the frontman of BUZZ, French minimal electro, while guitarist Oliver T. has a resume of playing electro-percussions with acts like Signal Aout 42 and GrandChaos. The combined effort resulted in an old school industrial album with strong EBM notes that sounds like a strange mixture of The Young Gods, Excessive Force (slightly different KMFDM-like project by Sascha Konietzko), Birmingham 6 and even with some bits sounding like Fortification 55.
Vaudou Electrique, in total, is an exceptional album with strong and danceable basslines, pushing drums that is perfect both for dark strobed dancefloors and listening in a chair. The synths are beautifully layered on top of rhythm section and in combination with non-intrusive and atmospheric guitar sounds make the perfect bed for nicely reverbed, almost whispered vocals. Along with good voice samples and the usage of clap and a-gogo percussions, the end result is a bit nostalgic, but on the other hand, more contemporary than retro. The end result oozes with atmosphere and rolls forward almost like a sound avalanche that can hardly leave you indifferent.
The album opens with Sérénade Pour Renégat and Berlin, two songs setting a perfect tempo for things to come. Loads of tempo and power with frantic synths and a slightly monotone voice, which, as it seems a winning combination to get your blood pumping. After the grand opening, Kamikazes doesn't sound as fast and powerful, since it lacks firm bassline of its predecessors, but still manages to deliver a good result, although leaving some feelings of wanting more.
L'Usine" is quick to bring the album back on track of the first 2 songs, with danceable and firm sounds making a perfect intro for the 3 songs that follow: Silex, Kennedy and Fascination are peaks of this album. A trio of masterfully executed songs, with Silex and Fascination being proper old school dance anthems that should be a mandatory part of any industrial / EBM dancefloor. Kennedy between those two, on the other hand, is a haunting and chaotic sound scape built on top of TV or radio simulcast of Kennedy's assassination and really delivers very unique listening experience from start to finish. Definitely my favorite on the album. Bruit Blanc brings the pace down a notch and in a way, has similar observations like Kamikazes, although much less pronounced, but at this point I'm already spoiled enough.
Ils Descendront Du Train picks up again and sets ground for the remainder of the album, where although all the songs are great, I'd single out another trio: So Kalt, Charogne and Disco-Démolition, again, 3 hellishly danceable songs with contagious rhythm in a row, especially Disco-Démolition with real dancefloor hit capacity and great Disco Sucks! sampled intro. Au Rythme Des Incendies is another great dance song, followed by Avec Toi, by my understanding, the album's romantic song that does have a "passionate" feel to it, even in the way it is sung.
The album is closed with Vu-Du-Vox (Part 1 & 2), a slow building song that begins with two minutes of slowly building noise before the drum and bass kicks in and rhythmically brings the album towards the end. Along with 15 songs, the album also contains 12 short Vudu-breaks scattered between them, ranging from a little more than 10 seconds up to almost 30 seconds, giving the entire album listening experience a bit more of a texture and character.
All in all, I've spent 5 days with this album up until now and most probably will spend a lot more time in days to come. It is an excellent album that has the "labor of love" feel to it, without any noticeable weak spots and with lots of advantages going for it. Best new material I've heard in quite a while. Highly recommended.
Marija BULJETA
08/12/2016
---
Vuduvox is een Frans-Belgische duo. Het debuutalbum Vaudou Electrique verscheen precies één jaar geleden, maar ik hoor het nu pas. Hoewel dit een debuut is, zijn de bandleden allesbehalve nieuwkomers in de industrial/ EBM-scène. J-C, die verantwoordelijk is voor de zang en de synths, is tevens de frontman van BUZZ, de Franse minimalelectroband, terwijl gitarist Oliver T. samenwerkte met acts als Signal Aout 42 en GrandChaos. Hun gezamenlijke inspanning resulteerde in een oldschoolindustrialalbum met sterke EBM-invloeden en klinkt als een vreemde mengeling van The Young Gods, Excessive Force (het KMFDM-achtige project van Sascha Konietzko), Birmingham 6 en zelfs wat Fortification 55.
In het algemeen kan je zeggen dat Vaudou Electrique een uitzonderlijk album is met sterke, dansbare basslijnen en stevige drums en dat het zowel geschikt is voor de donkere dansvloer als voor de stoel in je huiskamer. De synths zijn prachtig gelaagd met de ritmesectie en atmosferische gitaarklanken. Samen met goede stemsamples en wat geklap is het eindresultaat een beetje nostalgisch, maar aan de andere kant meer eigentijds dan retro. Het is een geluidslawine die je niet onverschillig laat.
Het album opent met Sérénade Pour Renégat en Berlin, twee songs die het perfecte tempo aangeven voor wat zal komen. Het tempo, de krachtige hectische synths en de ietwat monotone stem: het is een winnende combinatie om je bloed te laten circuleren. Daarna volgt Kamikazes, het geluid is minder krachtig omdat de stevige baslijn van de voorgangers hier ontbreekt, maar toch slaagt Vuduvox erin om een ​​goed resultaat af te leveren, maar goed…ik ben al genoeg verwend!
L'Usine zet het album weer snel op de rails van de eerste 2 nummers, het is de perfecte voorbode voor de 3 volgende tracks: Silex, Kennedy en Fascination, de toppers van dit album. Deze drie dansbare tracks zouden eigenlijk een verplicht onderdeel moeten zijn van iedere industrial-EBM-party. Kennedy is een beklijvend en chaotisch soundscape dat is opgebouwd met tv- en radiofragmenten over de moord op Kennedy en het levert een zeer unieke luisterervaring op. Zeker mijn favoriet op het album.
Bruit Blanc haalt het tempo wat naar beneden en lijkt wat op Kamikazes, maar ik heb je het toch al eerder verteld, ik ben meer dan genoeg verwend! Ils Descendront Du Train is dan wederom geweldig. En er volgen nog drie helse dansbare tracks: So Kalt, Charogne en Disco-Démolition. Au Rythme Des Incendies is een andere fantastische danstrack, gevolgd door Avec Toi, dat volgens mij het meest romantische liedje van het album is.
De plaat wordt afgesloten met Vu-Du-Vox (Part 1 & 2), een song met een trage opbouw die begint met twee minuten geruis vooraleer de drums en de bas hun intrede doen. 15 songs, samen met 12 korte Vudu-breaks die variëren van 10 tot 30 seconden, waardoor het hele album de luisterervaring meer textuur en karakter geeft. Al met al heb ik me 5 dagen goed geamuseerd met dit album en dat zal waarschijnlijk nog wel een tijdje doorgaan. Het is een uitstekend album dat met liefde is gemaakt, zonder zwakke momenten. Vadou Electrique is het beste nieuwe materiaal dat ik in een tijdje heb gehoord. Sterk aanbevolen.
Marija BULJETA
08/12/2016
---