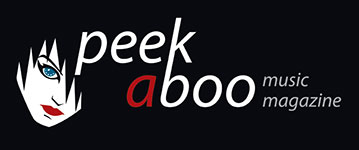 like this digital review
---
FROHM
Dawn Of Electric Age
Music
•
Digital
[87/100]

Self-released
08/12/2016, Marija BULJETA
---
Here and there, you are being introduced to some music and names you have not previously heard. But as I am, of course, always drawn to the music that suits my personal taste, I decided to give this album a try. Being yet another project from Sweden on my table recently, this proves only one thing: there is some special bond between these people and the electronic scene. I have just spotted Mats' song Follow on the Swedish Electro vol 3-compilation and was curious about the rest.

Frohm's debut album Dawn Of Electric Age consists of 6 tracks only, but while you're in there, there is still enough time for it to take you somewhere. Frohm flirts with old electronic sounds and combines them with new music making approach, and as a result he offers an upgraded version of that vintage old school vibe. Silly Machinery is even giving me some thoughts of Italo disco with a pinch of Giorgio Moroder; we can hear talking vocals and steady beats which create a cold atmosphere; I can imagine some formal cut suits, ties and hairdos in a dim, strobe-lit dance floor.

Cendres of course will provoke memories of Visage because of the lyrics in French spoken by a female voice, a bit of a good recipe for creating a needed mystery. Again, the overall cold feeling is sustained by the vocals and atmospheric synth sounds which paint some icy landscapes. Frohm is keeping up the tempo on the next track The Low, but the synthetic feel is here pushed to the limit and as he uses a vocoder for the vocals. It makes the whole track even more "artificial".

By the fourth tack I Played An American, as the first beats start kicking in, I just want to strip off my shirt and wave it across the room; instead I'm starting to dance in my chair, and just when you think "ok, is there going to be some shift now", indeed there there is! Frohm doesn't want to get you all that hypnotised. Unsuspectingly, there's one unusual twist; a melody starts out of nowhere and Mats' voice, clear and crisp, speaks one line repeatedly: I Played An American, but you don't need much more from this fascinating male voice to spice up the melody with his tone, and if you listen very carefully at the very end of the song, he starts singing when you almost can't even hear him any more… put your headphones on!

Back to some colder sound on Arrange and a bit of cooling off after the previous track, and to Follow, as the last track, the one I've heard before. This track is a totally modern piece with an old synth pop feel to it. As I said before, a bit of Human League-ish but in 2015, that doesn't in any case mean a cloned or recycled idea, but flirting with some influences that are still all very dear to us, and even Phillip Oakey would have done it himself. Mats' music and voice is something surely to treasure and if you are into new synth music with a bit of nostalgia powder in your face, try Frohm out!
Marija BULJETA
08/12/2016
---
Af en toe kom je namen tegen die je nog niet eerder hebt gehoord. Nieuwsgierig als ik ben, besloot ik om dit album uit te proberen. Frohm is nog maar eens een project uit Zweden en dat bewijst één ding: er is een speciale band tussen de Zweden en de elektronische scène. Ik hoorde net Follow van Matt op de compilatie Swedish Electro vol 3 en ik was meteen nieuwsgierig naar de rest. Frohms debuut Dawn Of Electric Age bestaat uit amper 6 tracks, maar dat is meer dan genoeg om er verliefd op te worden.

Frohm flirt met oude elektronische geluiden en combineert die met een nieuwe muzikale aanpak, met als gevolg dat het een verbeterde versie van de vintage oldschoolvibe wordt. Silly Machinery deed me aan Italodisco denken met een korreltje Giorgio Moroder; we horen zang in een vertelstijl en constante beats die een koude sfeer creëren. Ik zie nu reeds heren in een maatpak op een stroboverlichte dansvloer.

Vanwege de Franse teksten door een vrouwelijke stem herinnert Cendres ons aan Visage en dat is steeds het ideale recept om voor wat mysterie te zorgen. Nogmaals wordt het algemene koude gevoel ondersteund door de vocalen en de atmosferische synthesizers die ijzige landschappen scheppen. Frohm voert in The Low het tempo op, maar het synthetische gevoel gaat hier tot het uiterste en voor de zang wordt een vocoder gebruikt zodat het nog meer "kunstmatig" klinkt.

Als op de vierde track I Played An American de eerste beats spelen, wil ik gewoon mijn shirt afrukken en me door de kamer bewegen, hoewel ik in feite in mijn stoel dans. En net als je denkt OK, nu gaat er iets anders gebeuren, dan is dat ook zo! Frohm wil je niet hypnotiseren. Nietsvermoedend, komt er een onverwachte wending; een melodie begint uit het niets en Mats' stem wordt helder en hij herhaalt steeds dat zinnetje: I Played An American. Meer heeft die fascinerende mannelijke stem niet nodig om je te animeren, en als je heel goed luistert naar het einde van het lied, begint hij te zingen en hoor je hem bijna niet meer... zet gewoon je koptelefoon op!

Terug naar wat koudere geluiden op Arrange, zodat we een beetje kunnen afkoelen, en dan is er Follow, dat ik al eens eerder hoorde. Deze track is helemaal modern, maar bestaat eigenlijk uit oude synthpop. De track klinkt een beetje Human League-achtig maar dan wel gemaakt in 2015. Frohm is dus geen kloon, maar de groep flirt nu eenmaal graag met een aantal voor ons dierbare invloeden, en zelfs Phillip Oakey zou het kunnen hebben gedaan! De muziek van Mats is dus beslist om te koesteren als je van nieuwe synthmuziek met een vleugje nostalgie houdt. Probeer Frohm gewoon uit!
Marija BULJETA
08/12/2016
---