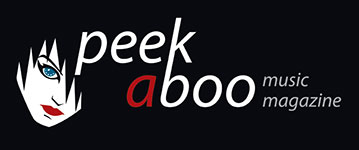 like this cd review
---
COLOURBOX
Music Of The Band (1982-1987)
Music
•
CD
Dance
•
Electronics
•
New wave
4-AD
03/12/2014, Paul PLEDGER
---
A CD of sixteen Colourbox tracks compiled for fan and visual artist Wolfgang Tillmans' recent Berlin exhibition of the same name, Music Of The Band supersedes the forgotten act's earlier CD 'Best Of' released in 2001 and perfectly summarises the outfit's 4CD box-set of 2012. Straight-edged pop-soul sits cheek-by-jowl with Martyn and Steven Young's cleverer heavily-sampled electro-beats and hip techno-skank that rarely got the props it deserved back in the day.
Edits of singles such as Baby I Love You So and The Moon Is Blue give way to extended versions of b-sides Fast Dump and Looks Like We're Shy One Horse/Shoot Out, shouldering experimental cuts from their self-titled EP and LP, plus Lonely Is An Eyesore outtake Hot Doggie which rounds the collection off in style. Fans of the cult TV and iconic movies will spend time ticking off dialogue culled from Once Upon a Time In the West, The Prisoner and The Comic Strip's crime-spoof The Bullshitters, whilst appreciatively observing Lorita Grahame and Debian Curry's forceful soulful vocals, early member Ian Robbins brief foray into songwriting on the reggae-spiked Hipnition and the Young brothers' busy imaginative methods of song construction/deconstruction.
32 years after first appearing with their first single (Breakdown, sadly not included), Colourbox's oeuvre can best be summed up by listening to the first six tracks on this CD - but you'd be a fool to continue onto the next ten afterwards.
Very limited quantities at Rough Trade East until further notice.
This review also appeared on Flipside Reviews
Paul PLEDGER
03/12/2014
---