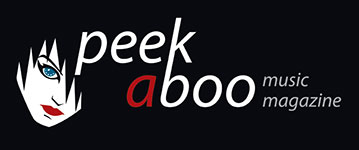 like this movie review
---
LUC BESSON
Lucy
Movie
Action
[73/100]

Belga Films
01/12/2014, Didier BECU
---
Perhaps not everyone agrees, but we dare say that Scarlett Johansson is the finest Hollywood actress of the moment. No, not just because she looks so incredibly sexy, but because the blonde is created for the silver screen. All her movies (whether it is something light like Don Jon, or a prestigious arthouse movie like Under The Skin), Johansson always knows how to get the attention, and she does it again in Lucy by Luc Besson.
No, you read that right: after countless vehicles Besson has managed to come up with a good movie, even though some may find it pretentious! The concept is based on the old question what would happen if someone used his brain for 100%. In the case of Besson the result is no Einstein, but a hyper-intelligent fighting machine. The package (well, in a manner of speaking) comes with Lucy (Scarlett Johansson) who becomes against her will a drug courier. Mafia boss Mr. Jang (Choi Min-sik) sews a strange blue powder in her belly. Lucy can escape, but the bag is ruptured and gives the blonde supernatural powers.
Bullshit, do you think? That might be true for the story, nevertheless Besson made a visually stunning film that is (a little) reminiscent to (yes!) Under The Skin. Besson does not feel embarrassed to compare his film with Kubrick's 2001: A Space Oddysey, the fact is that Lucy impresses. Of course there are times when Besson can't control himself, eg. the chase scene in pure Taxi-style and downright unnecessary. Apart from that, Lucy is probably the best action movie of the year. In fact, Lucy is even more than that, it is sublime entertainment and visually stunning too! Incredible that we would write such a thing still on a Luc Besson movie!
Lucy is out on DVD and Blu-ray via Belga Films.
Didier BECU
01/12/2014
---
Misschien is niet iedereen het ernee eens, toch zullen er maar weinig mensen morren als we stellen dat Scarlett Johansson de heerlijkste Hollywoodactrice van het moment is. Neen, niet alleen omdat ze zo ontzettend sexy oogt, ook omdat de blondine gewoon geschapen is voor het witte doek. In alle prenten (of het nu een niemendalletje is zoals Don Jon of een prestigieuze arthouseprent met sciencefictiontrekjes zoals Under The Skin), Johansson weet steeds hoe ze de aandacht moet trekken en dat doet ze ook in Lucy van Luc Besson.
Neen, verslik je maar niet in je koffie, je leest het goed: Luc Besson is er na ontelbare vehikels zo waar in geslaagd om de wereld opnieuw een goede film te schenken, ook al zullen sommigen het een pretentieuze bedoening vinden! Het concept is gebaseerd op de aloude vraag wat er zou gebeuren mocht iemand zijn hersenen voor 100% gebruiken. In het geval van Besson levert dat geen Einstein op, wel een hyperintelligente vechtmachine. Het omhulsel (nou ja) is Lucy (Scarlett Johansson) die tegen haar wil in drugkoerier wordt. Net als bij drie andere pineuten, naait mafiabaas Mr. Jang (Choi Min-sik) een vreemd blauw poeder in haar buik. Lucy kan wel ontsnappen, maar het zakje is opengebarsten waardoor de blondine over superkrachten beschikt en dus geen katje is om zonder handschoenen aan te pakken.
Lulkoek, denk je? Dat geldt misschien wel voor het verhaal, toch heeft Besson het op een visueel verbluffende wijze ingekleed die (een beetje) aan (jawel) Under The Skin doet denken. Besson geneert zich wel niet om in interviews zijn film met Kubricks 2001:A Space Oddysey te vergelijken, feit is wel dat het imponeert. Natuurlijk zijn er momenten waarop Besson zich niet kan beheersen, zo is bijv. de achtervolgingsscène in pure Taxi-stijl ronduit overbodig, toch is Lucy waarschijnlijk de beste actiefilm van het jaar. In feite is Lucy zelfs meer dan dat, popcornverslavende tieners zouden Lucy wel eens de grond durven in te boren, maar wat ons betreft is er geen vuiltje aan de lucht. Lucy is subliem entertainment en nog visueel verbluffend ook! Ja, dat we zoiets nog over een Luc Besson-film zouden schrijven!
Lucy is uit op dvd en Blu-ray via Belga Films.
Didier BECU
01/12/2014
---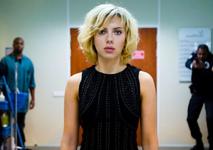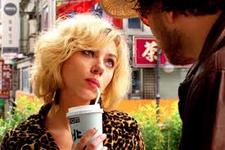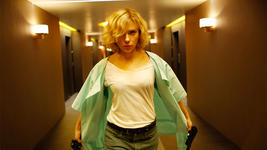 ---