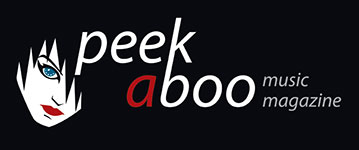 like this movie review
---
BRUNO DUMONT
P'tit Quinquin
Movie
Comedy
•
TV Series
[88/100]

LumiŤre
30/11/2014, Didier BECU
---
This year P'tit Quinquin was in both the programming of the Cannes Film Festival (as part of the Quinzaine Des Réalisateurs-section) and Ghent. Not that it is a surprise as the French press was after all pretty excited about this series and not too timid to compare P'tit Quinquin to Twin Peaks. Bruno Dumont is certainly not the French David Lynch, but this four-part series is one of the best (and perhaps most bizarre) that we have seen lately.
If you are merely guided by the cover, you would think that P'tit Quinquin is a youth series, but even if the story is narrated from the perspective of a young rascal, it is more intended for an adult audience. A farming village on the Opal Coast (in the Nord-Pas-de-Calais inNnorthern France) is startled by a strange discovery: someone has put human body parts in a cow (yes!). The bizarre police inspector Roger Van der Weyden (Bernard Pruvost) is pu ton the case, together with his dumb partner Rudy Carpentier (Philippe Jore). The research is severely hampered by the young P'tit Quinquin (Alane Delhaye) and his friends.
You will remember director Bruno Dumont of the quirky films Flandres and especially Camille Claudel 1915 with Juliette Binoche. Even though this series has a burlesque touch, the director wants more than directing a comedy, especially with the use of some difficult topics like racism among children. So, even if the main characters seem to come from a Louis de Funès-comedy, P'tit Quinquin is anything but a comedy, although there is a lot to laugh about!
This brilliant black comedy with a surrealist touch consists of four episodes, each lasting 50 minutes. Thanks to the excellent performances (almost no one from the cast acted before) you watch this series in one go. Sometimes funny, burlesque, unusual, but especially unique. Would a combination between Jean-Pierre Jeunet and David Lynch be possible?
P'tit Quinquin is now out on DVD Lumière.
Didier BECU
30/11/2014
---
Dit jaar stond P'tit Quinquin zowel op de programmering van het Filmfestival van Cannes (als onderdeel van de Quinzaine Des Réalisateurs-sectie) als op dat van Gent, en dat is niet zonder reden. De Franse pers was immers tamelijk opgetogen over deze serie en niet te bedeesd om P'tit Quinquin met Twin Peaks te vergelijken. Bruno Dumont is zeker geen David Lynch, maar deze vierdelige serie, gedraaid in opdracht van Arte, is wel één van de leukste (en wellicht meest bizarre) die we de laatste tijd hebben gezien.
Als je je louter door de hoes laat leiden zou je denken dat P'tit Quinquin een jeugdserie is, maar ook al wordt het verhaal vanuit het oogpunt van een kwajongen verteld, is deze reeks toch meer voor een volwassen publiek bedoeld. Een boerendorpje aan de Opaalkust (een kuststrook in de regio Nord-Pas-de-Calais in het noorden van Frankrijk) wordt opgeschrikt door een vreemde ontdekking. In een koe worden lichaamsdelen van een mens gevonden (jawel). De bizarre politie-inspecteur Roger Van der Weyden (Bernard Pruvost) wordt samen met zijn oliedomme partner Rudy Carpentier (Philippe Jore) op de zaak gezet. Het speurwerk wordt ernstig gehinderd door de kleine moeial P'tit Quinquin (Alane Delhaye) en zijn vriendjes.
Regisseur Bruno Dumont ken je misschien van de eigenzinnige films Flandres en vooral van Camille Claudel 1915 met Juliette Binoche. Ook al is deze reeks door zijn burleske aanpak op geen enkel ogenblik moeilijk, kiest de regisseur toch wederom voor een zeer eigen aanpak. De cineast schuwt moeilijke onderwerpen zoals racisme niet. Meer zelfs, alhoewel deze serie hoofdpersonages heeft die zo uit een Louis de Funès-kolder lijken te komen, is P'tit Quinquin allesbehalve een komedie, ofschoon er heel wat te lachen valt!
Deze briljante zwarte komedie met een surrealistisch kantje bestaat uit vier afleveringen die elk 50 minuten duren. Dankzij de excellente vertolkingen (bijna niemand uit de cast stond eerder voor een camera) kijk je deze serie in één ruk uit. Soms grappig, burlesk, ongewoon, maar vooral uniek. Zou er dan toch een combinatie mogelijk zijn tussen Jean-Pierre Jeunet en David Lynch?
P'tit Quinquin is nu uit op Lumière op dvd.
Didier BECU
30/11/2014
---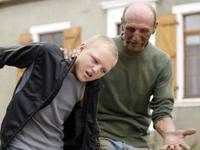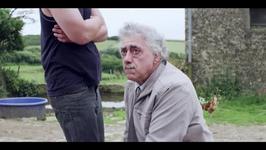 ---