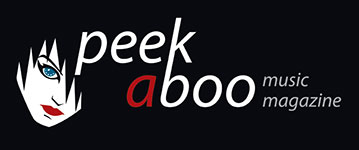 like this movie classics review
---
MARCO FERRERI
La Grande Bouffe
Movie
•
Movie classics
Comedy
•
Drama
[79/100]

Arrow
03/09/2015, Didier BECU
---
In 1973, the Cannes Film Festival was entirely overwhelmed by La Grande Bouffe. Ingrid Bergman, who was then the president of the jury, said that she simply felt nauseous during the performance of this movie. The cast used this, in a quite arrogant way as we can see on the bonus features, to make this comedy even a greater scandal. "Life is simply about eating. One has too much and the other dies of a deficit. And what about making farts in a movie? Everyone makes them!" director Marco Ferreri yelled during a news conference. The Italian was pilloried, but La Grande Bouffe became a huge cult hit that even today everyone speaks of!
In the 60s Ferreri was with Bernardo Bertolucci a part of the group of directors who were the successors of Neorealism. The Italian director who first went to Spain because no one wanted him in his own country, was already from the beginning of his career a controversial filmmaker. For example, he denounced the Catholic faith in L'Udienza, or he made Ugo Tognazzi fall in love with Annie Girardot as she had excessive hairiness in La Donna Scimmia.
Ferreri gathered four top actors with whom he already worked before (Marcello Mastroianni, Philippe Noiret, Michel Piccoli and Ugo Tognazzi) and directed a two-hour orgy in where the four protagonists are planning to eat themselves to death. The food was delivered by top chefs from renowned restaurants, but almost everything looks distasteful. The four wealthy men forget any kind of morality, and besides a few whores, they also invite the teacher Andrea (Andréa Ferréol) who enjoys participating in the decadent party. They fuck, they throw food and just about everything that is sacred is smashed down by Ferreri.
Although the film is now nearly 40 years old, he is still controversial today. Some thought it was social criticism because the four men are rich lords, but that's not quite the case, according to Ferreri. Everyone will have their own interpretation (just as the viewer), but you notice that the four actors have worked with pleasure on this project which makes you sometimes forget that you're watching a movie (especially as the name of the characters are the same as the actors).
The only question is of course whether La Grande Bouffe is a good movie or not. Probably no one can answer this, not even the greatest film connoisseur, but it is certainly an honest film. Everyone knew damn well that if the film should be noted that automatically the public would want to see it. Sometimes it seems as if the crew is joking with the viewer, because after all you're watching four men who throw themselves on food and women! This comedy is a typical 70's movie, one that today no one could make (let alone that you can find some producers for it!), And for that fact alone La Grande Bouffe remains a classic with a big c!
This comedy was restored for Arrow. On this release you will find a lot of nice extras. Marco Ferreri tells you in The Farcical Movie what is funny and what is not. There are also a lot of bonus features during the Cannes Film Festival in where the actors fool with journalists who ask serious questions. Finally, there is also a very interesting documentary by film scholar Pasquale Iannone who talks on the role of Ferreri in Italian cinema.
Didier BECU
03/09/2015
---
In 1973 stond het Filmfestival van Cannes volledig in het teken van La Grande Bouffe. Ingrid Bergman die toen de voorzitster van de jury was, verklaarde dat zij zich tijdens de vertoning misselijk voelde. De cast maakte van de hetze op een arrogante manier volop gebruik om van deze komedie nog een grotere schandaalfilm te maken. "Het leven draait nu eenmaal over eten. De ene heeft te veel en de andere sterft aan een tekort. En er iets niets om verontwaardigd te zijn over het laten van scheten in een film, iedereen maakt ze!" riep regisseur Marco Ferreri tijdens een stampvolle persconferentie. De Italiaan werd aan de schandpaal genageld, maar La Grande Bouffe werd een gigantische culthit waarover men vandaag nog spreekt.
In de jaren 60 behoorde Ferreri samen met Bernardo Bertolucci tot het groepje regisseurs die de opvolgers van het neorealisme waren. De Italiaan eerst in Spanje zijn soelaas zocht, was al vanaf het begin van zijn carrière een controversiële filmmaker. Zo hekelde hij bijv. in L'Udienza het katholieke geloof, terwijl hij in La Donna Scimmia Ugo Tognazzi verliefd liet worden op Annie Girardot omdat die een extreme haargroei op haar gezicht had.

Met vier topacteurs (Marcello Mastroianni, Philippe Noiret, Michel Piccoli en Ugo Tognazzi) verbaasde Ferreri echter vriend en vijand door een twee uur durende orgie op het scherm te tonen waarin de vier protagonisten van plan zijn om zich dood te eten. Het eten werd wel geleverd door topchefs van befaamde restaurants, maar bijna alles ziet er wansmakelijk uit. De vier welgestelde heren vergeten elke vorm van moraal, en naast een paar hoertjes, nodigen ze ook de onderwijzeres Andréa (Andréa Ferréol) uit die met plezier deelneemt aan het decadente feestje. Er wordt geneukt, met eten gegooid en zowat elk heilig huisje wordt door Ferreri met plezier in elkaar geschopt.
Alhoewel de film bijna 40 jaar oud is, blijft hij ook vandaag nog steeds de gemoederen bedaren. Sommigen zagen er een vorm van maatschappijkritiek in omdat het om rijke heerschappen gaat, maar dat is het volgens Ferreri helemaal niet. Iedereen zal wel zijn eigen interpretatie hebben (net als de kijker), maar je merkt dat de vier acteurs met plezier aan dit project hebben meegewerkt waardoor je soms vergeet dat je naar een film kijkt (zeker omdat de naam van de karakters dezelfde naam als die van de acteurs hebben).
De enige vraag die rest is natuurlijk of La Grande Bouffe nu wel of niet een goede film is. Waarschijnlijk kan niemand daarop antwoorden, zelfs niet de grootste filmkenner, maar het is zonder meer een eerlijke film. Iedereen wist verdomd zeer goed dat indien hij zou worden opgemerkt het publiek automatisch naar de zalen zou komen. Soms lijkt het alsof de crew de kijker je in het ooitje neemt, want daar zit je dan als filmfan: kijken naar vier mannen die zich op eten en vrouwen storten! Deze komedie is een typische jaren 70 film, een prent die je vandaag onmogelijk zou kunnen maken (laat staan dat je er geldschieters voor kan vinden!), en voor dat feit alleen is La Grande Bouffe een klassieker met een grote k!
Deze komedie werd special voor Arrow gerestaureerd. Op deze release vind je een heleboel leuke extra's. Zo vertelt Marco Ferreri je in The Farcical Movie wat grappig is en wat niet. Er zijn ook een heleboel filmpjes tijdens het Filmfestival van Cannes waarin de acteurs de gek houden met journalisten die serieuze vragen stellen. Ten slotte is er ook nog een zeer interessante bijlage van filmkenner Pasquale Iannone over de rol van Ferreri in de Italiaanse cinema.
Didier BECU
03/09/2015
---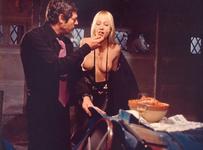 ---