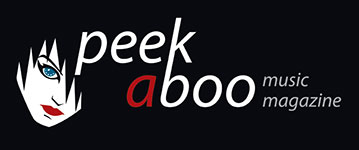 like this album classics review

---
SHRIEKBACK
Tench (reissue)
Music
•
Album Classics
[75/100]

Self-released
02/09/2015, Paul PLEDGER
---
Off the back of the 2014 reissue of the band's debut full-length album (already unavailable, it seems), Shriekback turn their attentions to the preceding Tench, an expanded EP that carries with it a swathe of unissued demoes and other treats.
Messrs Andrews, Marsh and Allen kickstarted their Shriekback careers with Tench, an album whose contents belied the simplistic red on green sleeve and helped critics pigeonhole the trio as artsy, clever-clever professors of funk. Part of Bristol's Y Records alongside Pigbag and Maximum Joy, Shriekback's oeuvre remains less jazz and more left-field than their label-mates with quirky, occasionally nonsensical lyrics and ankle-deep basslines that help drive tracks like single Sexthinkone, live favourite Mothloop and the standout Accretions to a satisfying sweaty conclusion.
Aside from the six Tench tracks, there are ten further studio nuggets and a ten song concert excerpt taken from a 1983 gig in Detroit. The studio tracks are, for the most part, sketches and ideas unrealised for later recordings but are nonetheless fast approaching some semblance of a song structure. Remixes of Feelers (actually a Care track) and Accretions fill up the first disc.
The second disc is a buffed-up and somewhat erratic taping of a US date that includes manic renditions of Sexthinkone, Lined Up, Mothloop etc, a couple of tracks that never made it to studios and a somewhat partisan audience a-whooping and a-hollering. The most interesting live take is of My Spine Is The Bassline which sounds so much more frisky and frenetic than the final single mix. It truly goes off, as they say. Oh for a studio take based on this version.
Some insightful sleeve-notes featuring a track-by-track analysis by the band plus a bonus remix CD with Thee Caretakers (courtesy of Burning Shed) makes this an essential revisit of a much-underrated band of their time.
This review also appeared also on Flipside Reviews.
Paul PLEDGER
02/09/2015
---