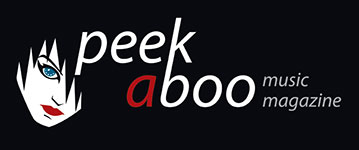 like this article review
---
PIETER NOOTEN
Ten Albums That Changed My Life
Article
01/09/2015, Didier BECU
---
As I knew Pieter Nooten, his choice isn't that surprising. It might be, if you only know his early work with Clan Of Xymox as Pieter can easily be seen as one of the godfathers of synth-darkwave. But Pieter is still around creating music. I must confess that I always describe his solo work as "Brian Eno", but that's probably because I can't find no other words for his ambient works. Anyway, Pieter, time to come up with your favourite albums!
For me, the most influential, inspiring music/albums. Not in any particular order.
1. Johann Sebastian Bach - Mattheus Passion
The ultimate restrained yet complex, humanistic yet devine, profound yet earthly musical drama ever written. Period.
2. Claudio Monteverdi - Maria Vespers & Magnificat (Gardiner version)
Rich in texture, emotive, esotherical, rythmic and a little bit controversial, as the best baroque music should be.
3. Maurice Durufle - Requiem
Very similar in mood to Faure's Requiem yet just that tiny bit more soothing rather than sad, with gorgeously compelling crescendo's and emotional melodies.
4. Phillip Glass - (Score to) Koyaanisqatsi
It blew me away back than and showed me how it is possible to achieve the most extreme musical drama utilizing the most minimal musical techniques.
5. Ennio Morricone - Once Upon A Time In The West
Morricone is the ultimate contemporary master of melody, harmony and musical pathos. A maestro, the archetypical genius who understands the human psyche and how to move it profoundly.
6. Erik Satie - Gymnopedies
Sort of the beginning of modern day ambient and minimal music with maximum emotional impact. I cannot listen to it anymore, that's how often I used to play it.
7. Marc-Antoine Charpentier - Leçons de Ténèbres
Totally mesmerizing and hypnotic lamentations. When performed candles in the church would be extinguished after every phrase, until it was totally obscure and dark. Ambient avant la lettre!
8. Karol Szymanowski - Stabat Mater
Gorgeous, stirring melodies, crescendo's and post-impressionist harmonies.
9. Henryk Nicolai Górecki - Symphony Of Sorrowfull Songs
No comment. Needs to be heard. Will change your life forever.
10. Johann Sebastian Bach - Hohe Messe
Again, Bach touches on every single emotion a human can possibly demonstrate. Stirring stuff.
Didier BECU
01/09/2015
---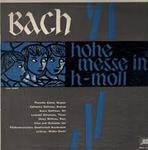 ---