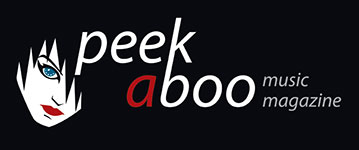 like this cd review
---
PIETER NOOTEN
Haven
Music
•
CD
Ambient
•
Dark Wave
•
Drone
•
Experimental
•
Neoclassical
[88/100]

Rocket Girl
13/03/2013, Didier BECU
---
What would a man do without his heroes? I agree, there are those who think it's laughable to have them. It's immature they say, or even worse, they can disappoint you. These statements might be true, but heroism is also an ode. It's like you're giving a part of your soul to those who made your life more beautiful. In my life Pieter Nooten is such a man. I never met him, but in a way he's a part of my life even if he doesn't know it (well he does, but it just sounds more beautiful if I say he's not).
His name won't immediately ring a bell and it sounds like the one from your neighbor. But for a handful of people (including myself) he's seen as one of the most innovating artists of this earth. The man is far too humble to agree on these words, but as he's one of the keymembers of Clan Of Xymox he stood at the cradle (and actually built it) of darkwave. His style has been copied a millions of time as Pieter Nooten has become for some a synonym of melancholy.
As soon as Pieter Nooten released his solo-album Sleeping With The Fishes he left Clan Of Xymox to work on his own material. I'll never know if he's happy with how things were going, but he never used the Xymox-word to make his solorecordings sell. The truth is even that many dedicated fans don't even know that the Dutch composer is still making music. But in the end, the Pieter Nooten I know has even become more the hero I always imagined. A very introvert man who wants to be far away from the musicindustry, a man who stares a million times in the mirror to face his own dreams which he likes to share with a handful of others.
I know very well that most of our readers have THAT main question in mind: does his solowork sounds like his Xymox-work? The musician is probably tired of this question (and the eternal connection as well) but in respect for those fans we have to answer the question. Pure musically, it's a "no" but in terms of moods, I would say "yes".
Haven is the third in a series of solo-releases which is entirely composed and mixed on a Mac Book Pro. It's a double album that last for two hours. Pieter advised me to listen to it in parts as he feared that two hours is far too long. It's a noble thought, but in 24 hours I heard it twice (completely!) and even if I probably have to hear it twenty times more to discover everything what's in it, I think I get the (wonderful) picture.
I still don't know if it's neoclassical, ambient or even new age. But that's not important as nobody could describe his sound from the 80's as well, it was just innovating…something new. And that's the same with his solomaterial. Lazy journalism will lead us to Brian Eno and somewhere it sounds like him, but at the same time I could say that Pieter Nooten sounds like…Pieter Nooten.
It's music that is composed by a daydreamer. The sounds of despair which marked his 80's material are now pieces of hope even if darkness is always somewhere around the corner. It has no use to describe the tracks, they're all soundtracks from some dreams and I guess that everybody will create them in a different way.
Haven makes me smile and cry… Always believe your heroes, especially if they're named Pieter Nooten.
Didier BECU
13/03/2013
---