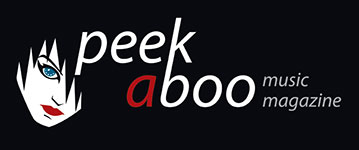 like this cd review
---
GHOST & WRITER
RED FLAGS
Music
•
CD
[74/100]

Dependent
10/03/2013, Didier BECU
---
Music is without any doubt the most beautiful thing you can find on earth. The saddest thing however is that many artists are totally ignored, but then again that's also the part of the game. Take for instance, Ghost&Writer. An excellent band, but not very known, even if they're fronted by two electronic monuments. This Belgian/German duo consists of Jean-Marc Lederman aka Jimmyjoe Snark III (famous from The Weathermen) and Frank Spinath, the voice from both Seabound and Edge Of Dawn.
Red Flags is the second album of this duo and the few people who have heard the mighty debut Shipwrecks know what their music is all about. Intelligent synthpop with a high dose of melancholy. On the newest album they present eight tracks which are in their original version and remixed as well. Or better said, remade by artists like Diskonnekted, Iris or Dead When I Found Her. It's indeed like Jean-Marc and Frank say, a sort of Dr. Jekyll and Mr. Hyde-thing.
Opener Just The Same is a typical 80's-song, but made with a contemporary spirit. Ghost&Writer aren't looking back, they absorb their influences from the past and they turn them into modern synthpopanthems. Hurricane has some more beats, but they haven't forgotten the gloomy part either. Gambit is another splendid highlight which reminded me a bit of Recoil, the kind of track you best play with a headphone on while you're wandering through a desolated city at night. Shine might be excellent electropop you can sing-a-long, but there's also a synthetic beast like Demons Crawl which is in fact schizophrenic synthpop.
No, Ghost&Writer haven't choose the easiest way there is, as at first glance you think they have an accessible sound (and in way they have!), but they always give their songs an extra twist.
Red Flags will probably once again only be discovered by the mighty few, but no one said you couldn't be part of them, so listen!
Didier BECU
10/03/2013
---