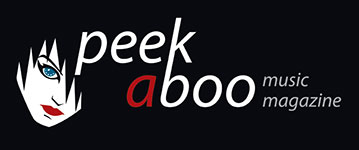 like this cd review
---
KMFDM
Kunst
Music
•
CD
EBM
•
Electro Rock
•
Harsh
•
Industrial
•
Metal
[82/100]

Dependent
08/03/2013, Didier BECU
---
For almost three decades KMFDM are at the forefront of the industrial scene. In the past there were many clones of them, but in the end there's only one Sascha "Kapt'n K" Konietzko. In fact, Kunst is perhaps the strongest album the band have delivered in years and that has probably something to do with the very varied character of the record.
Not, that the following up from WTF?! has become a try-out for new sounds (it's a pure KMFDM-album) but there's surely something on it for everyone.
The album couldn't have a stronger opener then Kunst. The lyrics are hilarious as Sascha is joking with his band's name. Everybody knows by now that KMFDM stands for Kein Mehrheit Für Die Mitleid, but some thought it stood for Kill Motherfuckers From Depeche Mode. The titletrack is brutal and one of the most excellent KMFDM-anthems that have been made in years. Totally different is Ave Maria which could make it in the clubs.
Quake is another killer which is KMFDM at its best, think of Motörhead with a Ministry-beat and you're almost there. In Hello we hear why vocalist Lucia Cifarelli has become so important for KMFDM, while Next Big Thing is a brilliant countrysong (kind of) which surely will be hated by cowboys anyway.
KMFDM are of course also eternal anarchists (there is a clear mark on the cd that there's no copy protection) and it's no surprise that they sympathize with Russian punks Pussy Riot. Pseudocide is one of those KMFDM-tunes you can shout when you're taking a shower, but the weirdest track is probably The Mess You Made in where they got the help from befriended band The Morlocks.
Kunst is a classic KMFDM-album in all its senses, not in the least because of the artwork which is once again created by Aidan Hughes alias "Brute!".
Let's not beat about the bush, KMFDM are kunst! A must!
Didier BECU
08/03/2013
---