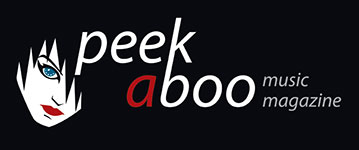 like this cd review
---
PSYKOXYDE
Borderline
Music
•
CD
aggrotech
•
Harsh
•
Harsh Electro
•
Hellelectro
[82/100]

X-records
10/12/2016, Jurgen BRAECKEVELT
---
From Italy comes the aggrotech / harsh electro two-headed Psykoxyde. Borderline is an album full of hard aggrotech, and appears on X-records.
The band consists of VON Ilian (vox & lyrics) and ELFIRE (programming). The latter comes from the black metal scene. In 2007 ELFIRE decided to go with his project Magnitudo 8 in the electronic way with very cold power noise as a result. He made two albums. The meeting with VON Ilian rather came accidentally after discussions about music, sex and being under the 'influence' of tons of cocktails. This brought the men together to form this project.
The album Borderline has 12 very hard aggrotech-songs. Elite Insane starts epic. It is reminiscent of the overture to an opera. Classical, but with electronics. Perhaps the duo tries to deceive us. The Rot Inside The Brain has aggressive dark beats and heavily distorted vocals and knocks us down. Red Queen starts as a tune that seems to come from the rave scene and has more up-tempo beats than its predecessor.
Enjoy Inside does what the title says, the bass vibrates through your body until your heart goes into overdrive. The Masonic Apocalypse comes too late, because doom already happened after we just survived the first songs. Warst Du Mit Mir, could that be a ballad? Vain hope, as the intro predicts something else. This track has a slightly timid rhythm and eventually can be labelled as EBM, but also on this track heaven bursts open so the wrath on earth can be unleashed.
Time for religion? Gott ist Mein Kampf would suspect this, but nothing is less true. Lucifer is clearly in control again on these very aggressive aggrotech song. And then there's the eclipse in Schwarze Sonne: very dark and hard. Personal Fuckin Bitch is not what you would call a declaration of love, and the atmosphere is not really better in Pathological Submission which is about the loss of hope. Psycho Oxide tells us what is needed for a Psykoxyde gig: the power of blood. The last track is Autonomic Resurrection, a harsh electro song that includes some more melody.
Psykoxyde is very sturdy aggrotech / harsh electro. The aggression of the past of the band members is evident. It is pitch black and the atmosphere of black metal can be felt and heard. A must for fans of the genre. For those who don't know the genre that well: give this CD a tery, it might open your eyes (and especially the ears)!
Jurgen BRAECKEVELT
10/12/2016
---
Uit Italië komt een fikse portie aggrotech/harsh electro onze kant uit. Het tweekoppige Psykoxyde brengt ons Borderline, een full album met snoeiharde aggrotech. Het album verschijnt op X-records.

De band bestaat uit VON Ilian (vox & lyrics) en ELFIRE (programmering). Die laatste komt uit de black metal en besloot in 2007 met zijn project Magnitudo 8 de elektronische weg in te slaan met zeer kille power noise tot gevolg. Hij maakte twee albums. De ontmoeting met VON Ilian kwam er eerder toevallig na eindeloze discussies over muziek, sex en onder 'invloed' van massa's cocktails. En dit bracht de heren samen voor dit project.
Het album Borderline bevat 12 snoeiharde songs die meer in de richting van aggrotech gaan. Elite Insane begint episch en uitgesponnen. Het doet denken aan de ouverture van een opera, klassiek maar dan met elektronica. Misschien probeert het duo ons te misleiden over de stijl die zijn voorkeur wegdraagt, want met The Rot Inside The Brain worden we neergeknuppeld met agressieve donkere beats en zwaar overstuurde vocalen. Red Queen steekt van wal met een deuntje dat lijkt weggeplukt uit de rave-scène en heeft al meer uptempo beats dan zijn voorganger.
Enjoy Inside doet letterlijk wat de titel zegt, gezien de bas zich los door je lijf heen trilt tot je tikker in overdrive gaat. The Masonic Apocalypse komt té laat, want er is al sprake van ondergang nadat we de eerste songs net hebben overleefd. Du Warst Mit Mir, zou dat een ballade zijn? IJdele hoop, want de intro voorspelt heel wat anders. Deze track heeft een iets bedeesder ritme en kan je met wat goede wil EBM noemen, maar algauw breekt ook hier de hemel open om de toorn op aarde los te laten.
Tijd voor godsdienst? Gott ist Mein Kampf zou het laten vermoeden, maar niets is minder waar. Lucifer neemt duidelijk het heft in handen in deze weer heel agressieve aggrotech-song. En dan is er de zonsverduistering in Schwarze Sonne: heel donker en hard. Personal Fuckin Bitch is niet wat je een liefdesverklaring zou noemen en de sfeer wordt niet echt vrolijker in Pathological Submission over de teloorgang van de hoop. Psycho Oxide vertelt ons wat nodig is voor een Psykoxyde-optreden: de kracht van bloed. De laatste track is Autonomic Resurrection, een harshelectrosong die wat meer melodie bevat.
Psykoxyde is héél stevige aggrotech/harsh elektro. De agressie uit het verleden van de bandleden is duidelijk aanwezig. Vrolijk is het niet en de gitzwarte sfeer van de black metal is voelbaar én hoorbaar. Een aanrader voor de liefhebbers van het genre. Wie het genre niet zo goed kent: gun deze cd een luisterbeurt, hij kan ogen (en zéker oren) openen...
Jurgen BRAECKEVELT
10/12/2016
---
---