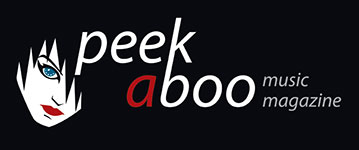 like this cd review
---
DEVIL-M
Revenge of the Antichrist
Music
•
CD
Electro Rock
•
Electropunk
•
Hellelectro
•
Horror Punk
•
Industrial Metal
•
Industrial Rock
•
Rhythmic Industrial
[35/100]

Meth Media / Dark Dimensions
10/07/2014, Filip VAN MUYLEM
---
16 tracks for this unknown one. It is their debut album! A fast listening to the first tracks made me start to review it...
"Devil-M" is from Germany: four young people who toured with Centhron, Nachtblut, Grausame Töchter, Schock and many more. This year they will tour with Centhron through Europe and on festivals like the Wave Gothik Treffen (WGT).
It starts with a mix of the old school Das Ich versus Funker Vogt and Marilyn Manson: the voice, the guitars, the electronics, the sound as if Gods are participating. So far 'Rising'. More into war terms is 'Apokrypha', the typical screaming for blood voice from the old school Funker Vogt, the holy gods who are whispering for more, the firing up electronics, the beats, the guitars... They listened to a lot of our common heroes. The artwork is all very inspired by Marilyn Manson. 'Astharat' goes on the same way. Nice beats, a bit inspired by Nine Inch Nails 'Closer'! 'Scabbed Angel' uses nice rhythmic industrial and dubstep elements; it could be a real clubber if fired up to the maximum level! More beats versus guitars comes with 'Rebirth', but I don't know what happened to the first vocals, they sounded a bit out of tune.
Luckily they get better, but it doesn't sound very original. Could the old school Project Picthfork be remixed by Funker Vogt? The addition of the female voice is nice. More into Marilyn Manson is 'From Birth to Death'. The second voice keeps me thinking of Funker Vogt. The screaming is a nice adding, so is the angel with scabbed wings... Could his royal darkness listen to this one and give it a note? Does our dark angel care if one tried to copy and kill him? Well, there was a day on which Trent Reznor started teaching him things, before he tried to kill him in an unfair fight... It isn't a 'Good way of Dying'. This song start to bore me pretty fast. Where is this track going to? Nice guitars, but why this lame start and the bad vocals? They fuck up this song. I think the antichrist laughs with this one! I must admit his first one was much about cake and sodomy and his second CD made him almost become an immortal... so I keep on working myself through this one... '
Revenge of the Anthichrist Pt.1' has some real death metal drums in it. The sacred sound from the synths try to fight against them. The vocals fight with each other and in between I discover a great electro minded feel. I also hear that they try to put some pathos into the game... Question is: do I believe in it? Somehow I prefer what Herrschaft did. Part 2 was a bit better, but still. Into slow break beats is 'Love is not available'. There is even a piano in it. Working on the same vibe is 'Garden of Eden', but I heard better bands on this one like for example the French band April. 'I am God' is an insult to fans of April and co! The women who sings this needed some electronic (it's called 'Auto-Tune' and even the richest stars use it, so no shame if you have almost no vocal talent genre Britney Spears) help to make her voice sound better, the sound of the music is simply stolen from my French heroes! In an arena fight it would be very clear who would lose! One hit is enough to crush them. Give this track to the right band and the outcome would be really divine instead of a bad copy. 'Harmful Scab' is another copy, back to Marilyn Manson mixed with some beats. It feels like a filler as the song doesn't get further than the warming up. Yes, this was the last track of the regular CD!
3 remixes follow. First one by Centhron 'Apokrypha'. It feels already a bit better than the original, maybe that should point them out how to do it for the next one? I barely hear the vocals on 'Siddharta Gautama (Blackes Ligh Remix)'. It doesn't sound very original and is not fired up as it should be! Where is the passion of evil doing in this one? 'Rebirth (Grausame Töchter Remix)' is clearly the proof that it is really hard to remodel something without a strong base, but at least this one is better than the original. After that I can stop the music with the feeling that it's finally done!
Well: I give zero points for the cd. The remixes get the score up to 35. I hope they learn and deliver their own sound on their next release!
To be very straight with you all: this is an insult to my heroes, a bad copycat! Kids, don't do this: Find your own path or get killed in the arena! Il doctore has spoken!
Filip VAN MUYLEM
10/07/2014
---