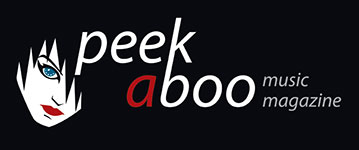 like this cd review
---
VARIOUS ARTISTS
MATRIX DOWNLOADED 02
Music
•
CD
Avant-garde
•
Cold EBM
•
Cybergoth
•
Cyberpunk
•
Dark Electro
•
Dark Wave
•
Drone
•
EBM
•
Electro
•
Electro Pop
•
Electro Rock
•
Electropunk
•
Future Pop
•
Horror Punk
•
IDM (Intelligent Dance Music)
•
Industrial Metal
•
Minimal
•
New wave
•
Rhythmic Industrial
[90/100]

Alfa-Matrix
13/12/2013, Filip VAN MUYLEM
---
As Alfa Matrix is handing out another great compilation (you can get it for free or pay whatever you want) it was time for me to set the score. 2013 is coming to an end and let's see what we get under the X-mass tree...
Mondtträume with 'Life is short' is nice song, nice melody! The kind of song that hunts you for a while. I Might review their newest cd!
'Paused' doesn't mean soft, the tempo is higher than the previous songs from the EP from which this one is coming, it goes further on the old 'Technoir' sound, a bit more aggressive and yet still so angelic. Not really a happy song, again, but yet again a very captivating song. This is also the time where in realize that in have never seen them on stage and realize in would love to see them bring this song alive. Reviewed this one already...
Diskonnekted brings their cool version of 'Yesteryears' (radio existence mix), reviewed it already...
Studio x vs Simon Carter 'Gone together again' is a nice clubby song, with a bit of a cold undertone. Not bad.
Junksista 'Life is unfair' is a nice song and yes: reviewed them this year...
Kommor Kommando 'Cervus Pulsu'. I missed them somehow. Love their sound and the Latin singing. This must be a nice band and will keep this one in my mind.
Kant Kino 'Ich liebe Katarina Witt' (vaguely obscure mix) is also a nice dance floor filler, however I'm not sure if it's really my cup of tea. Still, I get a nice vibe from it.
Krystal System 'Paradise' (Soleil Rouge) was on my mind, but missed them. Nice harsh dance floor filling song!
Freakangel 'Book of Violence': I reviewed and interviewed them and hope that they get a lot of positive response to their latest album as it's really a nice pearl!
Alien Vampires 'Ty Mortal human side'. Great song, a perfect clubber. Reviewed their clubbers die younger album and freaking loved it (just as the stuff on the DWA 100 remixes mega opus).
AEngeldust 'Bloodsport' (:Wumpscut: remix) is not bad, but I prefer C-Lekktor if I had to choose between bands who are fishing in the same pool.
Aesthethische 'Amplitude zero' reviewed them and loved them. real IDM, top class!
Metroland 'The Passenger' is clearly not my kind of stuff, a bit too much like Kraftwerk and not really enough 'action' in it, sorry folks!
Növö 'I Flee' was announced as a mix between the early Front242 versus Fad Gadget, but this song is not making me want to review them. We are living in 2013 and soon 2014, so what about the 80's: they lay in the past!
Mentallo & The Fixer 'Gammero' (Equinox) is not my kind of stuff. They have fans, for sure. So I'll leave it to them.
Plastic Noise Experience 'Control' (7 inch version): I loved the EP and can't wait to get my answers and get the new full cd! This is electronic music made by a genius!
Armageddon Dildo's 'The constant beat': I don't like the German sound. Somehow I feel like they are pretty ok and can fill a dance floor or give a great concert. Won't review them.
Pouppe Fabrikk 'Bring back the ways of old' (12 inch version) is not bad and has it known influences. Again, for the fans!
Ayria 'Plastic makes perfect' is not bad for an electro minded song and girlie talk.
Virgins O.R. Pigeons 'Blead to lead' (I give up): reviewed them and loved them!
Aiboforcen 'Hall of Mirrors' (blues mix): is not bad, knowing who are the members. They for sure know how to make nice music, I'm just not a big fan of the voice used.
Mari Chrome 'Toxisch' (Das Spiel) is not bad, love the melancholy!
Implant 'The city' one of my favorite ones on the album that I reviewed and nice people to interview!
Technoir 'We came for love'. Loved this track, for Depeche Mode fans! Review the EP & CD.
Bruderschaft 'Falling'. Reviewed them and loved it! I hope a lot of people support them!
I:SCINTILLA 'Sequins and Pills' love their sound, nice mix between synth pop and some guitars. Nice voice!
Star Industry 'Kids' great song and saw them a lot on stage, really worth any cent you spent on them! Their sound has evolved, just like every great band would evolve!
Glis 'Seconds' sounds better than expected! Nice retro sound, not boring.
Essence of Mind 'Escape' (single edit) reviewed them and hope to get more of them as I really loved them!
Lovelorn Dolls 'After Dark'. Loved them on the previous sampler. I might review the next one.
32Crash 'Hyperreal' überwirklich mx) is one of my favorite bands on this compilation. Reviewed them, interviewed them and saw them a lot on stage!
Razorfade brings with 'Hand it over' a nice song and might make it into my review account.
Halo in Reverse 'O' Is not bad and this one migt interesting enough (a bit NIN minded)!
Helalyn Flowers 'Alkaline Twins' (nuclear alert) is a nice mix between heavy guitars and a clubby sound and a nice female singer!
XMH 'The Business' reviewed it and looved it!
und so weiter... Reviewing all the rest would take too much bits …
It's a great compilation, with a lot of different stuff for all the fans. I'm pretty sure that a lot of people will download it! I did my review like I wanted it, s you can all listen to the music for free and see for yourself & as you know: there is soo much on my desk … So I'm just pointing out…
I'll give you all the link, so go and do what is needed!
http://alfamatrix.bandcamp.com/album/matrix-downloaded-002?fb_action_ids=457399221035839&fb_action_types=og.likes&fb_source=aggregation&fb_aggregation_id=288381481237582
previous reviews for Alfa Matrix:
http://www.peek-a-boo-magazine.be/en/reviews/xmh-the-business-ep/?viaadmin=1
http://www.peek-a-boo-magazine.be/en/reviews/bruderschaft-return/?viaadmin=1
http://www.peek-a-boo-magazine.be/en/reviews/technoir-we-fall-apart/?viaadmin=1
http://www.peek-a-boo-magazine.be/en/reviews/plastic-noise-experience-control-ep/?viaadmin=1
http://www.peek-a-boo-magazine.be/en/reviews/diskonnekted-radio-existence-ep/?viaadmin=1
http://www.peek-a-boo-magazine.be/en/reviews/virgins-o-r-pigeons-bleed-to-lead/?viaadmin=1
http://www.peek-a-boo-magazine.be/en/reviews/junksista-naked-wet-hot-ep/?viaadmin=1
http://www.peek-a-boo-magazine.be/en/reviews/essence-of-mind-escape-ep/?viaadmin=1
http://www.peek-a-boo-magazine.be/en/reviews/technoir-we-came-for-love/?viaadmin=1
http://www.peek-a-boo-magazine.be/en/reviews/implant-the-productive-citizen/?viaadmin=1
http://www.peek-a-boo-magazine.be/en/reviews/psy-aviah-future-past-ep/
http://www.peek-a-boo-magazine.be/en/reviews/aesthetische-nachtbrenner-ep/?viaadmin=1
http://www.peek-a-boo-magazine.be/en/reviews/various-artists-absolute-grrls-manifesto-chapter-1/?viaadmin=1
http://www.peek-a-boo-magazine.be/en/reviews/diskonnekted-hotel-existence/?viaadmin=1
http://www.peek-a-boo-magazine.be/en/reviews/alien-vampires-clubbers-die-younger/?viaadmin=1
http://www.peek-a-boo-magazine.be/en/reviews/32crash-y2112y/?viaadmin=1
http://www.peek-a-boo-magazine.be/en/reviews/glis-phoenix/
http://www.peek-a-boo-magazine.be/en/reviews/kant-kino-father-worked-in-industry/
http://www.peek-a-boo-magazine.be/en/reviews/mentallo-the-fixer-associated-projects-benestrophe-mainesthai-polyhedron-8206-a-collection-of-rare-unreleased-remastered/
http://www.peek-a-boo-magazine.be/en/reviews/siva-six-the-twin-moons/
http://www.peek-a-boo-magazine.be/en/reviews/krystal-system-nuclear/
http://www.peek-a-boo-magazine.be/en/reviews/armageddon-dildos-untergrund/
the real list is longer, but I only took in count the named bands and If I forgot some, well: I'm not perfect, check out for yourself …
Filip VAN MUYLEM
13/12/2013
---