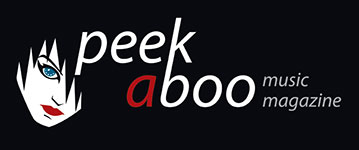 like this cd review
---
KRYSTAL SYSTEM
Nuclear
Music
•
CD
Electro Rock
[73/100]

Alfa-Matrix
05/05/2011, Didier BECU
---
After the very successful "Underground: VooDoo Night Sessions"-EP, lots of electro maniacs were seeing Krystal System as one of the most promising newcomers in the genre.
Soon Alfa Matrix got interested and this Belgian leading electro label became the home for those two Parisians, a duo that consists of Bonnie (vocals, guitars) and N°7 (voice, synths, bass).
The two described their music as a bright mix from dark elektro, cold wave, industrial rock and metal. A description that couldn't be better as "Nuclear" is indeed the kind of debut that sounds very diverse even if all tracks are dominated by dark electronic beats.
There's even a place for poppy electro-dance floor killers like "World is calling" or "Un requiem" that is similar to Yello.
Just like it was the case with L'Ame Immortelle, you can find here a beautiful interaction between the exotic, sweet voice from Bonnie and the rather harsh male vocals from N°7, or can we say that they're a bit like some indus version from Vive La Fête?
Whatever the answer on this question might be, the debut from Krystal System has become an album at where musicians understood very well that poppy vocals and noisy beats most of the times work out fine.
This cd is available in limited version and contains a bonus cd at where you can find remixes and collaborations with acts like DJ Taiki, Treponem Pal, Punish Yourself, Ethan Fawkes, DJ Drill/Edrive69 and label mates such as Implant and AMGod.
"Nuclear will be released" on 17th June 2011 and of course don't forget that Krystal System will appear on the Shadowplayfestival.
Didier BECU
05/05/2011
---
Na de succesvolle "Underground: VooDoo Night Sessions"-EP werd Krystal System door meerdere electrofanaten beschouwd als één van de meest beloftevolle groepen uit het genre.
Een vervolg kon dan ook niet uitblijven waarbij ze al vlug de sympathie van Alfa Matrix gevonden hadden en waardoor dit Belgische label de thuishaven werd voor deze twee Parijzenaars, een duo dat bestaat uit Bonnie (stem, gitaren) en N°7 (stem, synths, bass).
Zelf omschrijven ze hun hun muziek als een bonte mix van dark elektro, cold wave, industrial rock en metal. En eigenlijk zouden we het zelf niet beter kunnen omschrijven want "Nuclear" is inderdaad een debuutplaat geworden waar bij elk nummer zeer divers klinkt, ook al zijn het natuurlijk altijd de donkere elektronische beatklanken die de plaat domineren.
Soms uit zich dat zich zelfs in uiterst poppy electrostompertjes als "World is calling" of "Un requiem" dat veel gelijkenissen vertoont met Yello.
Net als bij pakweg L'Äme Imortelle is er ook bij Krystal System een mooie interactie tussen de zwoele stem van Bonnie en de harsh vocals van N°7, of zouden we het zo mogen stellen dat Krystal System best vergeleken zou mogen worden als een indusversie van Vive La Fête?
Wat er ook van moge zijn, het debuut van Krystal System is er eentje geworden waar men duidelijk begrepen heeft dat poppy deuntjes met lawaaierige beats (en rockende gitaren) aanstekelijk werken.
Deze cd is tevens in gelimiteerde versie verkrijgbaar waar ook een bonus cd bij terug op te vinden is met remixes en samenwerkingen met acts als DJ Taiki, Treponem Pal, Punish Yourself, Ethan Fawkes, DJ Drill/Edrive69 en labelgenoten Implant en AMGod.
De cd wordt op 17 juni uitgebracht en natuurlijk niet vergeten dat je Krystal System ook kunt gadeslaan op het Shadowplayfestival.
Didier BECU
05/05/2011
---