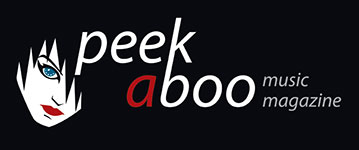 like this cd review
---
JOHN FOXX AND THE MATHS
Interplay
Music
•
CD
New wave
•
Synth Pop / Electro Pop
[100/100]

27/04/2011, Didier BECU
---
The geniuses who walk & walked upon this earth mostly have or had an extraordinary life, and John Foxx is no exception.
This musician can easily be seen as a child from Brian Eno as he released with Ultravox in the 70's three albums that can be best described as synthetic Kraut rock with a punk-attitude. According to Mr Foxx himself the third album "Systems of romance" was the cradle that gave life to the New Romantics-movement.
Long before Ultravox became the hit machine with Midge Ure, Foxx decided he wasn't any longer interested in the band and left in the middle of an American tour to go back to his beloved UK.
Where soul brother Gary Numan could be found at every bedroom, John Foxx was more like the enfant terrible from the synth movement, even if Foxx can claim to be one of the greatest musicians in music history.
After the rather weak "Mysterious Ways" from 1985, Foxx decided to leave the scene. Some say Foxx lived like some ghost back then, even if he was still making music even if it was under his own name: Dennis Leigh, a name no one has heard from.
Later in the 90's he suddenly got inspired by the acid house-movement and Foxx entered a new millennium with musical partner Louis Gordon. It was of course his name that brought people to his concerts. He was more a name for music freaks whereas the big public will always remember him for his new wave-hit "Underpass".
But let's face, the masses are always wrong and this time it's no different as if you don't count his all time classic "Metamatic", the new "Interplay" could perhaps be the best John Foxx-album ever.
John Foxx and The Maths is just Foxx who is teaming up with Benge, a famous producer who likes to experiment. But mind you, "Interplay" isn't an experimental album at all!
Every song sounds like some new wave classic which is quite familiar with Fad Gadget, in other words as good as genius!
We will never know if it was the goal from Foxx or not but opening track "Shatterproof" sounds as a perfect mixture from Portion Control and The Klinik (yes!, yes!), but as soon as "Catwalk" starts we hear the familiar Foxx-sound.
An album full of classics and that is a big exception in 2011.
If you should have told us this two years ago, we should think you were kind of joking but in 2011 John Foxx proved he can be the musical chameleon he once was and yes…one of the Top albums of this year so far!
Didier BECU
27/04/2011
---
Genieën zijn vaak mensen met een bijzondere levenswandel, zo ook John Foxx.
Deze man kan je met gemak een kind van Brian Eno noemen en midden jaren '70 bracht hij met Ultravox drie albums die synthetische kraut rock met een punkattitude maakten. Volgens eigen zeggen zou hun derde lp "Systems of romance" aan de wieg gestaan hebben van de zogezegde New Romantics-beweging.
Nog voor Ultravox de hitmachine met Midge Ure werd, gaf Foxx al lang te kennen dat de groep hem niet meer interesseerde en wat gebeuren moest, gebeurde ook: middenin een Amerikaanse toer besloot Foxx om terug te keren naar Engeland.
Terwijl zijn zielenbroeder Gary Numan op posters in de slaapkamers van alle meisjes prijkte werd John Foxx het enfant terrible van de synth beweging, ook al mag hij met recht en rede één van de grootste muzikanten uit de geschiedenis genoemd worden.
Na de veel mindere "Mysterious Ways" uit 1985 gaf Foxx er tijdelijk de brui aan en leefde zeer terug getrokken.
Insiders beweerden hierbij wel eens dat hij als een geest leefde. Foxx hield zich nog wel met muziek bezig maar hij deed het onder zijn eigen naam, Dennis Leigh, een naam die geen mens kende.
Toen hij geïnspireerd raakte door de acidhouse geluiden uit de jaren '90 besloot hij plots om aan het begin van het nieuw millennium met Louis Gordon terug als Foxx te gaan werken. Het was vooral de cult factor die mensen naar zijn concerten bracht want zijn later solowerk kreeg weliswaar lovende kritieken maar toch bleef hij ronddobberen in het circuit van de muziekkenners, terwijl het grote publiek Foxx herinnerde van die ene grote new wave-hit: "Underpass".
De massa heeft echter steeds ongelijk, ook nu weer! Geen mens die het zou vermoeden maar oerklassieker "Metamatic" niet meegerekend, zou "Interplay" wel eens de beste John Foxx plaat ooit kunnen zijn.
John Foxx and The Maths is niet meer dan Foxx die samentroept met Benge, een befaamde producer die zich solo met allerlei experimentele muziek bezig houdt.
Experimenteel is dit album zeker niet geworden, integendeel.
Ieder nummer heeft het kaliber van een new wave klassieker dat eigenlijk niet eens zo ver afstaat van het betere Fad Gadget werk. Zo goed als geniaal dus.
Of het de bedoeling is geweest zullen we wel nooit weten maar opener "Shatterproof" klinkt als een heerlijke mix van Portion Control en The Klinik (jawel), maar vanaf het tweede nummer "Catwalk" hoor je een vertrouwd Foxx geluid.
Een plaat vol klassiekers want hoe zeer dit ook een uitzondering is in 2011: alle nummers klinken bijna even sterk.
Moest je het twee jaar geleden gezegd hebben zou men je uitgelachen hebben maar deze cd plaatst Foxx plots terug als een groots artiest die anno 2011 zeer verrassend uit de hoek kan komen!
Een plaatje dat nu al voorbestemd is voor mijn Top 10 van 2011.
Didier BECU
27/04/2011
---