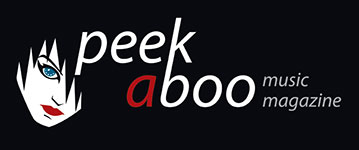 like this digital review
---
VARIOUS ARTISTS
You Are Here: A Compilation Of LowLands Electronics
Music
•
Digital
Ambient
•
Dark Ambient
•
Experimental
•
Industrial
•
Unclassifiable
[82/100]

25/04/2011, Didier BECU
---
Those who like to pass their journeys on flea markets can come home (if they want to) with tons of compilations that feature bands from the Low Lands (that's Holland and Belgium, for your information). We better don't support this kind of idea unless you want to lose yourself in ultimate crap.
This one, even if it has a very familiar title, won't be found there. Not only do you hear the cream of the crop from the indus/experimental scene from over there but this "You are here: a compilation of Lowlands Electronics" is a digital release that is totally free.
On this compilation you can find twelve tracks and among the most known ones you'll find For Greater Good (with the martial "Rusted Revenge") or Empusae who is offering you some experimental ambient wherein Nicolas uses sound samples from the Catholic Church and it's quite freaky at the time.
Experimental trip-hop with an indus touch can be found on Hybryds, noisy Merzbowsounds from Traumasutra and as always something unexpected from Kristus Kut.
Also included on here are Machinist, M Pieck, Lenin, Maarten Van Der Vleuten, The (Law Rah) Collective, 33 MHZ and Kraken.
As earlier said this cd can be download for free and be found on this page.
Track list
01. For Greater Good – Rusted Revenge (edit)
02. Machinist – Residu
03. M. Pieck – Three Degrees Of Separation
04. Empusae – WaaromOokAlweer?
05. Hybryds – Stay Away
06. TraumaSutra – Pornscape
07. Lenin – Orthodox Science
08. Maarten Van Der Vleuten – MYM7
09. the [law-rah] collective – Ontstilde Compositie
10. 33MHz – You Can Talk To Me If You Want
11. Kraken – Iets
12. Kristus Kut – Silence Of Cohibition
Didier BECU
25/04/2011
---
Wie graag op diverse rommelmarkten kuiert zal zonder twijfel massa's bakken naar huis kunnen sjouwen met compilaties uit de Lage Landen.
Niemand die dit nobel idee in zijn hoofd zal krijgen, maar deze compilatie verdient wel je aandacht en je kan er op rekenen dat je hem niet zal terugvinden in een curverbak.
Niet alleen hoor je hier het kruim van de Belgisch/Nederlandse indus/experimentalwereld maar is deze "You are here: a compilation of Lowlands Electronics" een digitale release die bovendien volledig gratis is.
Op deze compilatie vind je twaalf tracks terug en het zijn niet meteen de minste.
Onder de bekenden moeten we zeker For Greater Good (mooi present met het martial-achtige "Rusted Revenge") of Empusae rekenen die hier met samples uit kerkdiensten een mooi staaltje experimentele ambient weet te brengen en waarbij alles zo akelig klinkt alsof ene Van De Gheluwe achter een hoekje staat te grinniken.
Experimentele trip-hop met een indus-invalshoek mag je van Hybryds verwachte, noisy Merzbow-achtige geluiden van Traumasutra en zoals steeds de onverwachte wendingen van Kristus Kut.
Verder vind je hier ook Machinist, M Pieck, Lenin, Maarten Van Der Vleuten, The (Law Rah) Collective, 33 MHZ en Kraken.
Zoals we het eerder aanhaalden : gratis en voor niets en hier terug te vinden.
Tracklist
01. For Greater Good – Rusted Revenge (edit)
02. Machinist – Residu
03. M. Pieck – Three Degrees Of Separation
04. Empusae – WaaromOokAlweer?
05. Hybryds – Stay Away
06. TraumaSutra – Pornscape
07. Lenin – Orthodox Science
08. Maarten Van Der Vleuten – MYM7
09. the [law-rah] collective – Ontstilde Compositie
10. 33MHz – You Can Talk To Me If You Want
11. Kraken – Iets
12. Kristus Kut – Silence Of Cohibition
Didier BECU
25/04/2011
---