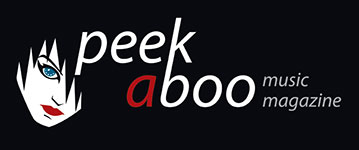 like this concert review

---
FANTASTIQUE.NIGHT XLVII
MOLLY NILSSON, MARY OCHER, MENAGE A TROIS, RODOLPHE COSTER
Concert
Unclassifiable
09/12/2016, Jeremy Thomas
---
I walk into a wall of cacophony and chaos. Rodolphe Coster's over-processed guitar almost wrestling against the angular beats. Soon followed by something that reminds me of his impeccable pop credentials, yet equally as impenetrable, then a sort of My Bloody Valentine over She Wants Revenge. and now three dancers static over the beat, which morphs into a full blown dance anthem with the wonderful Maxime from eXt'ict providing the fragile, soaring vocal line.
Fuckingfantastic - the randomness and chaos of most of the set hadn't convinced some people (I loved it), but that last track has totally won everyone over.
Four acts on tonight, so of course, I've missed the first half of the set, cause they've started on time. The sound is much better than usual. Given that the sound engineer was cursing the new PA earlier on, there may be a logical explanation for that.
Here come the bonus act - Ménage à trois.
Well, Justin's gentle voice and the two synths aren't really succeeding in drowning out the background conversation. OK, I was expecting synthpop, but this is neither underground or retro, and the songs seem somehow underwritten. And the programming is unimaginative with the odd vocal cliché popping out. Think London Grammar without the guitar, or Justin Beiber's home demos before the producer started to work on them. And with the technical problems they seem to be confined by, it's more engaging to listen in to the background conversations.
Mary Ocher + Your Government seem to be a bit more Rock'n'roll, with 2 drummers, 1 guitar, and - oh fuck - a tambourine. And late. And kitted out like the crew from Galaxy Quest.
Gawd elpus if the two drummers lose time with each other, but the voice is worthy of Lena Lovich comparison. and I have to say, having the synths on backing and live drums works much better than the other way round.
The next tune has a guitar which sounds positively medieval and with the tribal drums, it makes for great value entertainment. Nor do they give you time to think before launching into a quite Devo disco thing. Now, there's a backdrop of a vintage Bollywood movie. And with a stamp on the distortion pedal, Mary transfigures herself into a punk guitar hero. You have to picture her doing that in a see-through pink kaftan and ludicrous silver hat and jewellery that play with the light show.
Time for more electronica and a dodgy French vintage porn movie with whips. Yes siree.
They have enchanted and bewildered the audience in equal measure, with a set as varied as it has been consistent. what fabulous live entertainment.
And they get a well deserved encore. Without missing a beat.
Molly Nilsson is a quick set-up. She looks and sounds fabulous. Platinum blonde and silver smooth synths soaring above her pristine voice.
Despite being alone on stage with just a laptop and a microphone, it doesn't suffer for it. The sound is as good as you're going to get at the Witloof. And it's just one great song after another.
She's quite chatty between songs, and obviously has quite an extensive repertoire to draw on, but in true underground style, few people seem to know more than a few numbers, but that doesn't matter. It's almost an hour and a half set, and she could have stuck some more up-tempo stuff in, cause by 1/2 way through, most of the crowd are gagging to dance. It's always a good measure of what the audience thought of the gig when the merchandising is virtually empty.
We've really had it all tonight. Another Fantastique Night!
Jeremy Thomas
09/12/2016
---