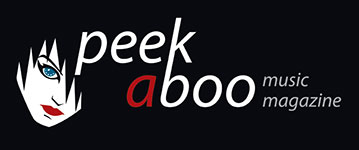 like this cd review
---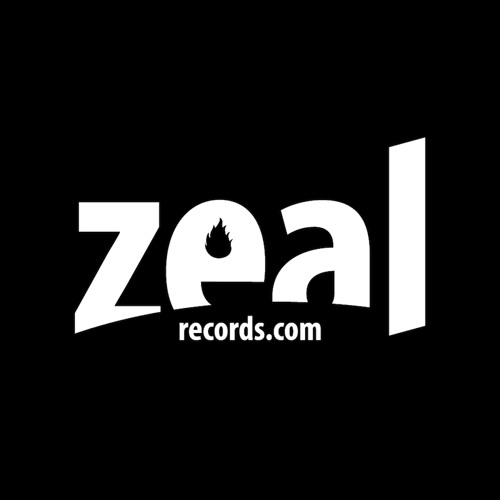 VARIOUS ARTISTS
Zeal Records: 15 Years The Essence Of Music
Music
•
CD
Country
•
Indie
•
Post Rock
[85/100]

Zeal Records
09/12/2016, Didier BECU
---
This year, the Belgian indie label Zeal Records is fifteen years old. On this occasion, the label released a compilation that perfectly shows what it stands for today: quality!

The overview begins with a beautiful, fragile piece of Illuminine: the almost neo-classical ambient project of Kevin Imbrechts who shows that post-rock is not dead yet.

New on the label is Eyemèr, the solo project in which Rock Rally-finalist Sarah Devreese juggles with lo-fi. Think Echo Beatty.

Of course a compilation may include a hit, not? Perhaps Isbells is one of the most famous bands on Zeal Records, and Billy a well deserved big radio hit.
On paper, Astronaute is the lo-fi project of Myrthe Luyten, but the troubadour is assisted by so many great names from the Flemish alternative scene (from Isbells to Marble Sounds) that this is almost a supergroup. Talking about Marble Sounds! Its fairytale pop must be included, of course, in this case the title track of the impressive new album The Ins And Outs.
Actually Zeal is a small family, because the Limburg-based Mad About Mountains consists of founder Piet De Pessemier, but also Myrthe Luyten of Astronaute. The music? Well, quality country rock that refers to Neil Young!
The diversity of the label is shown with Rhinos Are People Too: delicious shoegaze from Limburg. References? The Raveonettes with the sound of My Bloody Valentine. Something like that, but foremost sublime!
A compilation is also handy to discover some new talent. We bet you'll fall in love with the magical indie folk-pop of the West Flanders Renée!
This Belgian label is also the home of the New York-based Timesbold that plays wonderful Americana. The Ghent-act Tomàn is present with The Wonder Of The Tortoise Tunnel: experimental post-rock, but the kind you have not heard too often.
The melodic indie noise of Sunday Bell Ringers was always hard to describe, but the new single Page Turner make us hungry for more. The name of the Leuven-based Sweet Little Mojo reveals it all: this is rock with (well) a lot of mojo!

Kiss The Anus Of A Black Cat always was hard to describe. Is The Shadows Are You new wave or not? Is it important when something just sounds fantastic?
Cape Coast Radio is a band from Ghent, but it evokes the feel of tropical palm trees. Swinging indie pop!
Low Vertical is one of the more famous bands on Zeal, its ingenious indietronica already has conquered several musical hearts, and also ours with Sun Sun.
The noisiest track on 15 Years The Essence Of Music undoubtedly is the one by Future Old People Are Wizards. And of course the noise makers of Raketkanon are loud too!
Well, a compilation on which you can discover a lot!
Didier BECU
09/12/2016
---
Dit jaar bestaat het Belgische indielabel Zeal Records vijftien jaar. Daar hoort niet alleen een lekkere taart bij, het label brengt tevens een compilatie uit die toont waar het vandaag voor staat: kwaliteit!
Het overzicht begint met een prachtig en fragiel stukje van Illuminine, het bijna neo-klassieke ambientproject van Kevin Imbrechts, waarin bewezen wordt dat postrock nog niet dood is.
Nieuw op het label is Eyemèr, waarin Rock Rally-finaliste Sarah Devreese goochelt met lo-fi. Denk aan Echo Beatty.
Er mag natuurlijk een hitje op een compilatie staan, niet? Wellicht is Isbells één van de bekendste bands op Zeal Records, en werd Billy terecht een dikke radiohit.
Astronaute is op papier het lo-fiproject van Myrthe Luyten, maar de troubadour wordt door zo veel grootheden uit de alternatieve Vlaamse scène bijgestaan (van Isbells tot Marble Sounds) dat dit eigenlijk bijna een supergroep is. Over Marble Sounds gesproken! Die sprookjesachtige pop mocht natuurlijk niet ontbreken, en dan nog wel in de titeltrack van het nieuwe imponerende album The Ins And Outs.

Zeal is eigenlijk een kleine familie, want bij de Limburgse Mad About Mountains vind je naast oprichter Piet De Pessemier, ook nog Myrthe Luyten van Astronaute terug. Het soort muziek? Nou, kwaliteitsvolle countryrock die sterk naar Neil young verwijst!
De diversiteit van het label wordt bewezen met Rhinos Are People Too: heerlijke shoegaze uit Limburg. Referenties? The Raveonettes met het geluid van My Bloody Valentine. Zoiets toch, maar in de eerste plaats vooral subliem!
Een compilatie neem je natuurlijk ook in huis om nieuw talent te ontdekken. Wedden dat je verliefd wordt op de sprookjesachtige indiefolkpop van de Westvlaamse Renée?
Op dit Belgische label vind je ook buitenlandse acts zoals het New Yorkse Timesbold dat heerlijke, weemoedige Americana brengt. Het Gentse Tomàn is met The Wonder Of The Tortoise Tunnel vertegenwoordigd: experimentele post-rock, maar van het soort dat je nog niet te vaak hebt gehoord.
Het melodische indienoisegeluid van Sunday Bell Ringers was altijd moeilijk te omschrijven, maar de nieuwe single Pageturner die op deze verzamelaar prijkt, laat alvast naar meer verlangen. De naam van het Leuvense Sweet Little Mojo verraadt alles: dit is rock met (tja) heel veel mojo! Kiss The Anus Of A Black Cat was altijd moeilijk om te omschrijven. Is The Shadows Are You nu new wave of niet? Is het belangrijk als iets gewoon fantastisch klinkt?
Cape Coast Radio is wel Gents, maar het bevat meer de sfeer van tropische palmbomen dan van het Gravensteen. Swingende indiepop!
Low Vertical behoort tot de meer bekende Zeal-bands, want met de ingenieuze indietronica heeft het al meerdere muziekharten veroverd en dat doet deze band ook met het onze op Sun Sun.
Het meest noisy nummer op 15 Years The Essence Of Music is ongetwijfeld de bijdrage van Future Old People Are Wizards. En nogal wiedes dat de herriemakers van Raketkanon hier niet voor onder hoeven te doen.
Tja, een compilatie waar heel veel op te ontdekken valt!
Didier BECU
09/12/2016
---