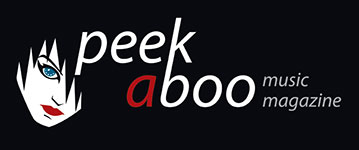 like this cd review
---
VARIOUS ARTISTS
Not So Cold: The Complete Collection
Music
•
CD
[84/100]

Sleepless Records Berlin
09/12/2016, Benny CALUWE
---
Not So Cold: A Warm Wave Compilation. This name might ring a bell among loyal Peek-A-Boo-readers. Previously, 2 tapes were released by Tacuara Records, the Buenos Aires based label that also released Vólkova. Cesar Canali did the production and the mastering of these tapes, which are combined and supplemented. 35 tracks in total. Sleepless Records Berlin releases Not So Cold: The Complete Collection as a double CD digipack.
Absolute Body Control kicks of this compilation in style. Peine Perdue delivers a catchy, danceable track as well. "Venez, Accompagnez-moi", says a an inviting female voice.
The Italian ladies of Winter Severity Index and Hante, the solo project of Hélène De Thoury (Minuit Machine), sound rather melancholic. The synths of the Italian post punk duo Schonwald also sound bleak. By the way, Luca Bandini and Alessandra Gismondi got married recently. Alessandra impresses with her delicate vocals.
The Serbians of Yus Yus take us back to the 80's. Just as the synthpop of Adam Berces. The Hungarian mixes minimal wave with hints of EBM. The vocals are processed and sound robotic. Vólkova's Come And See starts as a melancholic dark wave track, but turns experimental with elements of noise. Tiers is rather experimental too, with atonal sounds. Die Lust feat. Neue K is rhythmic and danceable. Alvar and Mad Masks both sound more industrial.
Twice A Man opens disc 2. The Swedes don't need an introduction. Red Mecca brings contemporary dreamfull wave with female voices. This also applies to White Birches, who use a guitar as well. The guitar isn't dominant, but entwines nicely with the synths.
Not So Quiet of Animaux Surround starts quietly, but the atmosphere grows dense, even slightly chaotic. Inhalt takes us back to the 80's with a rhythmic danceable track. The 80s are also the territory of Equinoxious which sound expirimental, playfull and inviting at the same time. My Great Blue Cadillac is punky.
With futhermore nice contributions of the Polish Alles, Kriistal Ann (of the Greek Paradox Obscur) and Unidentified Man (Wool-E-Tapes) Not So Cold: The Complete Collection is a varied compilation with plenty of attractive tracks. The whole spectrum of subgenres is represented and there are many unknown but talented bands to discover. Highly recommended for fans of minimal wave and related.
Tracklist:
CD1
ABSOLUTE BODY CONTROL: Take A Deep Breath
PEINE PERDUE: Descente
BALVANERA: Dialectica Paralizada
WINTER SEVERITY INDEX: Inconstant stay
JENN VIX: Let Me In
HANTE: Falling From Grace
YUS YUS: Proleter
JENNY EVE & DAN SÖDERQVIST: Immersion
ALVAR: The Very Witching Time Of Night
SCHONWALD: Gemini
TIERS: Vignette
ADAM BERCES: Hohullam
VÓLKOVA: Come And See
DIE LUST feat. NEUE K: Viaje Literario
DARK PLACES KULT: White Bone
POHZAR: Cold
MAD MASKS: Selenite II
CD2
TWICE A MAN: Power Of Your Dreams
RED MECCA: Mistaken
WHITE BIRCHES: Rid To Numbness
ANIMAUX SURROUND: Not So Quiet
INHALT: Black Sun (live in L.A.)
ALLES: Nie Preidziemy Do Historii
DIKTATUR: Things That They Didn't Theach Us
RATIONAL ROMANTIC: Gute Haltung Schoner Gang
EQUINOXIOUSs: La Mujer De Plastico
VIE-OBLIQUE: Blossom
MY GRAT BLUE CADILLAC: Bdp
DRIFT: Mirage
KRIISTAL ANN: Distant Icon
NOVVA FALLA: Ueito
UNIDENTIFIED MAN: Outcast
LOLA KUMTUS: The Art Of Avoidance
KORD FEAT. ANNE: Two Thoughts
SPETTRO FAMILY: Almost Human
Benny CALUWE
09/12/2016
---
Not So Cold: A Warm Wave Compilation. De naam laat bij trouwe Peek-A-Boo-lezers misschien een belletje rinkelen. Van deze compilatie zijn eerder 2 cassettes uitgebracht op het in Buenos Aires gevestigde Tacuara Records, het label waarop ook Vólkova verscheen. Cesar Canali stond trouwens in voor de productie en de mastering van de tapes, die nu worden samengevoegd en aangevuld tot 35 tracks. Sleepless Records Berlin brengt Not So Cold: The Complete Collection uit als dubbel-cd (digipack).
Absolute Body Control opent de compilatie in stijl. Ook Peine Perdue levert een catchy, dansbare track. "Venez. Accompagnez-moi", gebiedt een hese uitnodigende vrouwenstem.
De Italiaanse dames van Winter Severity Index en Hante, het soloproject van Hélène de Thoury (Minuit Machine), kiezen een meer melancholische richting. Ook de synths van het Italiaanse post-punkduo Schonwald klinken weemoedig. Trouwens, Luca Bandini en Allessandra Gismondi zijn recent getrouwd. Alessandra imponeert met haar delicate zang.

Het Servische Yus Yus voert ons naar de jaren 80. Net als de synthpop van Adam Berces. De Hongaar brengt minimal wave die neigt naar EBM met bewerkte robotachtige stemmen. Come And See van Vólkova start als een melancholische dark wave track, maar wordt gaandeweg experimenteler met noise elementen. Tiers klinkt eveneens vrij experimenteel met atonale klanken. De bijdrage van Die Lust feat. Neue K is ritmisch en dansbaar. Alvar en Mad Masks gaan de industrial richting uit.
Disk 2 start met Twice A Man, de Zweden hebben geen indtroductie nodig. Red Mecca brengt eigentijdse dromerige wave met vrouwelijke vocalen. Dit geldt eveneens voor White Birches, maar zij voegen tevens een gitaar toe aan hun sound. De gitaar klinkt nooit dominant, maar is mooi verweven met de synths.
Not So Quiet van Animaux Surround start ingetogen, maar ontaardt in chaos. Een gelaagde atmosferische track. Inhalt neemt ons terug mee naar de jaren '80 met een zeer ritmisch en dansbaar nummer. De jaren '80 is ook he terrein van Equinoxious,die tegelijk speels, experimenteel en uitnodigend klinkt. My Great Blue Cadillac zorgt voor een streepje synthpunk.
Met verder nog leuke bijdragen van het Poolse Alles, Kriistal Ann (van he Griekse Paradox Obscur) en Unidentified Man (Wool-E-Tapes) is deze Not So Cold: The Complete Collection een gevariëerde compilatie die bol staat van de heerlijke tunes. Zowat het hele spectrum aan subgenres komt aan bod en er vallen tal van minder bekende bands te ontdekken. Een echte aanrader voor de fans van minimal wave en aanverwanten.
Tracklist:
CD1
ABSOLUTE BODY CONTROL: Take A Deep Breath
PEINE PERDUE: Descente
BALVANERA: Dialectica Paralizada
WINTER SEVERITY INDEX: Inconstant stay
JENN VIX: Let Me In
HANTE: Falling From Grace
YUS YUS: Proleter
JENNY EVE & DAN SÖDERQVIST: Immersion
ALVAR: The Very Witching Time Of Night
SCHONWALD: Gemini
TIERS: Vignette
ADAM BERCES: Hohullam
VÓLKOVA: Come And See
DIE LUST feat. NEUE K: Viaje Literario
DARK PLACES KULT: White Bone
POHZAR: Cold
MAD MASKS: Selenite II
CD2
TWICE A MAN: Power Of Your Dreams
RED MECCA: Mistaken
WHITE BIRCHES: Rid To Numbness
ANIMAUX SURROUND: Not So Quiet
INHALT: Black Sun (live in L.A.)
ALLES: Nie Preidziemy Do Historii
DIKTATUR: Things That They Didn't Theach Us
RATIONAL ROMANTIC: Gute Haltung Schoner Gang
EQUINOXIOUSs: La Mujer De Plastico
VIE-OBLIQUE: Blossom
MY GRAT BLUE CADILLAC: Bdp
DRIFT: Mirage
KRIISTAL ANN: Distant Icon
NOVVA FALLA: Ueito
UNIDENTIFIED MAN: Outcast
Lola Kantus: The Art Of Avoidance
Kord feat. Anne: Two Thoughts
Spettro Family: Almost Human
Benny CALUWE
09/12/2016
---