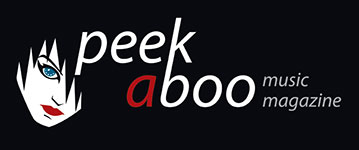 like this cd review
---
SPHYXION
Sphyxion
Music
•
CD
Ambient
•
Dark Ambient
•
Minimal
[76/100]

Anywave Records
09/12/2016, Jurgen BRAECKEVELT
---
From Paris comes the fruit of three years of experiment to find the 'right' sound. Sphyxion started as a duo in 2012, but the blend of minimal, cold and new wave is recent. According to the band, the sound is between past and future. Retro-futuristic, mysterious. The songs are composed with repetitive drum patterns, and some drone and vocal samples. Anywave Records releases this CD.
The description is right. It is mysterious, incantatory music and at times captivating. Every song feels like a hammer that falls on your chest. You won't breathe much!
Each track is different, although the song titles give you the opposite idea: Sphyxion 1 to 11. One composition is full of energy, while the other is pure sorrow. Most of the songs are instrumentals, plus occasionally a voice sample.
In some tracks you feel threat. Sphyxion1 is like a heart that does not know whether it is under pressure. Sphyxion5 is built on a similar basis.
Sphyxion2 has a more floating atmosphere, just like Sphyxion4. Sphyxion6 feels as if you have landed in a nightmare. Sphyxion8 has the most upbeat drumming.
This CD needs several listens, and it is hard to define.
You can't put this CD in any genre, as all compositions are musical escapades of two fighting beasts, with this CD as a result after three years.
Jurgen BRAECKEVELT
09/12/2016
---
Uit Parijs krijgen we de vrucht van drie jaar experimenteren om de 'juiste' sound te vinden. Sphyxion startte als duo in 2012, maar het duurde tot nu vooraleer ze een sound vonden die een blend is van minimal, cold en new wave. Naar eigen zeggen balanceren de lieden op het koord tussen verleden en toekomst. Retro-futuristisch, mysterieus. De songs zijn opgebouwd uit zich herhalende drumpatronen met hier en daar wat drone- en vocale samples. Anywave Records kiepert deze CD in onze gehoorgang.
De omschrijving die de band geeft klopt. Het is mysterieuze/bezwerende muziek en ze is bij momenten beklijvend. Alsof een song met de kracht van een hamer op je borstkas terechtkomt. Véél ademen lukt dan niet meer.
Elke track is weer anders, hoewel de songtitels dat niet laten vermoeden: Sphyxion 1 tot en met 11. De ene compositie bruist van energie, terwijl de andere tot treurnis toe repetitief leed laat voelen. De meeste songs zijn instrumentaal, op een voicesample her en der na.
In sommige tracks voel je dreiging. Sphyxion1 is precies een hart dat niet weet of het nu onder druk staat of niet. De hartslag maalt verder in strakke kadans, maar slaat hij over? De wil is er wel... neen, toch niet. Sphyxion5 is op een soortgelijke basis gebouwd.
Sphyxion2 is dan weer zalig zweverig en heeft iets bezwerends. Idem met Sphyxion4. We dwalen af als in een nachtmerrie met Sphyxion6. In gedachten verzonken, dromend, stemmen die prevelen zonder echte boodschap. Ze zaaien twijfel en verwarring. Best ontwaken of.... Sphyxion8 is de song met het meest uptempo drumwerk. De karakteristieke ritmes op de CD krijgen hier een meer uitgesproken karakter met een tegenmaat die de compositie breekt.
Deze CD heeft verschillende luisterbeurten nodig om echt te beklijven. Het is moeilijk te definiëren.
In genres valt dit werk niet onder te brengen. Het zijn muzikale escapades van twee geesten die een strijd leveren, wat na 3 jaar resulteert in deze CD.
Jurgen BRAECKEVELT
09/12/2016
---