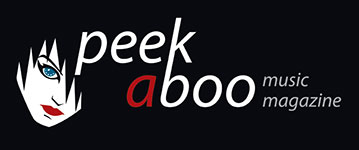 like this cd review
---
FILTER
Crazy Eyes
Music
•
CD
Alternative Rock
•
Industrial Rock
[90/100]

Spinefarm Records
09/12/2016, Ron SCHOONWATER
---
For a long time, Filter said the band would return to its original industrial rock of the debut Short Bus, but in fact it never happened. Too often the band was satisfied with accessible, mainly guitar-driven rock. This was reinforced by including double guitar parts. The guitars sounded indeed impressive, but the keyboard and the samples were pushed in the background. When founder and singer Richard Patrick announced that he wanted to skip that technique for his crowdfunding Crazy Eyes, it looked like Filter really would return to industrial rock.
Mother E confirms that intention: heavy keyboards, a screaming Richard and (sometimes) violent guitars. Filter is back where it started. That doesn't have to be a step backwards, because Crazy Eyes is one of the best Filter records so far. The music is passionate, surprising, refreshing, impressive and extremely varied. It's still not too complicated, just listen to the nice catchy rhythm and chorus of Nothing In My Hands or Pride Flag. It just sounds more exciting than before by giving more space to the keyboards, but never at the expense of the electric guitar, drums or bass, and the music is more varied.
City Of Blinding Riots has a great keyboard sound, but the ensuing Take Me To Heaven is driven by more commercial sounding guitars that remind us of Filter of recent years. Naming highlights makes no sense, because the record consistently has a high quality. Outstanding is the ballad Welcome To The Suck (Destiny Not Luck) and the comic Drunk Bunk from Filter's debut Short Bus.
Richard Patrick was once in the (live) band of Nine Inch Nails. That probably says enough.
Ron SCHOONWATER
09/12/2016
---
Filter roept al heel lang dat de band terugkeert naar het industrial rockgeluid van weleer, of beter gezegd van het debuut Short Bus, maar feitelijk kwam het er niet van. Te vaak bleef de band hangen in toegankelijke, maar vooral gitaar gedreven rock. Dat werd versterkt door de gitaarpartijen dubbel op te nemen. Daardoor klonken de gitaren imposant, maar werden de keyboard en samples meer naar achteren gedrongen. Toen grondlegger en zanger Richard Patrick aankondigde die techniek te verlaten voor het mede door crowdfunding opgezette Crazy Eyes, werd de verwachting gewekt dat dit album echt de terugkeer zou zijn naar industrial rock.
In de opener Mother E wordt dit beeld bevestigd: zwaar aangezette keyboards, een schreeuwende Richard en heftige gitaarerupties die net zo makkelijk inzakken tot rustige passages. Filter is terug waar het ooit begon. Dat hoeft niet altijd een achteruitgang te zijn, want Crazy Eyes is een van de beste Filter-platen tot nu toe. De muziek is gedreven, verrassend, verfrissend, imposant en uiterst gevarieerd. De toegankelijkheid is niet verdwenen, luister maar naar het lekker in het gehoor liggende ritme en refrein van Nothing In My Hands of Pride Flag. Feit is wel dat het spannender klinkt dan voorheen, door meer ruimte te geven aan de keyboard, zonder dat dat ten koste gaat van de elektrische gitaar, drums of bas, en de muziek klinkt gevarieerder.
Zo steunt City Of Blinding Riots op een heerlijk keyboardgeluid, maar is het daaropvolgende Take Me To Heaven weer meer het door gitaren gedreven en commercieel klinkende Filter dat we kennen van de laatste jaren. Hoogtepunten noemen heeft geen zin, want de plaat blijft steken op een constant hoog niveau. Wat nog wel genoemd mag worden is de opvallende ballad Welcome To The Suck (Destiny Not Luck) en de grappige verwijzing Drunk Bunk uit Filters debuut Short Bus.
Over de industrial rock van Crazy Eyes kan ook worden medegedeeld dat Richard Patrick ooit in de (live)band gezeten heeft van Nine Inch Nails. Dat zegt vermoedelijk genoeg.
Ron SCHOONWATER
09/12/2016
---