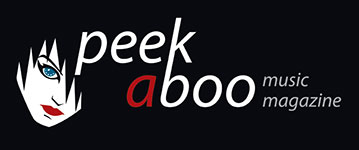 like this concert review
---
DYSCORDIA
Kortrijk, De Kreun (08/04/2016)
Concert
progressive metal
09/12/2016, Wim GUILLEMYN
---
Dyscordia released a new and good album. At De Kreun in Kortrijk, a release party was set up with Fields of Troy and Thurisaz as support acts.
Fields Of Troy opened the evening. This young band from Torhout did a perfect job and played some songs from the brand new EP Hardship (keep an eye on our pages). The band played a solid set. Especially 402 was strong.
Then it was time for Thurisaz. Last year the band released the brilliant The Pulse of Mourning. An energetic set was played, probably because of the limited playing time. So, no fragile or slowly accumulated songs of the latest album. In the beginning the band searched for the right sound, but when Switch To Red started, the venue was on fire!
Finally, it was time for the main act of the evening: Dyscordia, as always accompanied by lots of fans, but there were a lot of other people as well. The stage was decorated in a charming way with a canvas. Two songs from the new album Words In Ruin were played (Harlequin's Grief and Bail Me Out), but also well-known songs like From Sight To Black and In Solitude, interspersed with new tracks like Reveries (which is actually an older track), Masquerade, A Perfect Day and Chthonic Star.

There was also an acoustic moment (Sacred Soil of Souls). The drumming was sublime, played at a high level and he provided the engine of the band. Piet Overstijns was delighted and made a lot of contact with the public. Additionally, some T-shirts were thrown into the audience for free. We heard a beautiful and balanced set, followed by an encore. Dyscordia has grown and is ready for more. That is obvious.
Wim GUILLEMYN
09/12/2016
---
Dyscordia heeft een nieuw en goed album uit. Om die release wat luister bij te zetten, was een optreden in De Kreun gepland met twee bands in het voorprogramma: Fields of Troy en Thurisaz. Een mooi programma tegen een heel democratische prijs.
Het was even zoeken om de auto kwijt te raken en De Kreun terug te vinden. Maar eenmaal aangekomen, was het duidelijk dat De Kreun volgelopen was voor dit concert.
Fields Of Troy mocht de avond openen. Deze jonge Torhoutse band kweet zich goed van zijn taak en stelde enkele songs van de gloednieuwe ep Hardship voor (waarover later meer in PAB). De band speelde een stevige set. Vooral 402 vond ik sterk.
Daarna was het tijd voor Thurisaz. Verleden jaar bracht deze band het schitterende The Pulse of Mourning uit. Hij koos in De Kreun voor een energieke set, wellicht wegens de beperkte speeltijd. Dus geen breekbare of langzaam opgebouwde nummers uit hun laatste album. Het was eerst wat zoeken naar het juiste geluid, maar vanaf Switch To Red kwam de zaal helemaal onder stoom. Een pittige set.
Ten slotte was het de beurt aan de hoofdact van de avond: Dyscordia, zoals steeds vergezelt van een horde fans, maar er was ook veel ander volk. Het podium was op een sfeervolle manier met canvas ingericht zodat o.a. de gear niet zichtbaar was. We hoorden twee songs uit het nieuw album Words In Ruin, met name Harlequin's Grief en Bail Me Out, en bekende tracks zoals From Sight To Black en In Solitude, afgewisseld met nieuw werk zoals Reveries (dat eigenlijk een oudere track is), Masquerade, A Perfect Day en Chthonic Star. Een akoestische moment (Sacred Soil of Souls) passeerde ook de revue. Het drumwerk was subliem en fungeerde als de motor van de band. Er werd op hoog niveau gespeeld. Piet Overstijns was in zijn nopjes en maakte veel contact met het publiek. Daarnaast werden enkele T-shirts met gratis cd in het publiek geworpen. We hoorden een mooie en evenwichtige set, gevolgd door een encore. Dyscordia is volwassen geworden en klaar voor meer. Dat is duidelijk.
Wim GUILLEMYN
09/12/2016
---
---