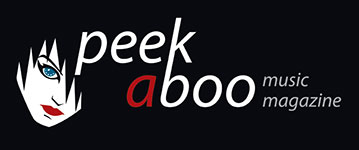 like this concert review
---
TRICKY PRESENTS SKILLED MECHANICS
Brussels, AB (11/04/2016)
Concert
09/12/2016, Didier BECU
---
Hardly anyone knows who Adrian Thaws is, but everybody knows his alter ego Tricky. Willy-nilly, the musician from Bristol was one of the figureheads of trip-hop. Of course his debut of 1995 (Maxinquaye) is a milestone in the trip-hop genre, but in his discography, which counts more than ten albums, the British musician tried to reinvent himself again and again. Brave, because Tricky realized quite well that these choices were equal to commercial suicide. Also live. Tricky is not the kind of artist who makes difficult records, but pleases the audience by transforming himself into a retro jukebox.
No comprises, even though the audience screamed to hear Black Steel, but the Briton didn't care for one second. The only hit song was Overcome, Tricky's version of the super hit by Massive Attack, in which he was briefly involved as Tricky Kid. For the rest, we saw a very idiosyncratic set that, as his latest album (Skilled Mechanics), returned to the base. A lo-fi Tricky so to speak, because he was only accompanied by a drummer and a guitarist.
Tricky doesn't care about drug or smoking rules. He smokes one joint after another, he pulls his T-shirt over his head, he juggles with two microphones and throws them on the ground regularly, and occasionally he mumbles a simple thanks. Brussels didn't see that much of this artist, not even his face, because Tricky loves darkness and he will always be a mystery. Sometimes it even seems as if the musician doesn't care if the venue is crowded, but that is Tricky.
He started with the instrumental You Do Not Wanna and ten tracks followed (Hero, Palestine Girl, Valentine,...), and that was it. Next to me, a man was annoyed andsaid he would never come to see Tricky again if he didn't play Hell Is Around The Corner or Black Steel. After an interlude with music of Nina Simone, Tricky returned with four tracks, including a cover of The Breeders (Do You Love Me Now?) and Boy, but not his hits. We probably won't see that man next to me at a Tricky gig, but yours truly can't wait to see this loony genius on stage again.
Didier BECU
09/12/2016
---
Wellicht kent bijna niemand de naam Adrian Thaws, maar met diens alter ego Tricky is dat wel eventjes anders. Tegen wil en dank werd de muzikant uit Bristol een trip-hopicoon. Nou goed, zijn fenomenale debuut uit 1995 (Maxinquaye) is natuurlijk wel pure trip-hop, maar in een discografie die meer dan tien albums telt, probeerde de Britse muzikant steeds om zichzelf opnieuw uit te vinden. Moedig, want Tricky besefte maar al te goed dat deze keuzes gelijk stonden aan commerciële zelfmoord. Ook live. Tricky is immers niet het soort artiest dat moeilijke platen maakt en op het podium het publiek pleziert door zichzelf te transformeren in een retro-jukebox.
Van enig compromis is dan ook geen sprake. De zaal schreeuwt zich te pletter om Black Steel, maar daar stoort de Brit zich geen seconde aan. Het enige hitje dat men in de AB hoort is Overcome, Trickys herbewerking van de superhit van Massive Attack, waar hij als Tricky Kid eventjes bijzat. Voor de rest hoorden we een zeer eigenzinnige set die net zoals zijn nieuwste plaat (Skilled Mechanics) naar de basis teruggrijpt. Een lo-fi Tricky dus, want hij was alleen maar vergezeld van een drummer en een gitarist.
Tricky trekt zich bitter weinig aan van een drug- of rookverbod. Hij steekt de ene joint na de andere op, trekt om de minuut zijn T-shirt over zijn kop, jongleert met twee microfoons en gooit die geregeld op de grond, en af en toe mompelt hij wel eens een eenvoudig dankwoordje. Meer krijgt Brussel niet te zien van deze artiest, zelfs niet zijn gezicht, want Tricky houdt van het duister en zal altijd wel een mysterie blijven. Soms lijkt het zelfs alsof de muzikant het geen barst kan schelen of er mensen in de zaal zijn, maar dat is nu ook eenmaal Tricky.
Hij begon met het instrumentale You Don't Wanna en nadien volgden er tien tracks (o.a. Hero, Palestine Girl, Valentine) en dat was het. Naast me stond een man zich te ergeren: hij zou nooit van z'n leven nog een concert van Tricky bijwonen indien hij Hell Is Around The Corner en Black Steel niet speelde. Tricky kwam na een intermezzo met muziek van Nina Simone terug, en bracht nog vier tracks waaronder een cover van The Breeders (Do You Love Me Now?) en Boy, maar niet die grijsgedraaide hits. Neen, die man naast me zien we waarschijnlijk nooit meer terug bij Tricky. Deze jongen kan alvast niet wachten om dit knettergek genie opnieuw op de bühne te zien.
Didier BECU
09/12/2016
---