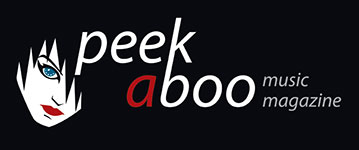 like this cd review
---
GOUDI
Midnight Fever
Music
•
CD
New wave
•
Rock
[77/100]

Citysound
09/12/2016, Didier BECU
---
These are busy times for Pierre Goudesone. There's the forthcoming new album by Flesh & Fell, the new wave band that gained him international fame in the 80s, but there is also a new record by his solo project Goudi. Pierre likes to call himself an outsider in the Belgian music scene, and even if everyone wishes to say this, in his case it's true. Midnight Fever is Goudi's third album, a dark pop album which can best be compared to The Idiot by Iggy Pop.
High On You is contemporary new wave pop, and you hear that Pierre plays in Flesh & Fell, although he still does his own thing with those influences. A musician should never avoid difficulties, and on the second track, the now Brussels-based musician covers Dock Of The Bay by Otis Redding. Not an easy task, because you can spoil it easily. But not Goudi. We won't claim that the cover version is better than the original, but we say that he gives the song an extra value. Black Heart is a fine example of dark pop, while @ my House tends more to rock.
In Desire Pierre flirts with psycedelica, while Let's Spread Love has echoes of Ziggy Stardust. He does the same with Boys & Girls, but the song gets unexpected Stooges-guitars.
So Pristine is the single from this new album, and it can be described as a perfect new wave rock song. Kind of quirky, and perhaps Goudi's style is best recognizable in the ending song: Untamed.
With Midnight Fever, Goudi certainly has not chosen the easiest path, but it's a fascinating record, one with a very own style. For fans of better the new wave rock: this is your chance!
Didier BECU
09/12/2016
---
Het zijn drukke tijden voor Pierre Goudesone. Binnenkort verschijnt de nieuwste langspeler van zijn geesteskind Flesh & Fell waarmee hij in de jaren 80 internationale bekendheid verwierf, maar hij is er ook met een nieuwe van zijn soloproject Goudi. Zelf noemt Pierre zich graag het buitenbeentje in het Belgische muzieklandschap, en hoe graag iedereen zich deze titel toewenst, is dat in zijn geval ook zo. Midnight Fever is Goudi's derde plaat, een donkere popplaat die het best kan worden vergeleken met The Idiot van Iggy Pop.
High On You is eigentijdse newwavepop, en je hoort hier duidelijk dat Pierre ook in Flesh & Fell speelt, hoewel hij er toch zijn eigen ding mee doet. Een muzikant mag nooit een moeilijk parcours ontwijken, en als tweede track durft de Oostendenaar (die tegenwoordig in Brussel woont) het aan om Dock Of The Bay van Otis Redding te spelen. Geen gemakkelijke keuze, want je kan ermee op je bek gaan. Niet Goudi. Beweren dat de cover beter is dan het origineel, doet geen mens, wel zeggen we dat Goudi meerwaarde biedt. Black Heart is een mooi staaltje van donkere pop, terwijl @My House meer naar rock neigt.
In Desire wordt er met psycedelica geflirt zonder dat de muziek al te moeilijk wordt, terwijl Let's Spread Love echo's van Ziggy Stardust bevat. Dat geldtook voor Boys & Girls, maar het wordt op eigenzinnige wijze met scherpe Stooges-gitaren gemengd.
So Pristine is de single uit dit nieuwe album, gewoon heerlijke newwaverock. Eigenzinnig, net zoals de afsluiter van dit album: Untamed.
Goudi heeft met Midnight Fever zeker niet de gemakkelijkste weg gekozen, een boeiende plaat, maar eentje met een zeer eigen wil. Fijnproevers van de betere newwaverock, dit is jullie kans!
Didier BECU
09/12/2016
---