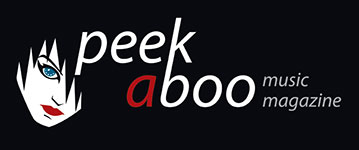 like this cd review
---
GOUDI
Bissextile
Music
•
CD
Darkwave
•
Indie Rock
•
Rock
[90/100]

Citysound/greenLfant distribution
24/11/2013, Filip VAN MUYLEM
---
After my interview with Pierre from Flesh & Fell he promised me to give mehis soloproject which is called Goudi! I was told from others that this one is worth it and I agree!
At first I started thinking about Daan, but then without the alcohol (or other influences). It's true the French tongue refers to it, in a classy way, but what the heck: Goudi was the first! Shame on you, Daan!
L'hiver D is a good example that Daan got influenced by Goudi. It's true the guitar influences on Goud's music are bigger and the French of a higher quality, but still Daan copied Goudi. I love the spooky sound in the background. The voice is a bit haunting too. Nice lovely female voice in the back.
C'est la Reine Qui Pleure is a nice one too, love the whispering and almost sounding like a bad boy. Love the female backings as wel. It's a nice and catchy song, despite its lyrics. Love the guitars! Systématique made me think of Triggerfinger (All this dancing around: when the drums and guitar starts slashing) and the voice somehow reminds me of J-L from 32Crash, but after listening to both I give it an life of its own. It's a nice and more up-tempo song.
My Dirty Little Heaven is the first song in English and somehow throws me back into the 80's, don't ask me why (yet). It has something kinky, no? Comme D'habitude is a nice duet, style Gainsbourg! Love the mafia style in the vocals. It sounds a bit like a mafia couple singing together after smoking a big cigar and complaining about the cops getting too close.
Delphine Gardin sings as if she could easily take over from Axelle Red (and perform it 10 times better). It's a nice & catchy song, easy to get hooked on. Strange Days is a more up-tempo (and no it's not a song from The Cure) and here Pierre confirms his smoking habit, so that confirms the previous song! We get a more spooky sound with Perfect Companion, really a scary vibe. The sound is really getting on you, almost terrifying you until hell brakes loose and the guitars and drums knock you out , letting you no time to breathe!
L'amour Interim is a funny song, despite its title. I love the funny twist of the song and the happy vibe as well. The nicotine-voice goes well together with the sound. After two minutes a nice funny extra tune jumps in, a bit later joined by a lovely female backing voice Twin Peaks-style). A lovely one!
Petite Fée sounds a bit more like 32Crash on guitars, maybe J-L & Pierre need to work together one day? It's a lovely song with a positive vibe, in this one the sun shines again! Drive it Off is a great final, It makes me think a bit of Oh by the way'(Derek and The Dirt, damn that's a long time ago & I still love that band!). Love the whispering voice and the strings. Nice bass!
Now, where is the repeat button?
I must say that I also love Fabienne Cresens pictures in the booklet!
Here are some links:
http://www.reverbnation.com/goudi
And some videoclips:
https://www.youtube.com/watch?v=eT8yM_UQBoE
https://www.youtube.com/watch?v=f4N_zrfMYVI
Filip VAN MUYLEM
24/11/2013
---