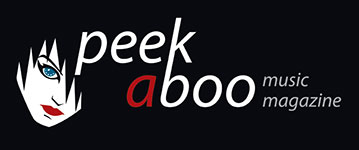 like this cd review
---
ODDLAND
Origin
Music
•
CD
progressive metal
[75/100]

Sensory Records
11/12/2016, Wim GUILLEMYN
---
For fifteen years these Finns are working in the music business. They started as a rock-oriented band, influenced by grunge and drifted slowly towards progressive metal. Still, it took until 2012 before the debut albumThe Treachery of Senses was released by Century Media after winning a contest (the band made some demos before). The new album Origen is released by Sensory Records. The music will appeal to lovers of Opeth, Devin Townsend...
The vocals of Sakari Ojanen are almost completely clean and remind us of the sound of Akerfeldt (Opeth). The mix and mastering were done by Daniel Bergstrand (Meshuggah, In Flames, Devin Townsend...) and he makes the album sound darker and harder than the debut. The tracks are firm with banging drums. An improvement compared to The Treachery of Senses? Not necessarily, but the result is a colder sounding album with less space for warmth and emotion. It sounds less organic, but certain songs are definitely worth exploring.
Untrue has a nice intro, consisting of synths and guitars, nice riffs and vocals. Hidden begins with a large piano, synth strings and metal violence. On Thanatos we hear intriguing guitar lines. Ojanen has nice atmospheric vocals.
With the album Origin,Oddland moves away from progressive rock in the direction of progressive metal. Personally, I like the debut album more because it sounds more natural and consistent. Listen to it!
Wim GUILLEMYN
11/12/2016
---
Zo'n vijftien jaar timmert de Finse Band aan de muzikale weg. Wat begon als een op rock gerichte project, aanleunend bij grunge, evolueerde langzaam in de richting de progressieve metal. Toch duurde het tot 2012 vooraleer het debuutalbum The Treachery of Senses verscheen (eerder waren er wel enkele demo's gemaakt). Die plaat kwam, vanwege het winnen van een contest, uit via Century Media. Voor de nieuwe plaat heeft de band getekend bij Sensory Records. De muziek zal liefhebbers van Opeth, Devin Townsend, etc. wel aanspreken.
De vocals van Sakari Ojanen zijn bijna helemaal clean en hebben nu en dan de klankkleur van Akerfeldt (Opeth). De mix en mastering is van de hand van Daniel Bergstrand (o.a. Meshuggah, In Flames, Devin Townsend…). Daardoor klinkt het geheel wat donkerder en harder in vergelijking met het debuut. De tracks klinken dus potiger en de drums knallen ferm. Is dat een verbetering i.v.m. The Treachery of Senses? Niet noodzakelijk. Het zorgt oer wel voor dat het album wat killer klinkt en dat er minder ruimte voor warmte en emotie lijkt te zijn. Let wel, muzikaal zit alles goed en stevig in elkaar maar het klinkt minder organisch dan op het debuut. Naargelang je smaak zal je dat meer of minder kunnen appreciëren.
Een aantal songs zijn zeker het ontdekken waard. Untrue heeft een mooie intro bestaande uit synths en gitaren, mooie riffs en zang. Hidden begint met een uitgebreid pianospel en synthstrijkers. Afwisselend met het metalgeweld levert dat een interessante song op. Op Thanatos horen we veel intrigerende gitaarlijntjes. De vocals van Ojanen zijn dikwijls de moeite en klinken vrij wijds. Ze vormen een beetje een tegengewicht voor de muziek.
Met Origin heb ik de indruk dat de band verder van progressieve rock en iets meer in de richting van progressieve metal opschuift. Persoonlijk heb ik iets mer voorkeur voor het debuut omdat het consistenter en natuurlijker klinkt, maar het is aan jullie om dat voor jezelf uit te maken.
Wim GUILLEMYN
11/12/2016
---