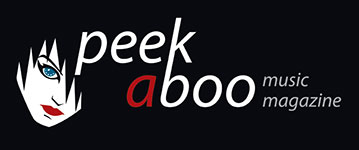 like this cd review
---
WRANGLER
White Glue
Music
•
CD
Electronics
[90/100]

MemeTune
11/12/2016, Paul PLEDGER
---
Album number two for the sometime electronica supergroup sees Mallinder, Benge and Winter venture deeper into a meaty, beaty chasm without compromising on the atmospherics, spatiality and grooves that permeated the debut L.A. Spark and remixed sibling Sparked.

Opener Alpha Omega is brimming with Cabaret Voltaireian influence - the breathy vocals, the naggingly insistent rhythm and the trippy bass-line serve to remind us of Sheffield's sadly long-demised and underrated duo, if only for nothing more than creating a floor-filler on a par with CV's Dream Ticket or Just Fascination.

And then comes the brooding single Stupid, all twisted nerve-endings and funereal beats scissor-kicking radio-play over the bar with the line "a fucking waste of breath...", surely aimed at those who treat us as such perhaps. There's some definite Detroit handiwork at play on Clockwork while things get a little retro on the neck-snapping Dirty, which reminds this listener of Wolfgang Press's impregnable and exemplary Kansas single.

From here on in, White Glue travels across a succinctly minimal timeline making social comments on Stop ("Stop spending money you don't have / Stop, buying shit you don't need") while the acidic motorik Factory Floor-esque Real Life is as compulsive as it is relentless and damned eerie to boot. Superset dips a twitchy toe in Aphex Twin waters before a portentous bonged-out bassline troubles the speakers into submission for what is the album's stand-out club banger.

Like the very best beers created by collaborative craftsmen, White Glue is a heady intoxicating and innovative brew that matures with age and a contender for album of the year.
This review also appeared on Flipside Reviews
Paul PLEDGER
11/12/2016
---