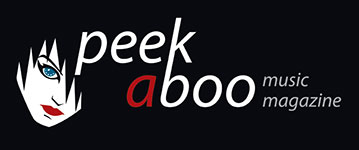 like this cd review
---
SOPHIA
As We Make Our Way (Unknown Harbours)
Music
•
CD
Acoustic
•
Indie
•
Psychedelic
[91/100]

The Flower Shop Recordings
09/12/2016, Didier BECU
---
To start with big words: the new record of Sophia is fantastic. Troubadour Robin Proper Sheppard considers his latest creation as a "not sad sad record" and for the first time he uses terms like poppy and cynical to describe As We Make Our ​​Way (Unknown Harbours). According to him opinions differ, but those who are wild about it, are extremely enthusiastic about it too!
Although we hear a different (though still recognizable) Sophia on this CD, the music brings you to tears. As We Make Our ​​Way (Unknown Harbours) is the sixth Sophia album, and that after a silence of nearly seven (! ) years. According to Robin this is simply because life got in the way, but if you listen carefully to this brand new record, you notice that Robin was just looking for something new. It is not a dark album, according to Sheppard, just one that seeks the darkness in optimism.
Unknown Harbours is a classic instrumental, ideal to prepare yourself for the sledgehammer Resisting: a track with a lot of distortion in which you notice Robin's love for Swans. It is followed by the beautiful The Drifter, a track that is very autobiographical because the musician nowadays has nowhere to go because of the lack of the necessary papers. Sophia always has something beautiful to offer.

Do not Ask is the ultimate proof of the ultimate love song that is made by this perfect troubadour! California sounds at first hearing as sunny pop song, but it's not. It's a gibe at Robins hometown where he is obliged to stay, a place Robin hates by the way. St. Tropez/The Hustle is of the same kind, while You Say It's Allright is psychedelics in which you feel the pain. You read that right!
Baby Hold On is another acoustic splendor about his now 19-year-old daughter. As We Make Our Way (Unknown Harbours) is a record that makes a deep impression, one that you will continue to play, day after day!
Didier BECU
09/12/2016
---
Om maar meteen met grote woorden te beginnen: de nieuwe plaat van Sophia is ronduit fantastisch. Zelf beschouwt troubadour Robin Proper Sheppard zijn nieuwste creatie als een "not sad sad record" en gebruikt hij termen als poppy en cynisch om As We Make Our Way (Unknown Harbours) te omschrijven. De meningen verschillen volgens hem, maar wie er wild van wordt is meteen ook laaiend enthousiast!
Hoewel we op deze cd een andere (weliswaar nog steeds herkenbare) Sophia horen, zijn het muzikale tonen waarvan je rillingen krijgt, bijna tranen in de ogen. As We Make Our Way (Unknown Harbours) is het zesde Sophia-album en dat na een stilte van bijna zeven (!) jaar. Volgens Robin is het gewoon omdat het leven in de weg liep, maar wie goed luistert naar deze gloednieuwe plaat, merkt dat Robin gewoon op zoek was naar nieuwe invalshoeken. Het is geen donkere plaat, volgens Sheppard, gewoon eentje die in de donkerheid van het bestaan het optimisme opzoekt.
Unknown Harbours is een klassieke instrumental, ideaal om je voor te bereiden op de vuistslag Resisting, een track met veel distortie waarin Robins liefde voor Swans duidelijk naar voren komt, gevolgd door het prachtige The Drifter, een track die zeer autobiografisch is omdat de muzikant tegenwoordig nergens meer heen kan wegens het gebrek aan de nodige papieren. Aan mooie liedjes is er bij Sophia nooit een gebrek. Don't Ask is daar het ultieme bewijs van, een liefdesliedje van de perfecte troubadour!
California klinkt op het eerste gehoor misschien als zonnige pop, maar dat is het nou net niet. Het is een sneer naar Robins geboortestad omdat hij nergens anders meer mag verblijven, een plek die Robin trouwens haat. St. Tropez/The Hustle is een beetje in hetzelfde genre, terwijl You Say It's Allright pijnlijke psychedelica is. Pijnlijke psychedelica? Hmmm, ja!
Baby Hold On is akoestische pracht voor zijn ondertussen 19-jarige dochter is geschreven.
As We Make Our Way (Unknown Harbours) is een plaat die indruk maakt, eentje die je wellicht gedurende weken dag na dag zal draaien!
Didier BECU
09/12/2016
---