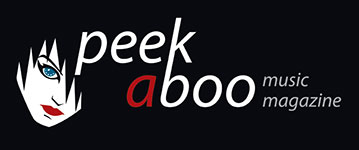 like this 7 inch review
---
DAVID J
Thoughts And Prayers
Music
•
7 inch
Acoustic
•
Post Punk
[95/100]

Schoolkids Records
13/03/2019, Kevin BURKE
---
David J Haskins is one of those rare breeds, an artist who is still crucial in music forty years after his first adventure with Bauhaus and the gothic-ballet that is 'Bela Lugosi's Dead'. Then onto further alternative-rock success with Love And Rockets, though always keeping that anti-commercial edge within his own solo projects. Last year we witnessed the rebirth of his famed 1985 acoustic-release 'Crocodile Tears and the Velvet Cosh'. Following on with a hive of activity and the news of a Bauhaus fortieth-anniversary tour with fellow goth-warrior Pete Murphy.
With his next release however, David J is breathing fire, setting his eclectic sights on the United States and devouring their twisted attitudes towards gun-control through his music.
On April-the-13th (RSD '19), via Schoolkids Records, David J And Comrades release 'Thoughts And Prayers'. A statement of an ironic intent, of disgust and one where hope seems extinguished in this modern society by good, but pointless deeds. Sending thoughts and prayers simply a myth and not the solution, the protest at the cop out and not the action needed.
"In the wake of another killing...."
This is a track which lodges in your brain with an ease, a message and a call to drop arms. A hypnotic guitar pattern as the words roll off the tongue of David J with a sublime venom. It is disturbing, but in the same breath, a brilliant retelling of the heart of a nation's denial.
With a fuzzed out guitar solo that rips the fillings from your teeth, this is David J at his very best, most sincere in this modern protest stance.
Backed with a cover of the Emily Jane White's soul-possessive- 'Hole in the Middle'. Again meshed with the protest ideology as the main track, it is the perfect flip-side companion.
'Thoughts And Prayers' is a limited run of five-hundred seven-inch singles, something tells me this modern day protest will erupt the conversations which have been long avoided.
Kevin BURKE
13/03/2019
---