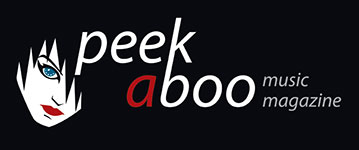 like this cd / vinyl review
---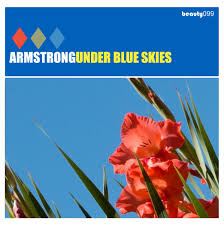 ARMSTRONG
Under Blue Skies
Music
•
CD / Vinyl
Acoustic
•
Alternative Rock
[90/100]

15/10/2019, Kevin BURKE
---
There is a tradition of interesting bands, and sounds spilling out of Wales for the last few decades. Outfits such as Super Furry Animals, Manic Street Preachers, and this band Armstrong. I came across them a few years back, I find geographical locations can be at times a compass of quality. They certainly stood out then, and now as Under Blue Skies has resurfaced, with a beefed up track listing and updated artwork it has become a definite go-to release.
Originally a self-released concept in 2007, the twelve-tracks stood out then, and it seems as if time has caught up with Armstrong, along with their sound. Under Blue Skies fits in perfectly in 2019, more so than within its original incarnation, perhaps it one of those timeless albums. Certainly it is a vibrant album, with an effervescent feel good vibe that runs through each track. Opening with "Love Hate Passion And War", a harmonious delivery that captures this vibe from the outset. The vocals of Julian Pitt are astounding, as if we are in the presence of a Welsh Gram Parsons.
"Crazy World" is straight from a sixties soundtrack, obviously an influence in structure similar to the late-Scott Walker is deep within the mix, as is the California smooth sounds of the counterculture. The acoustic "Gratitude" is poignancy in the flesh, the vocals galvanized by strings is heartbreakingly slick. "Ralph And Gustav", again is performed to an acoustic backdrop, a nostalgic styled piece, perhaps the Kinks meet the Byrds may be more on the money.
Though Under Blue Skies does give up more up to date sounds, such as "Raise Your Head". A more realistic setting, with a vocal line that sits on the border of nineties Britpop. The original album closer is still a piece of sculptured brilliance, "Try And Find Answers" is the type of track you could listen to on an endless loop, shimmering with the singalong chorus.
From here the bonus tracks take shape with "On A Clear Night You Can Stay Together", the first of some very pleasant and fully formed four-track demos. A mournful piece of music, still flourishing with energy, followed by the demo of "Baby You Just Don't Care", which sounds closer to the Lighting Seeds than the album version. In contrast, the Loaded era Velvet Underground sound of "The World I Created" is an absolute peach, proving that at times extensions to albums via bonus tracks can produce jewels.
In the same instance the soft shoegaze of "October Song" offers another dynamic to the project, as does the closing track, the raw acoustic Underdog". All dues to Armstrong and Julian Pitt, Under Blue Skies still remains an interesting piece of work, twelve years after it's original release and it still holds delights, with this reissue comes further insights into their talent, they are as brilliant as they are elusive.
Tracklist;
1 Love Hate Passion And War
2 Crazy World
3 Baby You Just Don't Care
4 Sorry About Lately
5 The Things That Pass You By
6 Gratitude
7 September Skies
8 Ralph And Gustav
9 Get Through This
10 Raise Your Head
11 Still Miss You
12 Try And Find Answers
Bonus Tracks:
13 On A Clear Night You Can Stay Together
14 Baby You Just Don't Care
15 The World I Created
16 My Resistance
17 October Song
18 Perhaps It's Time We Said Goodbye
19 Tired Of Losing People (In My Life)
20 Underdog
Kevin BURKE
15/10/2019
---